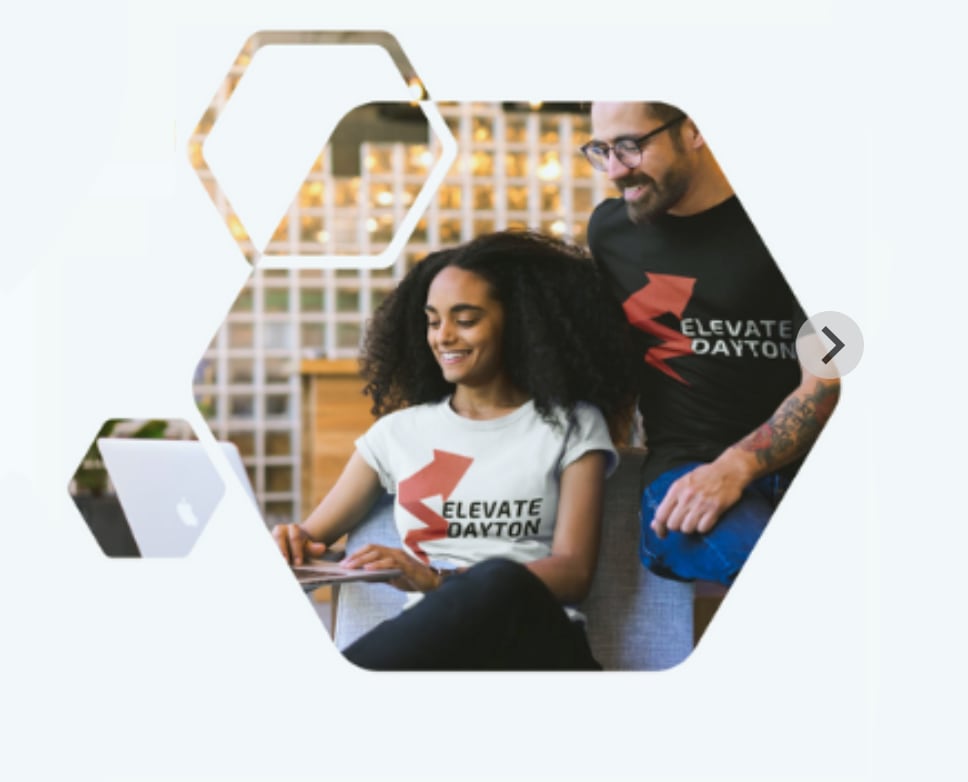 Elevate Dayton relaunches with COVID Can't Stop Us campaign
June 5, 2022
Local faith leaders partner to ensure concerns of Dayton's

underrepresented communities are heard and addressed
 A coalition of faith leaders have come together to support the relaunch of Elevate Dayton as a 'solutions journalism' platform that will elevate Dayton's unheard voices and provide in-depth coverage of pressing issues impacting the life and culture of the community.
"Elevate Dayton is a BIPOC-owned digital media platform with unparalleled proximity, cultural competency and connections to the Dayton community," founder Nate Dillard said. "We have adopted an issue-based editorial campaign model that includes community listening, data gathering and solutions-oriented reporting."
 Monday, Elevate Dayton kicked off its editorial and community engagement campaign, COVID Can't Stop Us, which examines how BIPOC-, women- and veteran-owned businesses in the Dayton area are faring and what they need to thrive.
"We see this as a total win-win-win partnership between two critical anchors of our local civic infrastructure and the community we serve," said Rev. Dr. Peter E. Matthews, pastor of McKinley United Methodist Church, chairman/CEO of Dayton Equity Center, and co-founder of the Global Village Urban Collective.
Faith leaders and institutions play a significant role in
helping Dayton's underrepresented communities cope with the isolation and inequities exacerbated by COVID-19
, Nate added.
Elevate Dayton's unique editorial approach is organized into intensive "campaigns" that directly counter the problem frame that mainstream news outlets deploy when reporting on communities of color. Each campaign has four components:
Community listening and data gathering
Community-based, solutions-oriented reporting
Community and stakeholder content sharing via Elevate Communities platform
Solutions Summit and Resource Showcase
"The COVID-19 pandemic greatly impacted the financial health of each West Dayton Caravan Church as well as our ability to minister and provide aid to the congregations and broader community that we serve," said Rev. Fr. Benjamin E.K. Speare-Hardy II, rector of St. Margaret's Episcopal Church in Dayton and president of West Dayton Caravan of Churches Inc. "Nevertheless, we remain resolved to reimagine our ministry and to establish new revenue streams and partnerships to ensure that our community has a voice and gets the support they need and deserve." 
Get Involved
Popular Categories
Related Stories