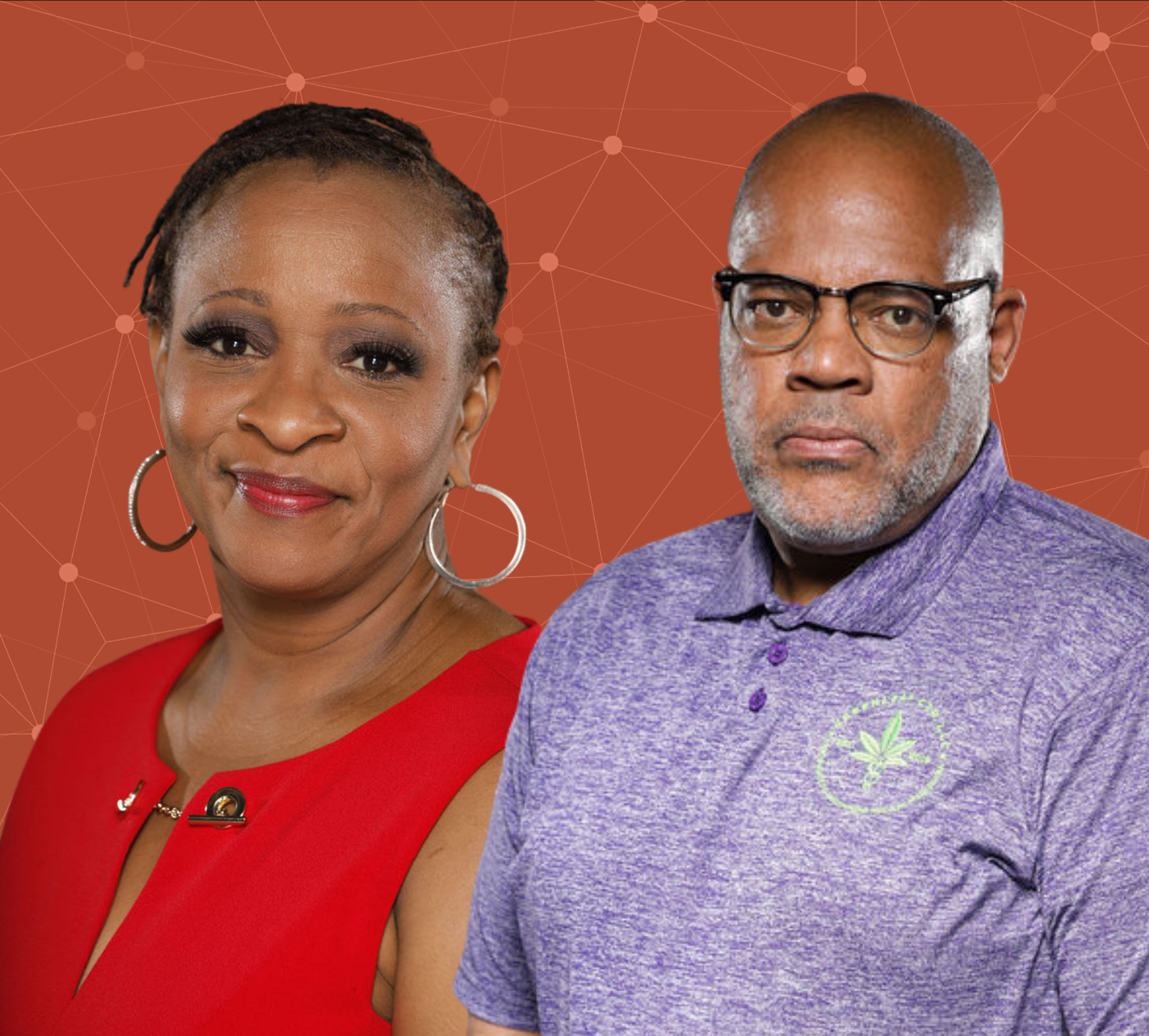 Eggnog startup seeks to bring back holiday tradition
August 17, 2021
By Katie Aldridge
Every Christmas morning of his childhood, Kevin Watt's mother, Audrey, would whip up a batch eggnog to share with friends and family.
Today, after taking over the holiday tradition and shipping eggnog across the country every year, Kevin and his wife, Jamie, are launching their new business, Audrey's Eggnog, to share the special treat with the community.
Kevin & Jamie recently won the culminating pitch competition of their Early Risers Academy cohort, a 10-week business-building bootcamp powered by Launch Dayton partner Parallax. We caught up with them briefly to learn more about their experience and their budding enterprise.
Launch Dayton: How did your company start?
Kevin: The list of people requesting this stuff gets longer and longer. I'm shipping it from Ohio to Los Angeles, to Maryland, to Georgia. Last Christmas, one of my buddies from L.A. said, "Hey, you should bottle this stuff and sell it." We'd always thought about it a little bit — Jamie has been saying that for a while. My daughter has been involved in entrepreneurship, so we saw an opportunity, and we're working it.
Why this idea?
Kevin: There is nothing out there like this right now. There may be one or two products out there like it, but this has to be refrigerated, it's fresh, there are no preservatives in it. We think that people who like eggnog, at Christmas time, will be able to have this and reminisce about years past and traditions that they would have had in their homes. It's just so much better than the store-bought eggnog.
Jamie: With tradition, my mother used to have eggnog for us as kids – it was non-alcoholic, of course – between Christmas and New Year's. We think about the young kids now and wonder if they even know about the tradition. It's really about bringing the family back together and doing traditional things that got lost down the road.
Did you always want to be an entrepreneur?
Kevin: I don't know that I always wanted to be. I've always done a little bit of this and a little bit of that, and I have ever since high school. I lived in Chicago and summer jobs are slim to none. Chicago is a big Italian ice town. My friend and I put together an ice cream cart and sold Italian ice downtown. That may be the beginning of it.
Jamie: My grandfather owned a gas station here in Dayton. I felt the entrepreneur spirit was always embedded in me, it was just a matter of finding a niche. I did childcare out of my home for about 15 years. With the eggnog, I thought it would be something we could just entertain.
What identities do you bring to entrepreneurship that helped prepare you for this lifestyle?
Kevin: My father used to tell me, "My name is Kevin Jerome Watt, I can be and do anything I want." He told me that since I was a little kid. I always thought I could do whatever I wanted to do. You may have to start over several times, but you can't let anyone kill your spirit.
Jamie: Passion. Kevin has the passion to make eggnog every year. I would say the entrepreneur spirit is more of a passion and purpose, and everything else will follow.
Why do you love what do you?
Kevin: It brings back home. This is Christmas for me every single year. The gifts, the tree, for me, all of that is nothing. I associate Christmas with Audrey's Eggnog.
Jamie: I like it as far as the tradition, like I mentioned earlier. I love bringing family members together and going to different social gatherings and knowing people are excited to ask for the eggnog. It's fun!
How was your experience with Early Risers Academy?
Kevin: It was great. You have people with have like minds and like ideals, to a certain degree, that are working towards a goal. They take you step-by-step on how to bring a business to fruition. The information was there, you just had to follow the recipe they set out and come out with the finished product.
Jamie: I could be vulnerable and have someone hold my hand to walk me through the steps. Instead of being an adult and having kids, a husband, and grandkids who think you should know everything, it was a very humbling experience to say, "this is their arena, they know what they're doing. Trust the process."
How can the Launch Dayton community support you?
A big part for us is to get it manufactured, processed, and stored to get it out to the community. We need somewhere that has all the licenses to do it all in one. We need someone to help with the legal part in addition to the distribution. If there is someone who has information on how to do those things, a mentor in this particular arena would be great to have.
Have a connection that could help Kevin & Jamie? Reach them at kwattmd@me.com.
Curious about whether Early Risers Academy is a good fit for you? Learn more and apply here — we'll be launching an extra cohort after Launch Dayton Startup Week!
Popular Categories
Related Stories