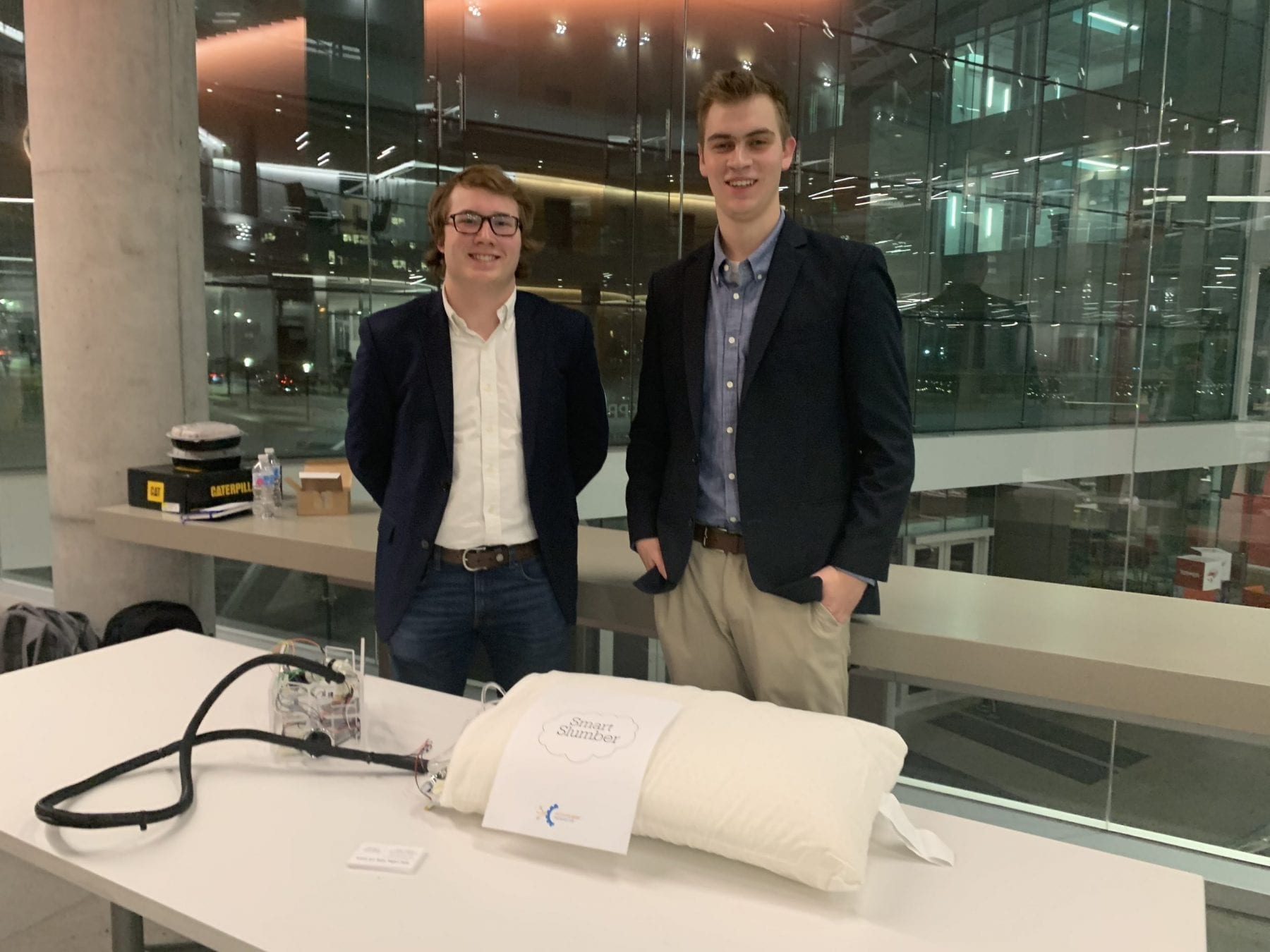 Dayton startup Smart Slumber pitches in Pittsburgh
March 10, 2020
Dayton startup Smart Slumber, winners of the January AlphaLab Gear Hardware Pittstop in Dayton, traveled to Pittsburgh last week to compete at the regional level.
Though they won't be moving on to the international competition, the experience was invaluable, student cofounder Duke Tobin said.
Duke and cofounder Connor DuShane pitched the startup's smart sleep system, which includes a pillow that will automatically adjust position and temperatures to support good sleep for the user. The product is currently in a protoype phase.
About 200 people attended the AlphaLab Gear Hardware Cup's sixth annual competition in Pittsburgh, including several sleep researchers and product design firms who were interested in their work, Duke said.
The University of Dayton pair also connected with peers from the University of Pittsburgh who were fellow student entrepreneurs.
"We were in an earlier stage than many other participants, so it was great to hear how others were able to progress and overcome challenges," Duke said. "I 100 percent would do it again."
The full Smart Slumber team also includes Todd Imwalle & Tom Vogel.
Taking first place in the Pittsburgh leg of the international hardware startup competition was Trek Gum, a Pittsburgh startup that makes biodegradable chewing gum that kills bacteria and removes plaque on teeth. Founder & CEO Emily Siegel, a University of Pittsburgh Honors College research fellow, won $3,000 and a chance to compete for $50,000 in the international Hardware Cup finals in Pittsburgh in May.
Learn more about Smart Slumber, and meet the local team, Friday, March 27 at Early Risers.
Popular Categories
Related Stories