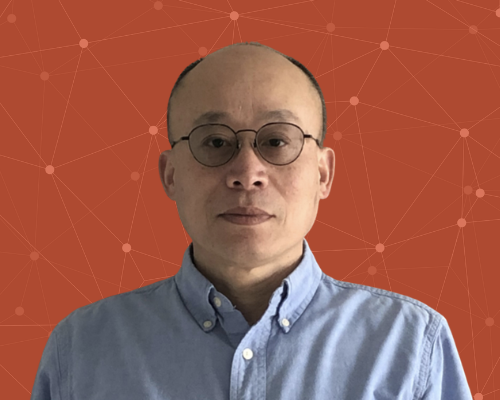 Dayton startup developing next-gen 3D printing tech
March 29, 2021
A Dayton founder is developing next-gen 3D-printing technology that can print electronics on a microscopic scale.
George Xiao, founder of Microcvd Corporation, is one of eight Ohio founders who graduated last week from the OEA Defense Accelerator, powered by Launch Dayton partners Parallax Advanced Research and the Entrepreneurs' Center. Participants gathered virtually for nine weeks to identify commercial and Department of Defense uses of their technologies; develop plans to move their technology products to market; and position their companies to create jobs and generate revenue to support growth of the regional economy.
We recently caught up with George to learn more about his company and his experience with the Defense Accelerator. Our conversation has been lightly edited for clarity.
What do you do at Microcvd?
I launched my company in 2016, but it took off about two years ago with my first SBIR Phase 1 contracts. Most 3D printers, you can see what they're building as they print. At Microcvd, we've harnessed a gas process that utilizes metal powder instead of ink in order to build 3D structure on a microscopic scale.
And what is special about this new way of 3D-printing?
By printing on a microscopic scale, we can print electronics, for example. We're also able to print with more materials than are available through other processes, and we can print directly on curved surfaces, creating a stronger bond than when you have to print a part, then attach it with another material. Particularly relevant for Department of Defense or Department of Energy applications, this means we can print parts like antennas and sensors that can withstand extremely high temperatures, high pressure, and even nuclear radiation.
How has your experience been with the OEA Defense Accelerator?
I'm learning from the accelerator how to really do a pitch and how to prepare my business to grow. It's not enough to have a cool technology, you have to have a plan to commercialize it.
What do you love what you do?
I love to mkae new stuff with my experience & knowledge. We are developing a technology that is not on the market now. I spent 20+ years as an engineer and saw technologies erupt, progress, be replaced, and disappear. There is always room for improvement and innovation in technologies. That is the fun part, for me and for the world.
How can the Launch Dayton community support you?
I am looking for a business partner with a experience and passion for commercializing a technology. I am also looking for investments.
Popular Categories
Related Stories