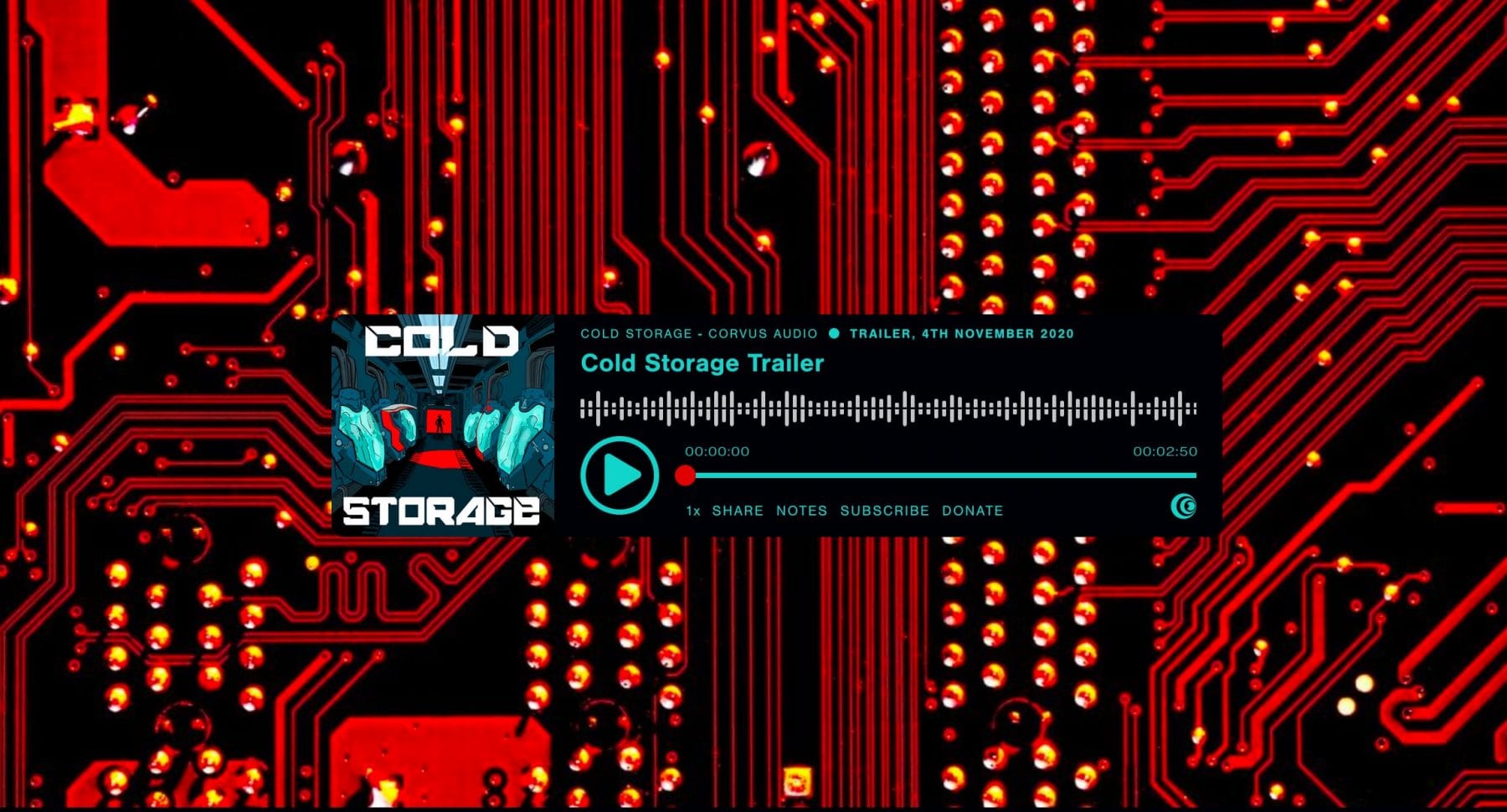 Dayton startup Corvus Audio drops first episodes of Cold Storage audio drama
December 8, 2020
Back in March, Corvus Audio founder Savannah Webb and her brother, Harrison, launched a Kickstarter campaign to record and launch Cold Storage, an original audio drama podcast.
Cold Storage is set in an alternate 1989, opening on two mechanics who show up for work at the doomsday bunker where they take care of 1100 people who were rich enough to be cryogenically frozen when the Cold War turned hot. But on this day, the mechanics discover that someone is awake.
The audio drama is the brainchild of the sibling duo. Savannah is freelance audio editor turned founder of podcast production co Corvus Audio. Her younger brother, Harrison, is a recent Ohio University grad & screenwriter with a handful of short films under his belt.
There are 12 episodes slated for Cold Storage's first season, and they will feature a slew of local talent. The nine cast members are all from southwest Ohio, the podcast's music is composed by Dayton musician ISICLE, and the cover art was created by Dayton artists Tyler Mackey. The genre is part sci-fi mystery/suspense & part workplace humor.
The Kickstarter was hit hard when COVID shut down businesses in March. Savannah developed COVID, further slowing the initial momentum for the fundraising campaign.
COVID also impacted production — the team also intended to rehearse remotely, but the actual recording day required additional safety measures including masks, separate booths for the actors, staggered recording times and lots of hand sanitizer, Savannah said.
"But we are so glad that we are able to get at least three episodes recorded and released this year. We had a great time reuniting with our cast and crew and recorded some amazing content," she said. "We are relying on our listeners' generous support to get the remaining nine episodes recorded and released in 2021."
The team is working to raise an additional $850+ to fun the next three episodes. The bulk of the money raised goes to pay the cast, Savannah said. Kofi makes it easy to make a one-time or continuous donation to the project, and the team also has a shop where they're are selling mugs and stickers.
To listen, visit https://cold-storage.captivate.fm/  or download Cold Storage wherever you listen to podcasts. Episode 2 will drop on Dec. 9, and episode 3 will drop on Dec. 23.
Savannah has been editing audio for about two years. Currently, the bulk of her work is with business and organizations offering interview-style content. She hopes producing Cold Storage will open some new doors.
"This is closer to what I want to be doing," she said. "It's awesome to get to do something creative & fun. I hope it will lead to more projects like this in the future."
Her collaborators come from the network she has developed within the Launch Dayton community.
"They're people I kept seeing at events," she said. "I was impressed with their work, so I hired them."
Visit the Cold Storage Ko-fi here to support the project. You can also keep up with Cold Storage on Facebook, Twitter & Instagram.
Popular Categories
Related Stories