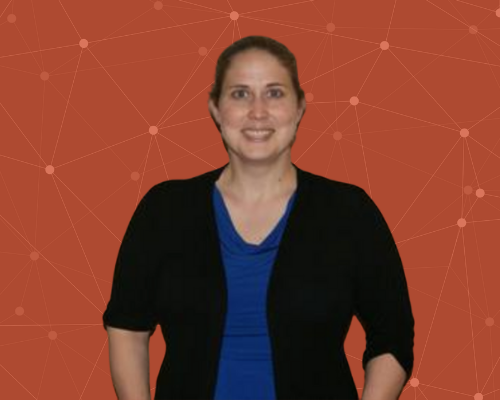 Dayton co unveils self-repairing wire insulation PATCH
April 6, 2021
Ever wonder how wires survive in wet areas? That driveway lamp that fails, that troublesome outlet in the kitchen or bathroom — that's where PATCH comes in, says D'Angelo Technologies founder Maurissa D'Angelo.
PATCH is a self-repairing wire insulation product. In the same way it can help you fix trouble spots at home, it can help a pilot in the field get an aircraft back to a mechanic location.
Maurissa is one of eight Ohio founders who graduated last week from the OEA Defense Accelerator, powered by Launch Dayton partners Parallax Advanced Research and the Entrepreneurs' Center. Participants gathered virtually for nine weeks to identify commercial and Department of Defense uses of their technologies; develop plans to move their technology products to market; and position their companies to create jobs and generate revenue to support growth of the regional economy.
We caught up with Maurissa to learn more about her company and her experience with the Defense Accelerator. Our conversation has been lightly edited for clarity.
What is D'Angelo Technologies?
We do a lot of government R&D. We started in 2011, and now have a pretty broad scope of projects focused around electronic applications. We have two offices — in Ohio, we focus on hardware products, and in Pennsylvania we focus on software projects. We're a father-daughter team. My background is in biomedical and human factors engineering, and my dad's background is electrical engineering. We're working on projects from a blood product heating system to wire corrosion detection to conductive networks in parachutes.
And what is PATCH?
PATCH is a paint-on solution for shorted wires. You can spray it on any wires that come in contact with water, from lamp cords to aircraft engines. The technology was developed by and licensed from the University of Dayton Research Institute. Roughly 43% of Air Force electric wiring mishaps occur due to wire damage. PATCH stops short circuits, self-repairs the wire insulation, and extends the life cycle of the wire repair. It's a temporary solution to improve mission readiness and survivability for the defense market, with the potential for longer term impacts in home-based applications for the commercial market. We're also looking into automotive applications.
Why do you love what you do?
I'm an engineer — I like the R&D component, I like seeing our products get integrated. I like knowing that our guys out there protecting us have the best tech and everything they need. It's a good challenge, to make their lives easier and better. And I like teaming with other companies and universities, too — there's a lot of potential out there.
How has your experience been with the OEA Defense Accelerator?
I've learned a lot of things that I probably should have known, but didn't. The guest speakers are really helpful — they bring knowledge and an open-door policy. And I think eventually it will help us to better sell our products, we just need to follow the process. The napkin drawing exercise in the beginning will help us with proposals, too — if we can't really clearly and quickly explain what our idea is, maybe we shouldn't be bidding the proposal.
Learn more about D'Angelo Technologies and how to connect with Maurissa here.
Popular Categories
Related Stories