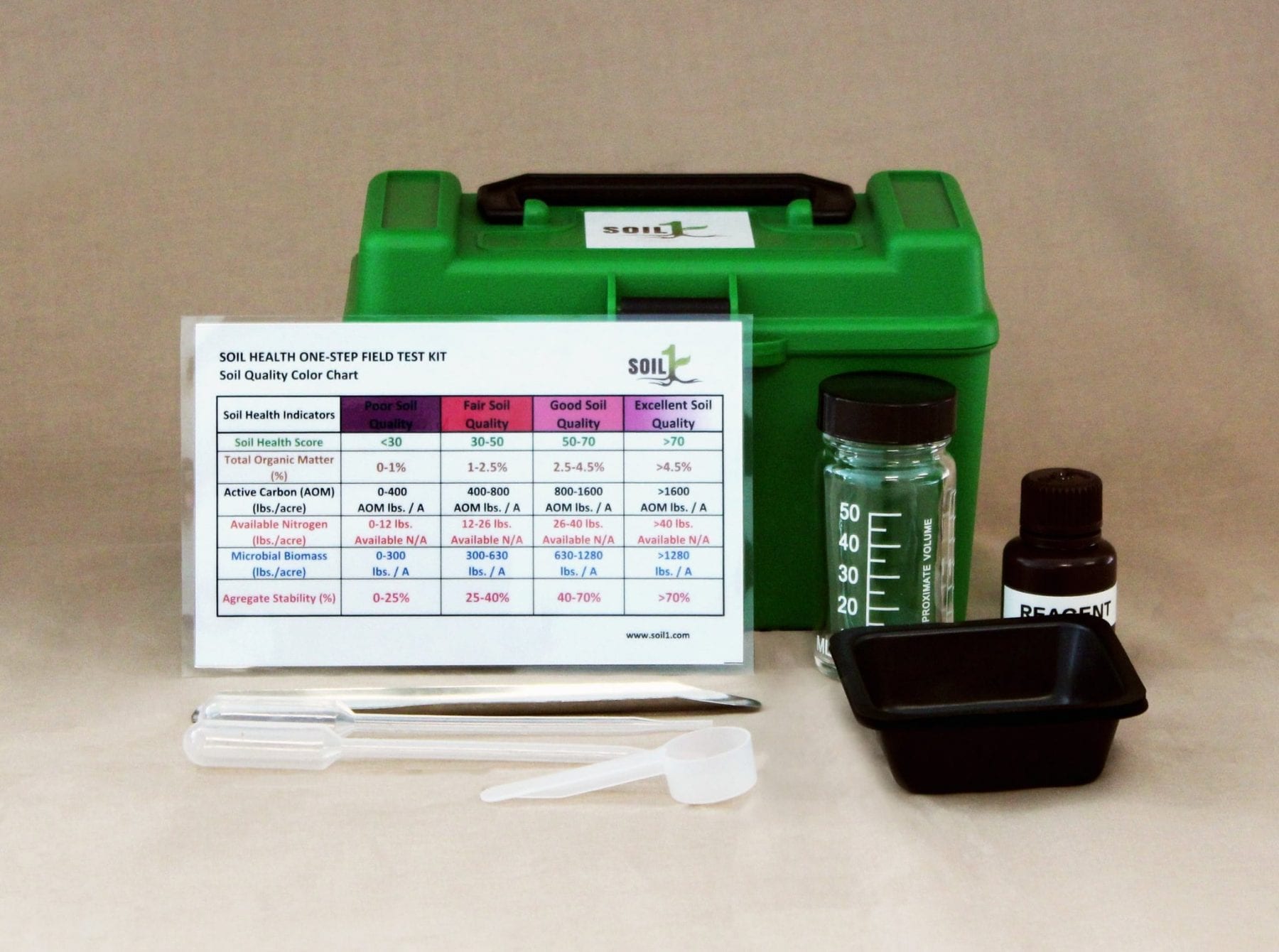 Soil1 revolutionizing the ag space with new in-field soil health test kit
December 8, 2020
Dayton-area startup Soil1 hopes to help feed the world with its new test kit to measure soil health.
Company founder Ben Hofecker recently completed the AgLaunch Bootcamp, market validating the groundbreaking soil test at one of the top agricultural accelerators in the world.
"There are no inexpensive tests on the market now that really measure soil health," Hofecker said. "This test is creating a new space by treating soil like an ecosystem, a living, breathing organism, rather than just a collection of chemicals."
Soil1's new soil health test kit measures five highly-correlated soil parameters to give farmers a soil health score — and it does it in a fraction of the time and cost of traditional soil testing, Hofecker explains.
Today, a typical farmer tests his soil by taking samples, putting them in a bag, and mailing them off to a lab that charges about $20 per parameter, such as nitrogen, phosphorus & potassium. The turnaround time from the lab is two to three weeks — or, four to eight weeks, mid-COVID, Hofecker said.
Soil1's new DIY field test costs about $1 per use, and the turn-around time for the soil health score is only 15 minutes.
The test measures active carbon, available nitrogen, aggregate stability, soil organic matter and microbial biomass. It gives farmers a score to truly measure their soil regeneration efforts, rather than a one-page readout listing your soil components, Hofecker said.
"It's really important," he said. "In next 30 years, there will be $700B invested from outside investors into this soil health, regenerative ag space, but there is really no simple, fast, in-field way of measuring it."
Soil1 launched in 2018 and has been selling the soil test kit in beta form to get the product into Ohio fields. With connections made through AgLaunch, Soil1 will launch test plots in Tennessee in the near future, and will have three seasons of data when they push into the market early next year.
AgLaunch is a business accelerator in Tennessee that specifically focuses on agtech startups, facilitating the development of new agriculture and food value-chains and building collaborative farmer networks, with a commitment to intentional inclusion.
The accelerator is a 6-week intensive bootcamp, running agtech founders through everything from business formation to marketing to sales. It usually operates regionally, but when COVID hit, it took its accelerator virtual, enabling Hofecker to attend.
"The first day we told AgLaunch what we were doing, they wanted to get us into the field right away," Hofecker recalled. "They identified something they could do for everyone over the 6 weeks, and they made every company that came through stronger."
Soil1 is a portfolio company of The Entrepreneurs Center's ESP program.
"The biggest driver was the need. We'd done a lot of other work in drones that's fun, but this was about feeding the world," he recalled. "Democratizing agriculture is about long-term sustainability for soil, providing food for increasing population, much more rewarding space."
Soil1's soil test kit is currently available online at soil1.com. In early 2021, Soil1 will be reaching out to soil & conservation districts across the country and pursuing grant opportunities to get the kits into the hands of more farmers and soil health professionals.
Popular Categories
Related Stories