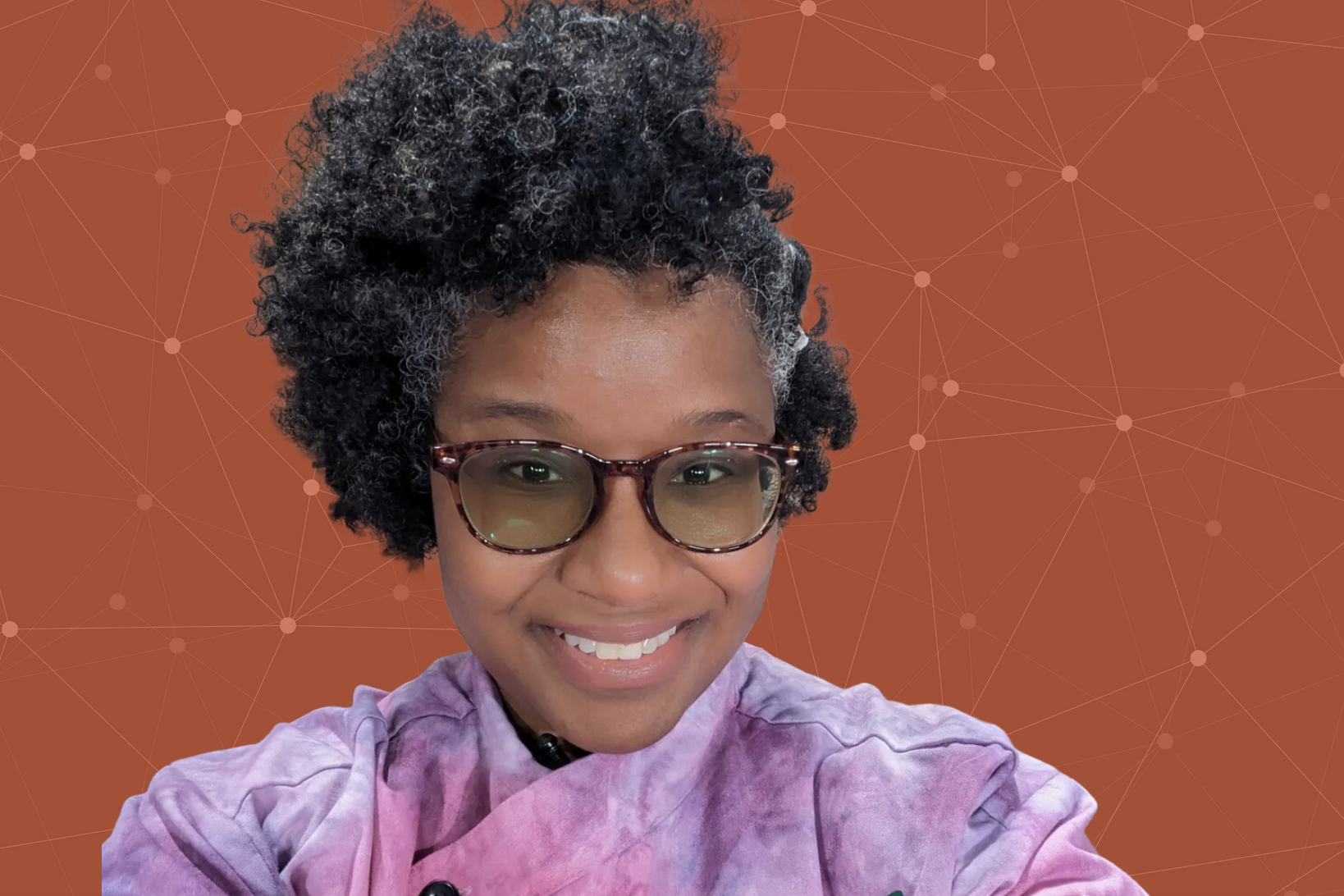 Da'Ves slings delicious plant-based eats
October 16, 2023
Curious about a plant-based lifestyle? Da'Ves Malone is making space for you to try it out.
Through her business, Sprouting Dreams, she provides delicious plant-based eats, as well as education and community about the health and environmental benefits of the lifestyle.
She is a recent graduate of the 6888 Kitchen Incubator's Sharpen the Axe cohort. We caught up with her recently to learn more about her journey.
Introduce yourself — who are you and what is your company?
I'm Da'Ves Malone, originally from Trotwood. I made the conscious choice to embrace a vegetarian lifestyle following high school graduation. I launched Sprouting Dreams, a venture promoting plant-based living, during college. After graduation, I pursued a culinary education in New York City. When I returned to Dayton, I applied the knowledge acquired from restaurant work and culinary school to elevate Sprouting Dreams into a thriving company dedicated to providing high-quality, sustainable, and flavorful plant-based options to the community.
How did your company start?
Sprouting Dreams began with the aspiration to offer diverse plant-based options to the community while serving as a source of education and support for Dayton residents. I envisioned a company that not only provided delicious and sustainable plant-based food choices, but also served as a platform for promoting the benefits of a plant-based lifestyle. I am committed to culinary excellence and sustainability. And I want to expand Sprouting Dreams and break into grocery stores and restaurants.
Why this idea?
I recognized the positive impact that plant-based eating can have on individuals' well-being and the environment. Moreover, there was a clear need to address the limited availability of diverse plant-based options in the local food scene. By establishing Sprouting Dreams, I aimed to fill this gap and offer a wide array of flavorful and sustainable plant-based choices that cater to various tastes and preferences. I believed education and support were fundamental — I wanted to empower the Dayton community with knowledge about the advantages of plant-based living and create a supportive environment for those looking to make the transition.
Did you always want to be an entrepreneur?
No, I studied to be a biomedical engineer, and later, a nutritionist. However, a passion for cooking and creative culinary endeavors emerged.
The Launch Dayton community values are: 1. Be Bold 2. All Are Welcome 3. People First 4. Give First 5. Remove Barriers. How do you embody one or more of these values?
Sprouting Dreams removes barriers by working to make plant-based living accessible to all. We put people first by creating a welcoming space where everyone can explore and embrace plant-based choices.
What identities or life experiences do you bring to entrepreneurship that helped prepare you for this lifestyle?
My culinary education in New York City, coupled with hands-on experience in restaurants, provides the expertise required to create high-quality plant-based cuisine. Moreover, my journey home to Dayton reflects a commitment to community and a connection to the local area. My learning disabilities and epilepsy are also significant aspects of my identity.
What is the biggest barrier you've faced on your entrepreneur journey?
The most significant obstacle has been financial resources and access to a suitable kitchen facility to grow and expand.
Why do you love what you do?
I love creating flavorful and sustainable plant-based culinary experiences that resonate with our community and foster healthier and more environmentally-conscious lifestyles.
What advice would you offer fellow or aspiring entrepreneurs?
Remember that individuals with disabilities possess the capability to excel in various fields, and the entrepreneurial journey can be paced to align with personal circumstances and goals. Success is achievable, and the path can be tailored to accommodate one's unique abilities and timelines.
How can the Launch Dayton community support you?
Collaboration and partnerships with local businesses and organizations can help us expand our reach and impact. Additionally, access to resources such as shared kitchen spaces and funding opportunities can facilitate our growth and enable us to continue providing diverse, sustainable, and delicious plant-based options to the Dayton community.
Connect with Da'Ves @sproutingdreams on FB & IG.
Curious what resources in the Launch Dayton community can help YOU grow your business? Check out our interactive resource guide here.
Popular Categories
Related Stories