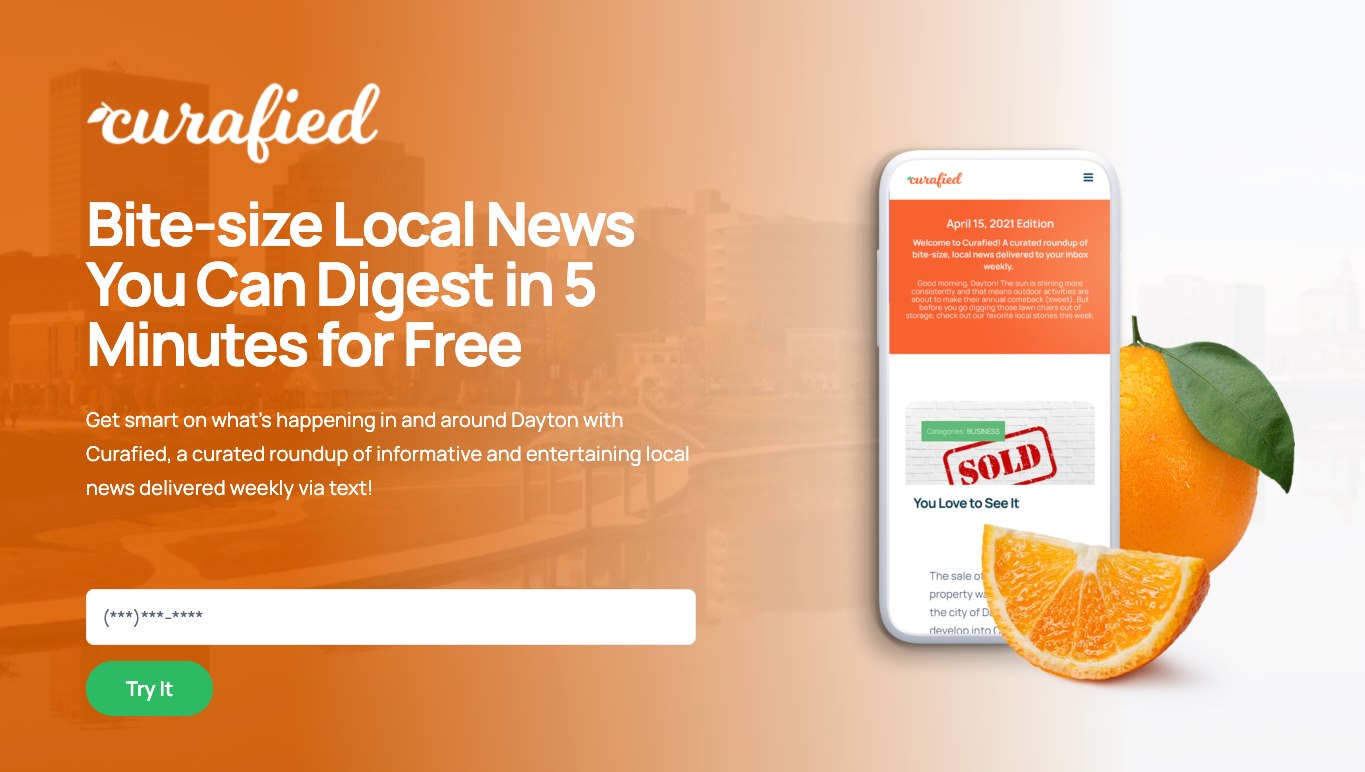 Curafied pivots to bring local news highlights direct to your phone
August 17, 2021
Want curated, bite-size local news recaps delivered right to your phone each week? Sign up for the new Curafied.
Curafied founder Arielle Jordan worked first with Miami University business students, then with Soft Cards co-founder Carlos Portis, this summer to re-imagine Curafied as a "'Morning Brew'-esque, enjoyable yet informative 5-minute, meme-filled recap of local news headlines texted to your smartphone weekly," she said.
The sign-up page is live, and Arielle is looking to hit at least 1,000 subscribers by October 2021, when the first weekly edition will hit screens. Down the road, she'll use this audience to begin courting local sponsors.
Near-term, she is looking to launch these five-minute texted local news recaps in other Ohio cities before expanding to launch in other states, she shared.
"Overall, we're hoping to get Gen X, millennials and Gen Z re-engaged with the awesome things that are happening in their community around local business, entertainment, and food," Arielle said.
The stats:
40% of Dayton area residents are between 20 and 45 years old
Roughly 45% of 18- to 24-year-olds' first contact with news in the morning is on their smartphone
Roughly 39% of 25- to 34-year-olds' first contact with news in the morning is on their smartphone
Many successful e-newsletters like The Skimm and Morning Brew, which was recently acquired for $75 million by Business Insider, have resonated well with this audience and this model on a national level, Arielle said.
"Because we're linking our recapped stories back to their original source online, we're hoping to boost traffic to these local news outlets that may not normally be visited as frequently by a younger demographic," she said. "We're excited to see how targeting local, as well ditching email for text messages, performs."
Popular Categories
Related Stories