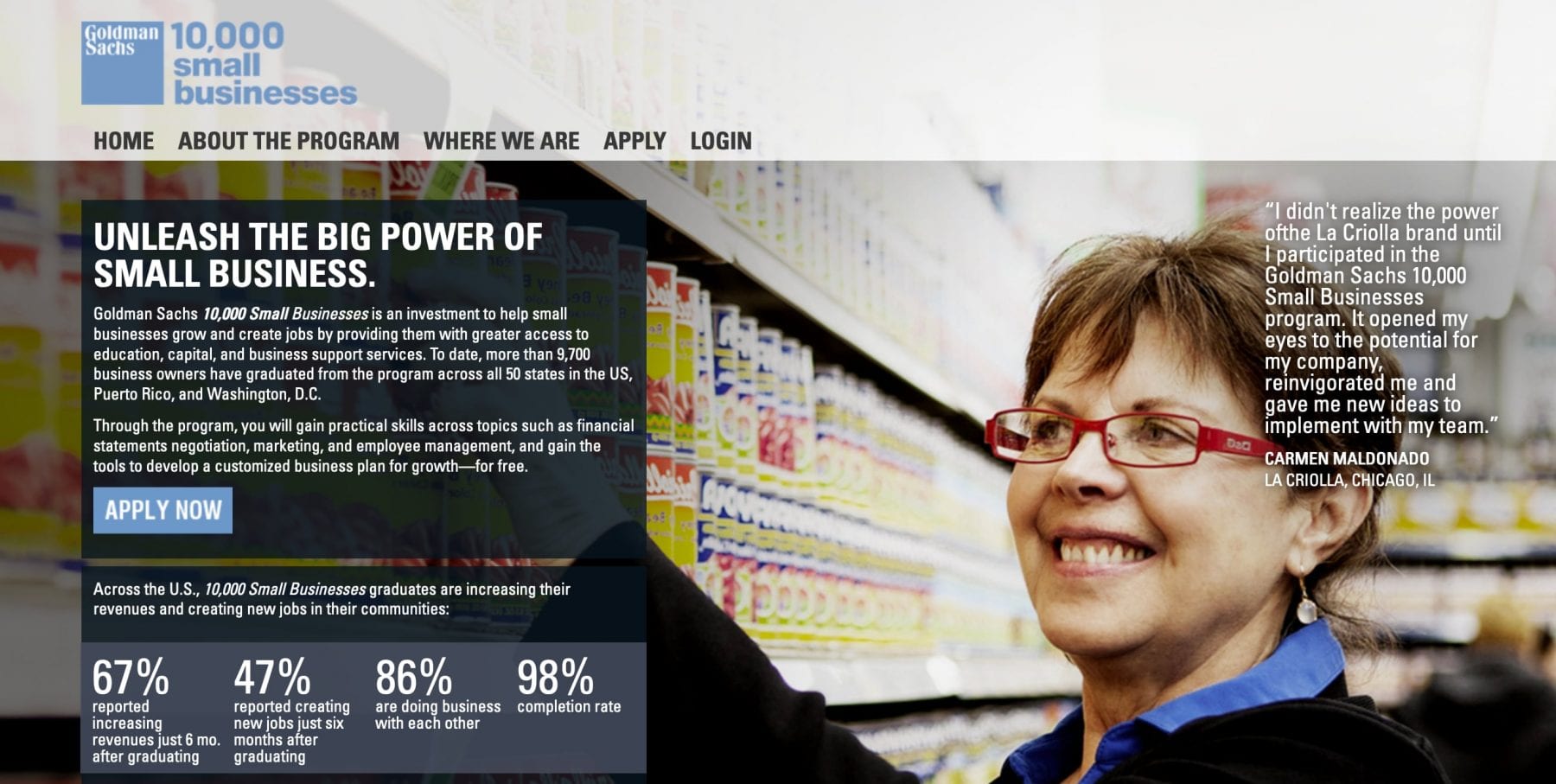 Congratulations to the Goldman Sachs 10K Small Businesses graduates
December 22, 2020
The inaugural cohort of Dayton's Goldman Sachs 10K Small Businesses program graduated last week — congrats, founders!
The 15 week-long program teaches small business owners how to scale, from how to lead and hire, to how to prepare financial documents to seek funding, to how to marketing, sales & operations tactics. Originally slated to be delivered in person, the workshops went virtual this year in light of COVID.
The program is free to participants — a roughly $7,500 value per business owner, said Kandise Bobo, workforce development manager at Sinclair Community College. Sinclair administered the Goldman Sachs program, which Kandise previously described as a "crash course MBA."
According to national program statistics, 67 percent of these business owners increase revenues & 47 percent of these owners create new jobs within 6 months of completing the program.
Graduating the first cohort were:
Olatokunbo Awashakin, CivicLife International
Gail Johnson, Cognitians
Dan McBride, Insignia Display Signs
Errin Siske, Spark Space Creative LLC
Leslie Edmunds, Clem&Thyme Nutrition
Dabriah Rice, Divine Catering & Events
Lauren White, Indigo Life
Daniel Cyphers, Skyward, Ltd.
Timothy DeHart, AAA Wastewater
Lana Rucks, The Rucks Group, LLC
Clarece Richardson, Rich Taste Catering Co.
Margery Murphy, Acadia Lead Management Services
Palmer Jason, Good Shepherd Academy
Cynthia Stemple, Coffee Hub Xenia, LLC
Helaine Wilson, HumbleBee Childcare Services, Inc.
Applications are open for next year's cohort, slated to begin May 17, 2021. Applicants should be owners or co-owners of a business that has been in operation for at least two years, made at least $75K in revenue in the most recent fiscal year, and has at least four employees (including the owner). These employees do not have to be full-time. Most important, Kandise emphasized, is a desire to grow the business.
Popular Categories
Related Stories