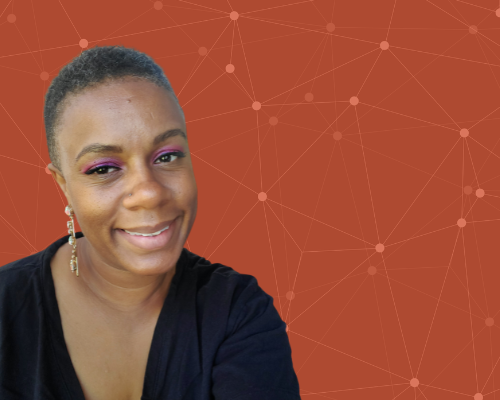 CheezCake Lab latest Early Risers Academy cohort pitch champion
June 28, 2022
By Katie Aldridge
Got a sweet tooth for cheesecakes? CheezCake Lab has you covered with 50+ flavors in rotation.
Founder Vivian Wong took first place last week at her Early Risers Academy cohort's pitch competition. Early Risers Academy, a 10-week business-building bootcamp powered by Launch Dayton partner Parallax Advanced Research.
"It's a great program to go through, and it helps you understand your business more, especially if you're just starting out," Vivian shared of her experience. "If you're a shy person like me, it will get you outside of that box because it teaches you to be comfortable talking about your business. It's like breathing afterwards."
Vivian is also one of the newest tenants at Launch Dayton partner Spark Fairborn's commercial kitchen.
We recently caught up with Vivian to learn more about CheezCake Lab and her entrepreneurial journey.
Launch Dayton: How did your company start?
Vivian: It started about 18 years ago. I was a die-hard cheesecake fan, and I was tired of going to the store and getting cheesecake out of the freezer section. I decided to start making my own — literally with the premade, Keebler, graham cracker crust. It grew from there.
Did you always want to be an entrepreneur?
It wavered here-and-there over the years. I remember in middle school saying I was going to own my own business. I didn't know it was going to take this long to get here, but I got here. I think it happened when it was supposed to.
What identities do you bring to entrepreneurship that helped prepare you for this lifestyle?
Having the time to go through the workforce and knowing how to apply myself and show up even when you don't want to. Throughout everyone's life, I'm sure they've had jobs that they don't like, but they have to show up. In this case, I have something I love doing, but sometimes I have those days where I don't want to get out of bed or lift a heavy bowl of batter. I have gone through life and learned how to show up.
What is the biggest barrier you've faced in entrepreneurship?
I've always been a pretty shy person. I think now that I'm older, I'm pushing myself to get out of that box of being shy because you're not going to get anywhere if you're not putting your business out there.
Why do you love what do you?
Food is for a lot of people and crosses a lot of boundaries, cultural boundaries, racial boundaries. Food can bring people together and make people happy. I love seeing the look of joy on people's faces when they taste something good; their faces relax, their shoulders relax, and they sink into the moment of "yes, this is really good." That's what I look for, the body language telling me it's good.
How did you get connected to the Launch Dayton Community?
There were so many pathways that led me to Launch Dayton! I started joining stuff on Instagram, trying to be a part of that community. I started following different pages and things would pop up. I first heard about it through someone at the Small Business Development Center, and then someone else mentioned something about it to me. Finally, I decided to try and do it even though I was super nervous!
How can the Launch Dayton community support you?
I want people to try the products and give me honest feedback about where I can improve, and if they think it's great – fantastic! The Launch Dayton community can support me by spreading our information by word of mouth, going online and purchasing a product, or showing up at events that I'm at. Even just supporting other small businesses that are around me in our community.
Connect with Vivian and CheezCake Lab online & follow CheezCake Lab on Instagram and Facebook.
Curious if Early Risers Academy might be a fit for you? Learn more here, and sign up for the next cohort, kicking off July 2022!
Popular Categories
Related Stories