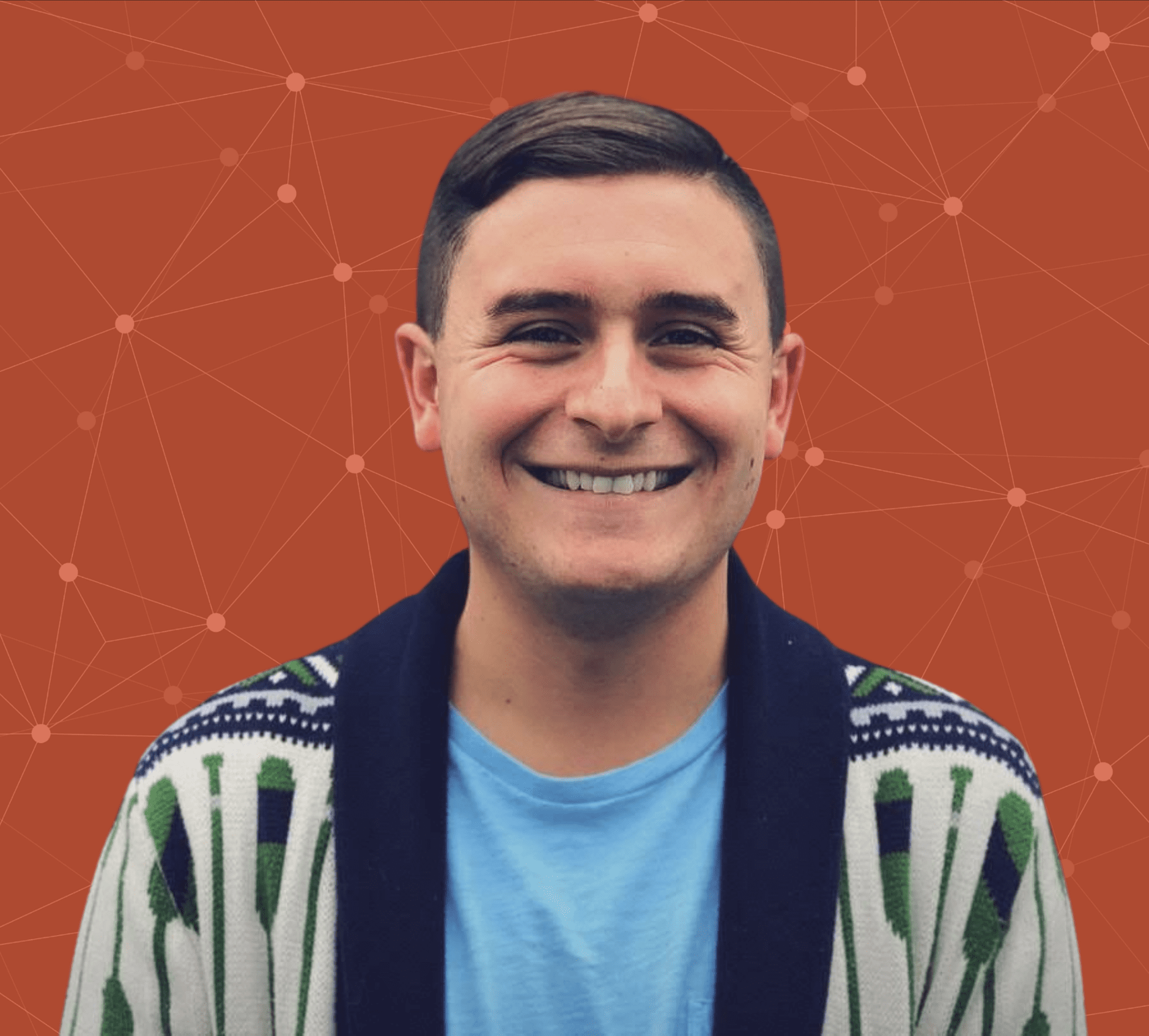 Cardigan Radio prepping for Kickstarter
January 25, 2021
University of Dayton graduate Tanner Elrod launched podcast production co Cardigan Radio last spring in a bid to explore stories about how we connect.
As the pandemic dragged into fall, then into winter, shuttering theatres and stages across the world, Tanner began to collaborate with seven local Dayton musicians to create a podcast-based musical, slated to be the first offering on his new platform.
Tanner and his team are looking to raise $3,000 to record and produce "The End is Nigh: An Original Musical" — and the Kickstarter launches Feb. 1!
"I'm a big theatre person, and the future of live theatre is up in the air," Tanner said. "There's a need for that theatre-feel in content, and it's just not being produced right now. If we can create something that's free and accessible to a lot of people, we won't only pull in a Dayton audience, but we have the potential to garner a nationwide audience."
Tanner, who is a marketer by day, developed his idea to launch a podcast company through the spring 2020 cohort of Early Risers Academy, a free, 10-week business building bootcamp powered by Launch Dayton partner Parallax Advanced Research.
"I really enjoy audio fiction and audio dramas, and over the last couple years, they've become very popular as a way to tell stories that are accessible to everyone," he said. "So much of what we consume is visual, it's fun to flip that on its head and have something fiction-based that's purely audio."
Podcasts have also begun to rival books as prime source material for Hollywood adaptations — Amazon's Homecoming, USA Network's Dirty John and ABC's Alex, Inc. are only a few of the podcasts to go from the speaker to the screen.
In "The End is Nigh," a group of people gather in an abandoned church on the eve of the end of the world. Each song is a particular character — the widows, the mother, the grifter, the person of god, the twins, the dominatrix — telling their story.
Each character's song is being written and performed by a different Dayton musician — Kyleen Downes, Amber Hargett, Alyssa Hanson, David Payne, Kevin Milner, and David Thurlow (Dave & Friends) have signed on to the project.
When we caught up with Tanner right before the holidays, he was just starting to get rough cuts from the musicians.
"It's really cool to hear what everyone is doing," he said. "COVID has given the musicians the time to work on this."
The story itself is an idea Tanner has been kicking around since a creative writing class in 2014 that just never quite found the right medium. At the end of the day, the Kickstarter is to pay the musicians and performers to bring it to life, he said.
The Kickstarter will feature some special tiers for folks who give in the first 24 or 48 hours. There will also be discounts on tiers for supporters who donate right away.
There are also sponsorship opportunities available — if your business is interested in sponsoring the show or purchasing an ad spots, e-mail cardiganradio@gmail.com for more info.
Tanner credits his experience with Early Risers Academy for empowering him to launch Cardigan Radio and pursue this project.
"It gave me the framework for what I want this network to be, who I want to partner with. I'm a transplant to Dayton, but I love it here, I want to stay, I want to get involved in the community, especially the creative community," he said. "Early Risers Academy not only builds professional connections, but personal too, with people willing to cross promote businesses and promote each other. I couldn't recommend it enough to people like me who are unsure of what they want to do with the idea they have."
Early Risers Academy is back in 2021 with four more cohorts. Learn more and apply here to take your business from idea to launch through this free program.
Popular Categories
Related Stories