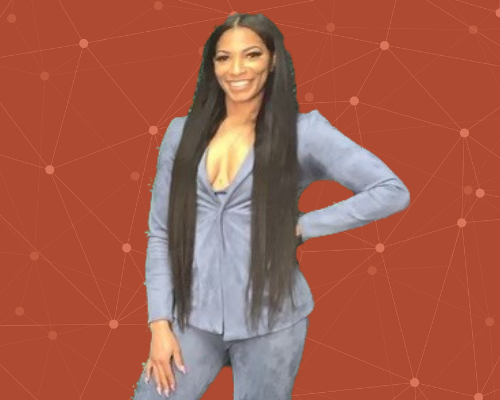 Built & Bodied by Heisha celebrates physical location
April 27, 2021
Child Protective Services worker by day, the gym is DanHeisha Harding's happy place — and in March, she opened that space to share with the community at the grand opening for her new gym, Built and Bodied by Heisha, located at 320 W. National Road, Englewood.
We caught up with DanHeisha recently to help celebrate this milestone in her entrepreneurial journey. Our conversation has been lightly edited for clarity.
Launch Dayton: So how did your fitness entrepreneur journey begin?
DanHeisha: I was a track athlete through high school and college. I moved to Cleveland to pursue my master's degree, and got my certification for training for there. I'd wanted to get back in shape, and people at the gym started asking me to train them, and as I thought about it, I wanted to pursue it. I started with a class — I was scared to train one-on-one. But running a fitness class helped me get familiar with the energy, learn people's bodies. I jumped into training at a couple facilities in Cleveland.
Fast forward to 2019, I'd been gone from Dayton for about 10 years, and my mom needed me to come back home. I had been working for Cuyahoga County, so I got a job at Montgomery County, and started training here. I wanted something for my clients — a space for them to feel was their gym, a sanctuary from every day life.
How did the onset of COVID impact your new business?
Especially with COVID, and the mental health issues that have come to the forefront, the gym is a way for people to escape. I went virtual when COVID first hit. I started to want a gym because I had too many clients — I was getting up at 4am in order to fit in my own workout before my day job. The building I found used to be a Fit Body Bootcamp, so it was already a gym, it just needed my personal touch, new flooring, some paint. I had about two weeks to transition it over for my clients at the top of January. Now, we are starting to open up memberships even if you're not a personal training client. We'll start adding some classes — bootcamps, an ab class, a cardio class — and I'll be hiring some other trainers to work with clients during the day. I also got into active wear — I love that people can wear my items and feel beautiful and comfortable.
Tell us about your new space!
We have 3k square feet that includes two offices and a cardio room, as well as an open space, set up kind of like a CrossFit gym. We have turf and we can do pushing, pulling, squats racks, heavy lifting. I do plan to get more machines, but right now, we do a lot of free work. This feels like home, this is comfortable.
Why do you love what you do?
Training has always been a passion of mine. It doesn't feel like work to me. I'm passionate about what I can do, how I can help other people. Maybe it's my history in social work, but it flows so well to create a training program for someone. And training is definitely my therapy, too, it keeps me centered. I'm training for the 2021 Olympics, and everything my clients are doing, I'm doing — eating, sleep, water intake, accountability for workouts. I like to be transparent about my journey as well — you never know who you're inspiring.
What identities do you bring to entrepreneurship that helped prepare you for this life?
I have an ability to adapt. I'm a hurdler, and sometimes that hurdle comes up faster than you intend. With everything I've endured in entrepreneurship, I've been able to adapt and adjust, and stay true to myself. It's easy to get lost in the world's expectation of what a Black business owner or professional working woman should look like. And a lot of people talk fear into what you want to do, so you have to have ambition. You won't always be supported, but you keep going anyway, regardless of who approves and who doesn't. I've stayed true to myself, and I take pride in that. Entrepreneurship is hard, but I'm built for it.
Connect with DanHeisha online at builtandbodied.fit.
Popular Categories
Related Stories