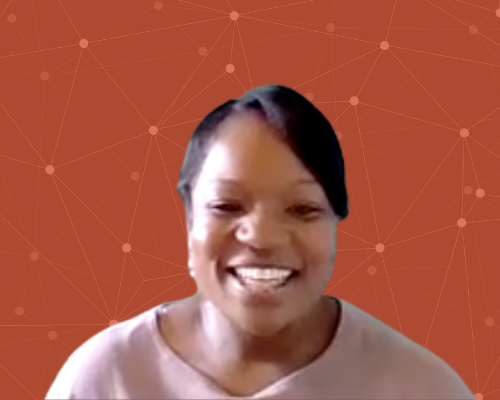 BTNP STEM Toys wins first place in Early Risers Academy cohort pitch
April 27, 2021
Thursday night, Tonya Satchell, founder of BTNP Stem Toys, won her Early Risers Academy cohort's virtual pitch night, taking home $1K.
BTNP STEM Toys provides educational toys, available new or used, or through toy rental subscription packages. Her goal is to provide "toys that challenge and engage the child's mind."
"I appreciated that Early Risers Academy was a non-intimidating environment. Gail and Ke has us at ease every session," Tonya shared of her experience. "The presenters gave us the info we needed at the moment. Sometimes, presenters give you info you need five years from now, but Early Risers Academy gave us what we need right now, in the startup phase."
Early Risers Academy is a free, 10-week, business-building bootcamp managed by Launch Dayton partner Parallax Advanced Research.
Participants complete Kauffman FastTrac coursework from the nationally-renowned Kauffman Foundation, receive pitch coaching and hands-on mentoring, weekly discussions with successful entrepreneurs and experts, & access to Dayton's entrepreneurial ecosystem.
The bootcamp is designed to take aspiring entreprenuers from idea to business launch. These workshops can also be valuable for founders early in their small business journey, or who jumped right into their business without formally developing the plans behind it and are now discovering they need some of that paperwork in place to grow.
Other winter 2021 cohort graduates included:
Kimberly Stevenson, founder of Golden Locket, an independent provider with the Department of Developmental Disabilities;
Jehanne Dufresne, founder of WEW!, working to empower and encourage women;
Brandi Washington, founder of Yes, We Deliver!, offering last-mile delivery services;
Charmaine Webster, founder of Tinka's Treats, an online bakery offering homemade pies;
Matt Dunn, founder of U Experience, curating immersive travel experiences for small groups & brands;
Danielle Simpson, founder of an as-yet-unnamed business specializing in charcuterie boards for events;
Ariane Cook, founder of online retail business VIBEZ;
Aaliyah Lovett, founder of Black On Purpose, a network for Black professionals.
"Early Risers Academy is designed for aspiring founders in any industry," Project Manager KeAnna Daniels said. "We're particularly excited to work with more women and minority founders."
Curious if Early Risers Academy is fit your you? Learn more & apply for our next cohort here!
Popular Categories
Related Stories