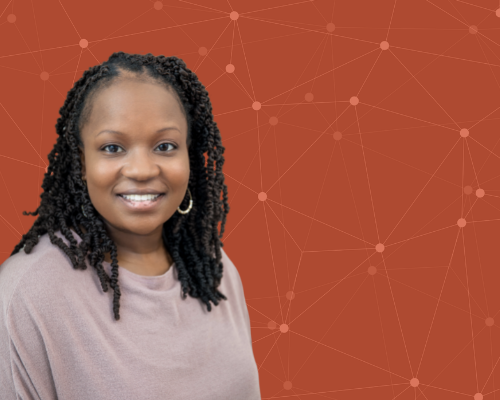 BTNP STEM Toys offers toy subscription service for parents who want to help their kids get ahead
June 1, 2021
By Katie Aldridge
Tonya Satchell wants to see children open their minds — so she launched an education toy store that offers a subscription rental service to parents and educators across Ohio. BTNP STEM Toys gets the newest, STEM-certified toys into children's hands without breaking their parents' banks.
Tonya recently won her cohort's pitch at Early Risers Academy, a 10-week business-building bootcamp powered by Launch Dayton partner Parallax Advanced Research.We recently caught up with Tonya to learn more about her company and how the Launch Dayton community can support.
Launch Dayton: How did your company start?
Tonya: It started back when my family and I lived in Vegas. It started off as a travel gear company that had STEM toys attached to it. When we moved to Ohio, which isn't big on travel, we scrapped the gear and kept the toys idea.
We had a daughter who passed away, and when she was in the hospital, I asked the doctor if she was going to live a good quality life. The doctor told me, "She's going to live a good quality life, but she isn't going to be a cardiologist." As a parent, I almost jumped over the bed at him. I realized that there are people out there limiting kids. I believe there should never be a person or a company that limits a child, so how can I help?
What does BTNP stand for?
The original name of the business was "Baby Trip 'n Play." When we moved, the business couldn't move with us. I didn't want to lose the "BTNP," so we sat on it for months. Then it came to me, "Be True 'n Play." Legally, we are still Baby Trip 'n Play, but it will eventually change to Be True 'n Play.
Why this idea?
I am not in the STEM field; my background is in finance and management. In finance, I'm exposed to researchers, technologists, engineers mainly, artists — everybody. Everyone is always feeding me information about what they're doing and how they're doing it. I'm always fascinated by it.
I always had this STEM idea in the back of my head. Last year, it hit me on why I was given this idea. It is because I am unbiased; I think it is all fascinating. I feel like the people in the STEM field learned from a young age how to activate both parts of their brains, and I believe they think deeper. I have two little boys, so I always try to think, "how can I focus on my kids and make sure they know how to activate both sides of their brains?"
Did you always want to be an entrepreneur?
This where my husband comes into play. He is an entrepreneur. He is a youth personal trainer, and he would always talk to me about owning a business. I didn't want anything to do with it, but he influenced me into becoming an entrepreneur and told me to do it.
What identities do you bring to entrepreneurship that helped prepare you for this lifestyle?
My mom plays such a huge role in shaping who I am. She is such a strong but comforting lady. She moves on what she says and what she believes. She is so personable, and that always rubbed off on me. She taught me being true to yourself. Say what you're going to do and mean it. Never make a promise you can't keep. I believe in what I believe, and I know what needs to happen.
Why do you love what do you?
The thing I love the most is doing the activities. I have a YouTube channel, Let's STEM Together, where I'm showing different STEM activities. The equipment for these activities, you can get on Amazon for super cheap, or you can get them at the Dollar Tree. I search for things I think I can do and that I think would be interesting. I could be here for nights diving deep into the backgrounds, histories, and concepts of the activities.
How was your experience with Early Risers Academy?
I absolutely loved it. They met us where we were at. They gave us the information we could use right now. It was overwhelming, but I might it through! When I gave my pitch, I was just glad that I did it and I gave it my all. They were cheering us on the whole time! I really appreciated that, I did.
How can the Launch Dayton community support you?
If anyone knows of any schools, organizations, or libraries that could benefit from STEM, I can do STEM weeks or STEM days.
We – being my husband and I – have plans to get around Dayton. He is fitness and I'm STEM; we travel as a pair. Kids know fitness, so what we're hoping for is that kids catch a glimpse of STEM.
Learn more about BTNP STEM Toys here and connect with BTNP STEM Toys on Facebook and Instagram. Want to see Tonya pitch live? Catch her at the next Early Risers pitch on Friday, June 25!
Popular Categories
Related Stories