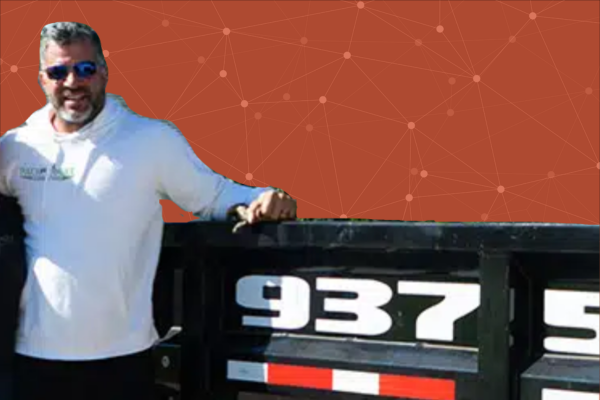 Big space to clear out? Call Todd
August 29, 2023
Need to clear out a home or business? Todd Atkinson and his Pack Mule Dumpsters are here to help.
The veteran-owned company provides roll-off dumpster rentals and waste disposal services across the Dayton, Cincinnati, and Springfield regions. Read on the learn more and meet Todd.
Introduce yourself — who are you and what is your company?
Hey there, I'm Todd Atkinson, and I'm excited to introduce you to Pack Mule Dumpster Rentals, a company I've poured my heart into to serve the Dayton, Cincinnati, and Springfield, Ohio areas.
How did your company start?
Having spent years in the environmental services industry, I've seen the need for a waste management solution that's not only efficient but also affordable. That's where Pack Mule comes in. Our goal is simple: to make waste management hassle-free and accessible for everyone.
Did you always want to be an entrepreneur?
As I gained experience in the environmental services industry, I saw opportunities to provide more accessible and customer-friendly waste management solutions. This led me to found Pack Mule Dumpster Rentals. So, while I may not have started with a clear entrepreneurial path, the desire to make a positive impact on my community ultimately guided me to where I am today.
The Launch Dayton community values are: 1. Be Bold 2. All Are Welcome 3. People First 4. Give First 5. Remove Barriers. How do you embody one or more of these values?
"All Are Welcome" aligns perfectly with our philosophy – everyone, from customers to community organizations, receives the same inclusive and welcoming treatment. And by prioritizing relationships and exceeding expectations, we hold true to the "People First" value. Our "Remove Barriers" commitment extends to providing easily accessible and transparent services, ensuring that anyone can efficiently manage waste without obstacles.
What identities or life experiences do you bring to entrepreneurship that helped prepare you for this lifestyle?
My background in the environmental services industry provided me with insights into the needs of our community. This understanding, coupled with my dedication to excellence, fuels my drive to deliver top-notch customer service and practical solutions.
What is the biggest barrier you've faced on your entrepreneur journey?
One of the most significant barriers I've encountered is the perception that dumpster rental services are a mere transactional business. Breaking through this perception and emphasizing our commitment to exceptional customer service and community contribution has been a rewarding but challenging journey.
Why do you love what you do?
What I love most about what I do is the tangible impact we make on our community and environment. Knowing that our services contribute to cleaner spaces and more organized surroundings is truly rewarding.
What advice would you offer fellow or aspiring entrepreneurs?
I'd say first and foremost, believe in yourself and your vision. The journey is filled with challenges, but self-belief fuels resilience.
Popular Categories
Related Stories