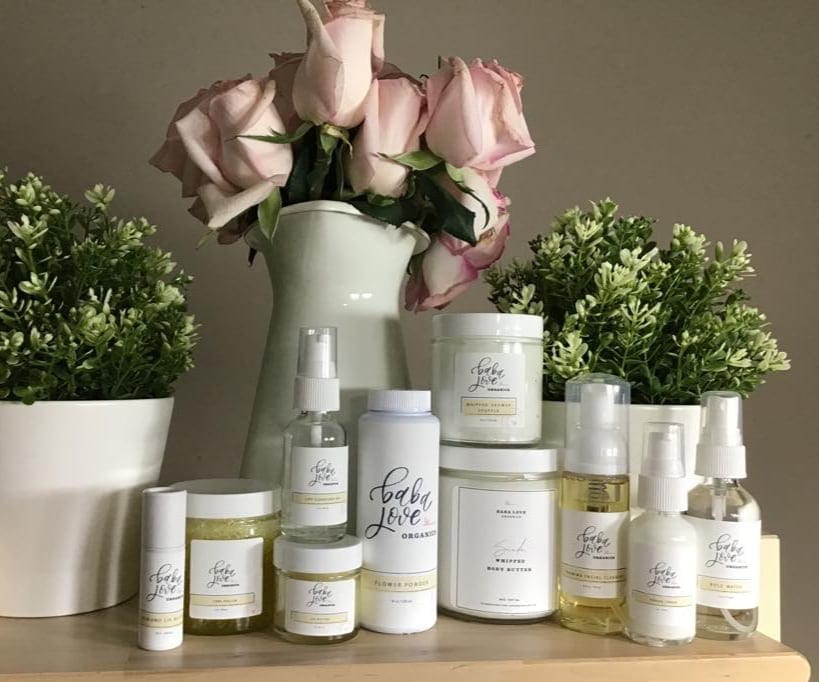 Baba Love secures storefront, smashes sales goals mid-pandemic
April 28, 2020
Vaniti Byrd kicked off 2020 with ambitious goals for her plant-based beauty co Baba Love Organics, and the COVID19 pandemic hasn't slowed her down.
Vaniti is currently renovating her new downtown Dayton storefront, which will be located at 116 W. 5th St. The space formerly housed LORE and Beaute Box, both other woman-owned businesses.
"Everybody who has been dying to come in and shop in person, it'll be time," she said.
We met Vaniti about a year ago when she pitched at our April 2019 Early Risers. A few months later, she won first place in the non-tech category of our Techstars Startup Week Dayton Early Risers Pitch Competition.
As she prepares for the storefront, she has been smashing sales goals. In April alone, she doubled her goal, and so far has more than tripled her sales from last quarter, she shared last week.
When she launched her new Green Beauty Box on Earth Day, it sold out in 22 minutes.
Last week, she launched her Kiva campaign to continue to scale through COVID19. It was funded in five days.
"I don't talk about money a lot, I'm driven by passion, but you have to money to run a business," she said.
Vaniti worked with her financial advisor and her accountant to set her 2020 goals, and when she first saw the numbers, she thought they were bigger than her, she recalled. Now, goals is a key word.
"They don't have to be financial. My first quarter goal was to establish a production schedule to better balance home life and business. That foundation prepared me for the increase in my sales," she said. "Make sure you're setting goals, that you have people around you who genuinely support your growth and have good energy."
For now, Vaniti is still manufacturing all of her products herself out of her home. The pandemic has presented challenges — she's facing a shortage on bottle closures for one of her most popular products, and the mother of two has had to return to her teaching roots as Ohioans have moved to homeschooling for the spring.
"I am providing essential products for people, and that is a blessing," she said. "They use it daily, and when they run out, my DMs fill up. My physical product isn't out of stock, but if I can't package it — that's really, really scary."
But there have also been opportunities, she said — she's had time to do live videos to educate customers on the power of plant-based beauty, and society has gotten a deeper glimpse of life as an entrepreneur.
"Everybody is getting a feel for what it feels like to be an entrepreneur, even thought they're not," she said. "There is uncertainty often, we just roll with the flow."
Vaniti is shooting for an early July opening for Baba Love Organic's new retail space.
"I've gotten so much love from everyone who supports my business, they're excited about the store," she said. "Everything is moving, so we're doing good."
Popular Categories
Related Stories