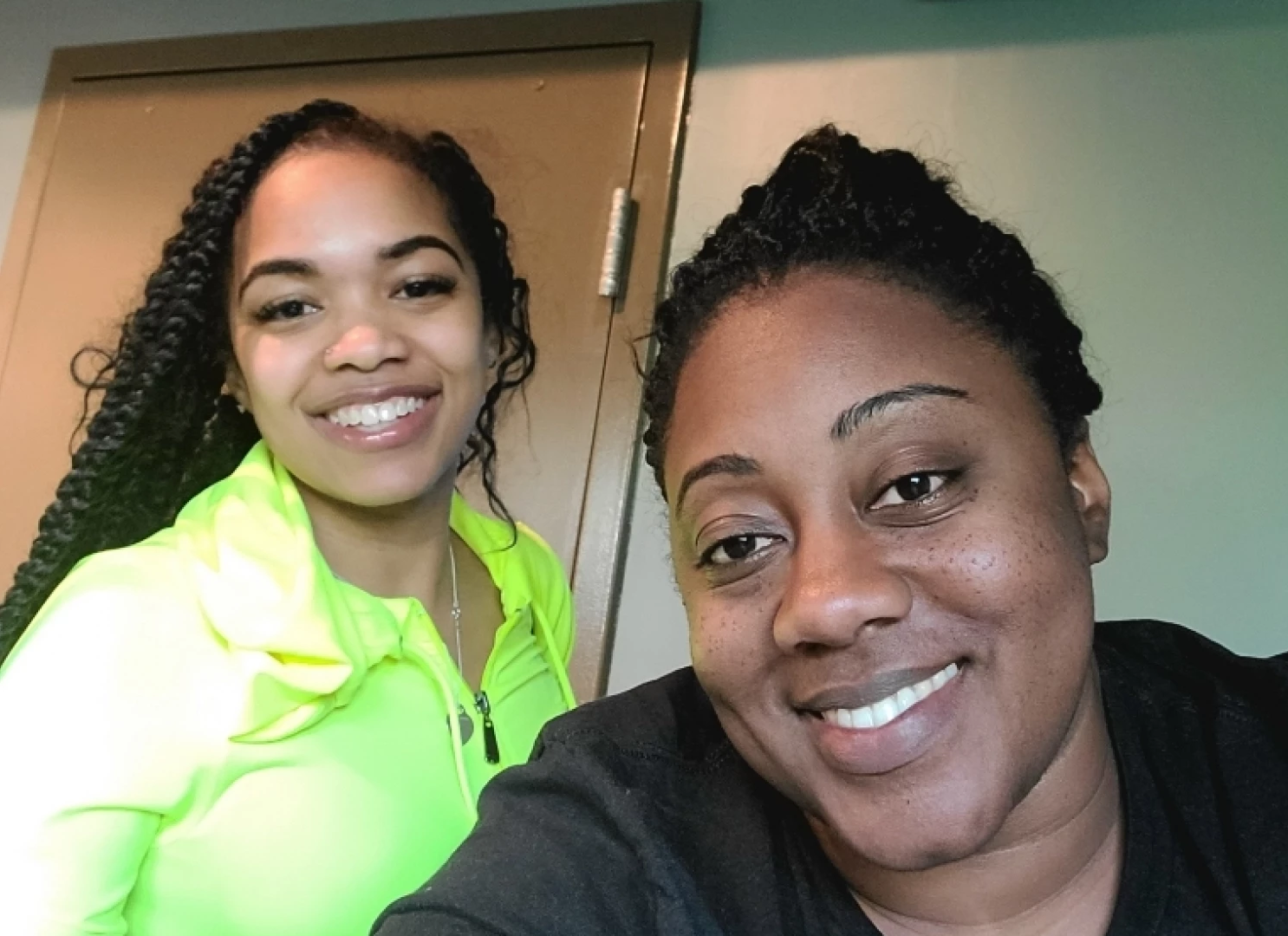 Baba Love, Ambition founders on WYSO's "Bouncing Back"
April 29, 2021
The fifth episode of WYSO's new web and radio series, Bouncing Back: Dayton Small Business Survive the Pandemic, features best friends Vaniti Bryd, founder of Baba Love Organics, and LeKeisha Grant, founder of Ambition &  small business coach at Launch Dayton partner the Miami Valley Small Business Development Center.
Vaniti started Baba Love in her home kitchen before branching out into a storefront early last year. She says small retail businesses like hers are still facing shipping and delivery delays, but despite all the challenges of the last year, her business is still growing.
"We actually signed a lease for our brick and mortar four days before the governor shut us down. However, I still continued to make products in my home during COVID-19 and sell them the same way that we had already been selling them," Vaniti recalled. "You know, when you're trying to scale, the investment is larger. So you're spending money almost at the same pace as you're making money because you're not just buying a case of 24 jars anymore. You're buying 24 cases. You're paying for freight."
"Yeah. When you when you have to go over that first hump is always expensive," LeKeisha agreed. "Everyone you want to work with after that requires more money. You know, I require 1,000 versus 100 is not even going to be a conversation. It's a good move. It's just it is expensive."
Listen to or read the full interview here.
When it is complete, the WYSO series will feature stories from nearly a dozen entrepreneurs within our Launch Dayton community. The stories will air each Wednesday at 6:44am and 8:44am (during Morning Edition), again during All Things Considered at 5:44 pm and finally on the following Sunday Morning during WYSO Weekend between 10:00 and 10:30 am.
The series was produced by Jess Mador from The Eichelberger Center for Community Voices in collaboration with Audrey Ingram and Launch Dayton, a network supporting entrepreneurs across the Dayton region.
Popular Categories
Related Stories