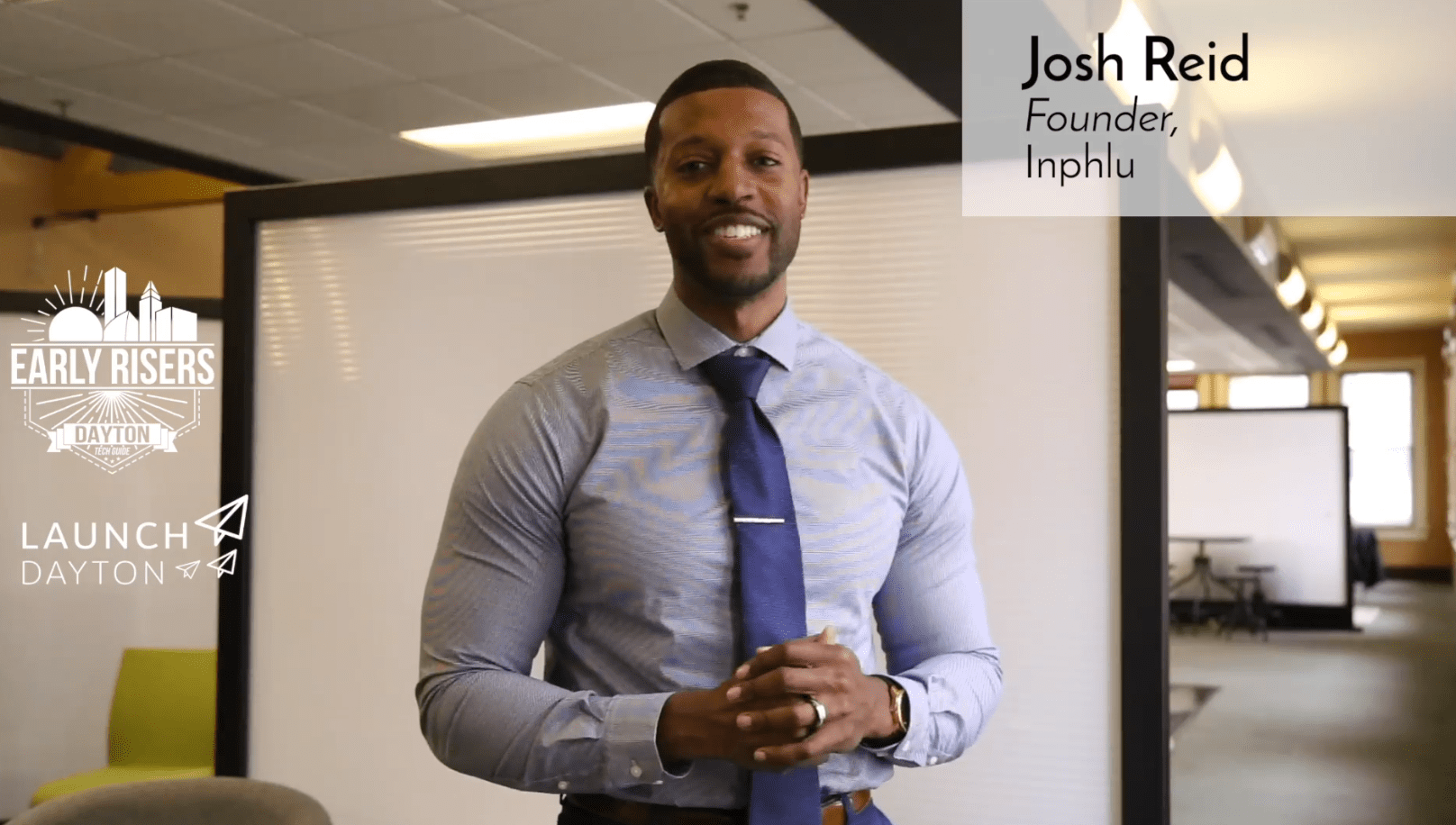 Automate your social media marketing with Dayton startup
February 18, 2020
Ever wished you could fully automate your social media marketing?
Josh Reid's startup, Inphlu, is designed for you.
Josh owned a digital media marketing agency for about five years. He met with many small businesses and nonprofits, but the cost was always a barrier, he recalled.
So he saved millions of impressions of data from his agency, and developed an algorithm that will automate social media post creation for 50+ industries.
Inphlu (the name is derived from influencer) subscription tiers range from $15/month to $229/month depending on the specific services you need. Each package offers tailored content ideas, down to the recommended hashtags for your industry. Once a month, you get a notification to hop on and approve the posts that have been scheduled for you.
Josh recently pitched his tech startup at the January edition of Early Risers.
The market is strong, he said. In 2018, social media marketing had a revenue of $51.3B, and it will only grow as more services move online.
"The more people we can make aware of this platform, the better, because our goal for our subscribers is not just brand equity, but economic impact," Josh said.
Increasing revenue creates jobs, and job creation offers new access to capital, he explained.
"It's not just about social media marketing, it's the economic impact we're having on our target market," he said.
Popular Categories
Related Stories