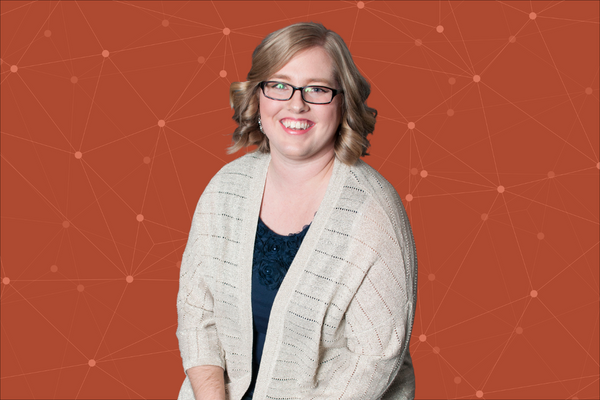 Amanda believes in happy moms
January 24, 2023
A recent foster mom to 14 children, Amanda Miller dreamed of a community for moms that offered classes, a kitchen, a gym and onsite childcare. In 2022, Amanda found Startup Week on Facebook, and decided to attend the conference.
Startup Week led her to the Miami Valley Small Business Development Center for one-on-one business counseling, and then to Entrepreneur Rising Academy, a 10-week business-building bootcamp that helped her move from idea to business.
We recently caught up with Amanda to learn more about her goals for The Village Hive.
Launch Dayton: Introduce yourself — who are you and what is your company?
Amanda: My name is Amanda Miller, and I've been a school teacher, and more recently a foster mom of 14 kids between the ages of newborn and 14 years old. My company is The Village Hive, it will be a one stop shop for moms to find the village they need.
How did your company start?
We are starting this year by having events throughout the area with childcare provided, while creating a community. My goal is to have a building opened by next January.
Why this idea?
I believe the healthier and happier moms are, the better they can support and guide their families. When we support moms, we are healing our communities. My goal is to provide valuable classes and resources, both for moms that are our customers, and for families in crisis.
Did you always want to be an entrepreneur?
No, I've had this idea for years, but Launch Dayton has helped me to make it a reality. Entrepreneur Rising Acadmey helped me to move from the idea phase into the planning stage, and hopefully starting later this year. I absolutely would recommend to other entrepreneurs and business owners.
What identities or life experiences do you bring to entrepreneurship that helped prepare you for this lifestyle?
As a teacher, and a mother, I'm a professional problem solver and an expert in pivoting and working through difficult situations without giving up.
What is the biggest barrier you've faced on your entrepreneur journey?
So far, the biggest barrier, is finding information. We are new to Ohio, so I'm still learning the people and places nearby.
Why do you love what you do?
I'm passionate about creating a way to support moms.
How can the Launch Dayton community support you?
I need help figuring out what licensing and certificates I need to operate.
What advice would you offer fellow or aspiring entrepreneurs?
Go for it! Do the research, pivot if you have to, but don't let anything stop you from going as far as you can.
Can you help Amanda? Connect with her online @the.village.hive on IG + FB or reach her at [email protected].
Curious if Entrepreneur Rising Academy might be a fit for your business? Learn more and apply for the next cohort here!
Popular Categories
Related Stories