Airborne Outfitters Launches Crowdfunding Campaign
January 16, 2018
Local entrepreneur Jason Evatt just launched his first crowdfunding campaign. Watch the product video, read his story below, and then head over to his campaign and back the project and support a local product!
---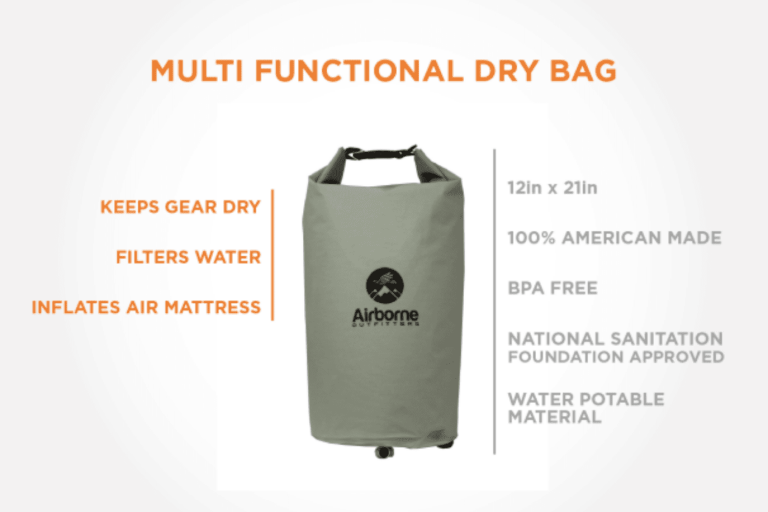 The idea for the Multi Functional Dry Bag (MFDB) was born in the high-country of the Bitterroot Mountains. After hiking several miles in, Jason Evatt, Airborne Outfitters founder, realized he needed to free up some space and weight in his pack. Once everything was laid out in the tent, he noticed the dry bag he used to keep his sleeping bag dry went from being the most important piece of gear to the least important in a matter of seconds. He thought that if the material was hydrophobic and BPA free he might be able to repurpose the bag and use it to collect water. After experimenting with a few different prototypes, he was able to connect an external water filter.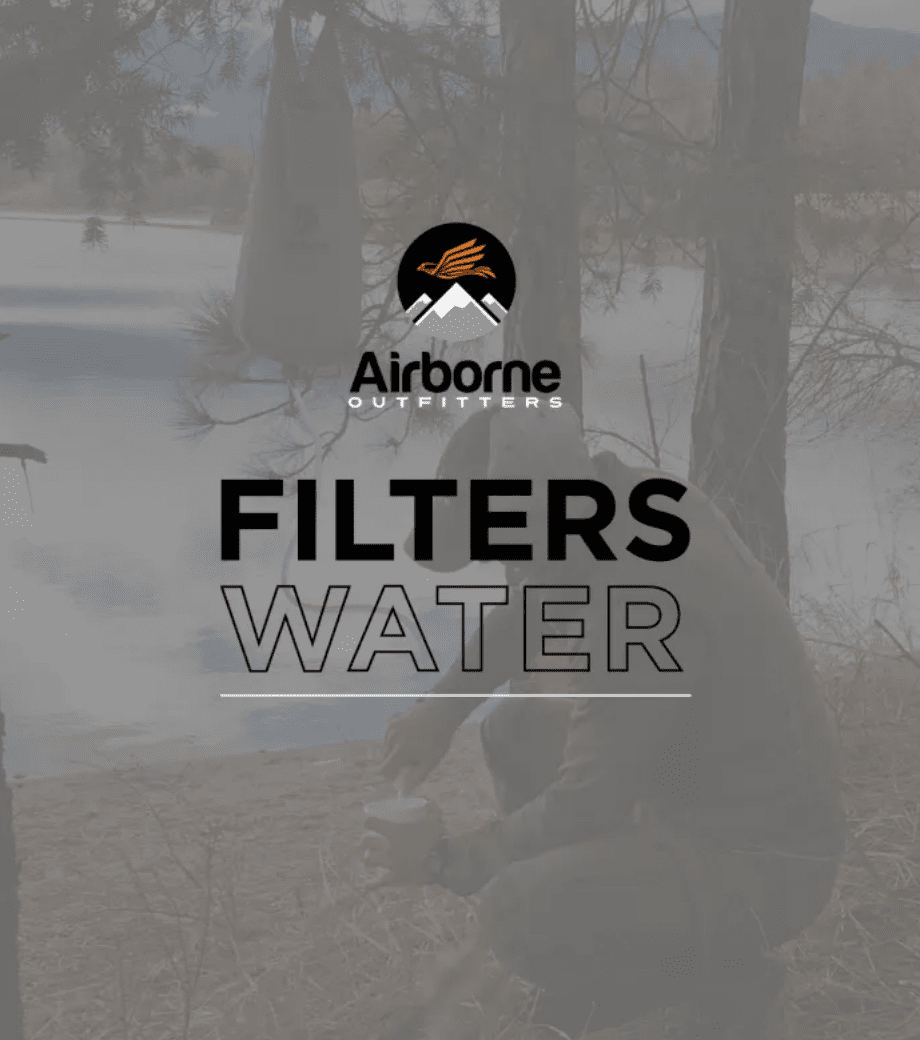 During this trial and error period, he strove to make the MFDB even more versatile. That's when he discovered the MFDB could be used to do more. An inflation device makes blowing up a mattress much easier, but after some research it was determined that there were additional benefits.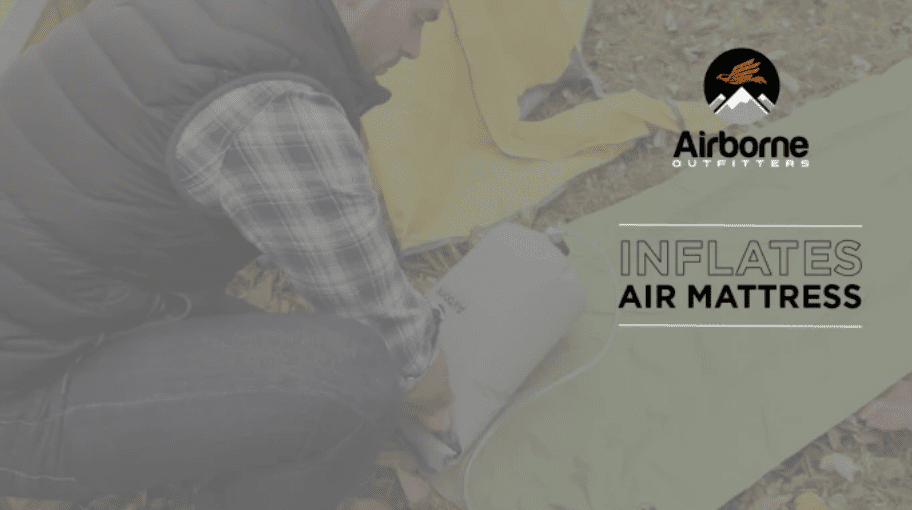 While inflating your air mattress with the MFDB it is not only more convenient, there are additional benefits. If the user utilizes ambient air versus one's highly-saturated breath, the mattress can stay warmer longer. Additionally, those operating at high altitudes may not have the lung capacity to fully inflate their mattress. With this in-mind, Jason set out to create a connector that would work for multiple brands. The MFDB will inflate Klymit, Thermarest, Nemo, and some REI & Cabelas Models. Many of the leading outdoor manufacturers make dry bags, water collection/filtration kits and mattress inflators…but none put all that functionality into one piece of gear.

The MFDB is 100% American-made and Veteran Owned.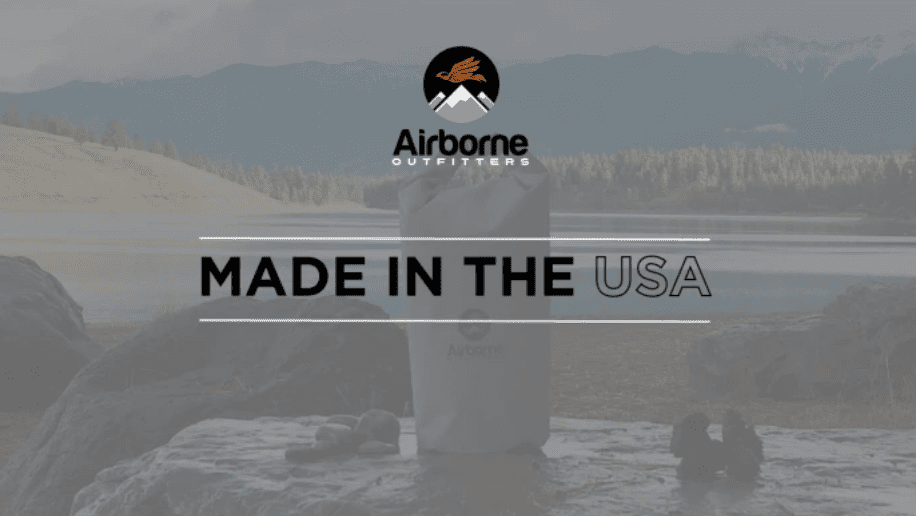 "Kevin O'Leary would probably want to throw me out of Shark Tank, but there is a tremendous sense of pride knowing I made it here. My grandmother spent 50 years working in a mill. That job provided for my family and many others. I want to do my part and help empower American manufacturers. I am incredibly proud to say this product has a direct & positive impact on 38 American families. We could definitely make higher margins with offshore suppliers, but that's just not me.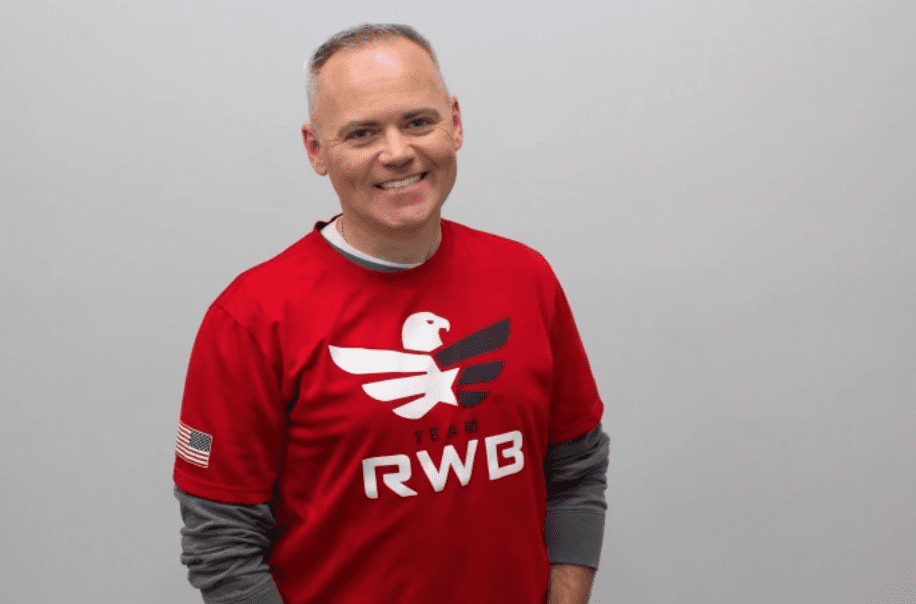 Lastly, I want to show others struggling with PTSD that there are alternatives to self-medicating, alcohol, and suicide. The hum of a sewing machine and some good tunes can do wonders for your soul!"
Popular Categories
Related Stories