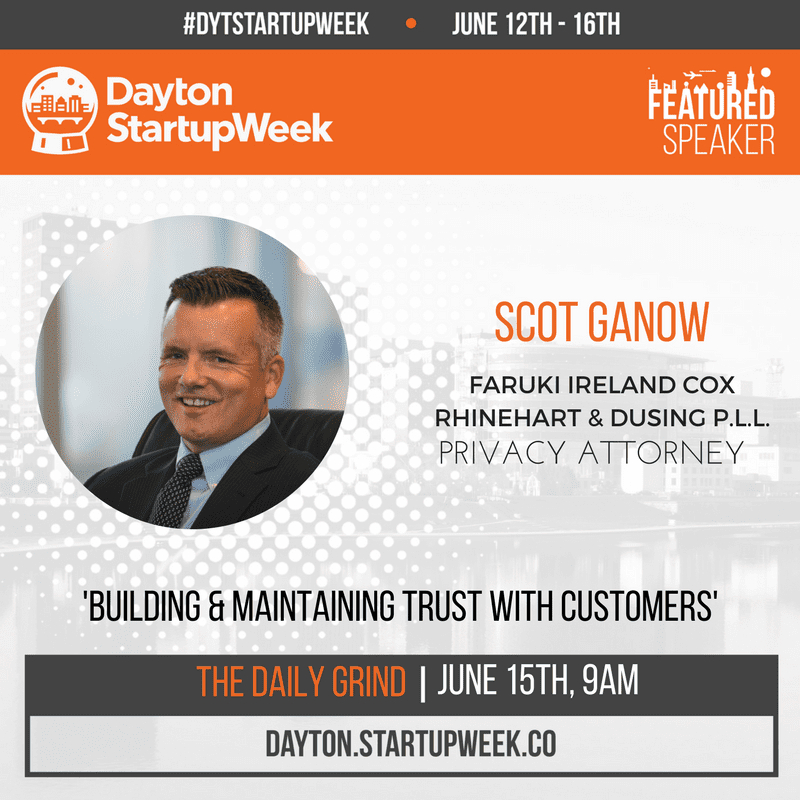 ThoughtMasters Magazine's May/June edition is now available!
May 23, 2017
The second edition of local entrepreneur Betsy Westhafer's online publication ThoughtMasters Magazine is now available! ThoughtMasters Magazine provides professionals with the most innovative thinking from highly-respected thought leaders from around the US and abroad.
One such thought leader is local attorney and privacy guru Scot Ganow. Scot's story on Personal Privacy Impact Assessment is featured in this month's issue.
Scot is also a featured speaker at next month's Dayton Startup Week. Scot's session, "Building & Maintaining Trust with Customers" is scheduled for June 15th at 9am.
You can register for Dayton Startup Week and sign up for his session now!
Popular Categories
Related Stories