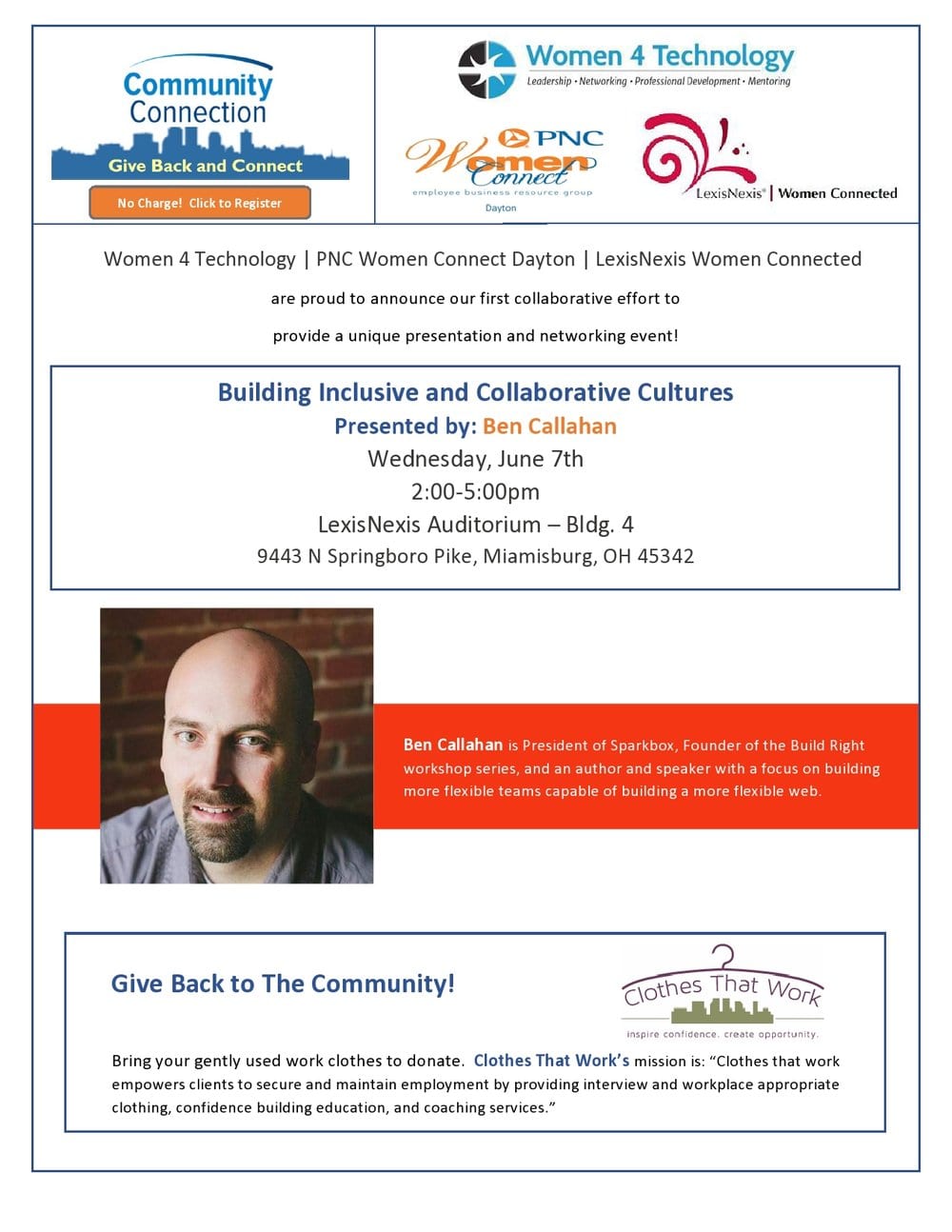 Collaborative Effort Brings Networking Event for Women in Tech
May 18, 2017
Women 4 Technology, PNC Women Connect Dayton, and LexisNexis Women Connected have announced a collaborative effort to provide a unique presentation and networking event for women in tech.
The free event will feature a presentation by Ben Callahan, President of Sparkbox and Founder of the Build Right workshop series, and an author and speaker with a focus on building more flexible teams capable of building a more flexible web. #StartupDayton may also recognize Ben from the Dayton Startup Week and TEDxDayton stages!
The event is from 2-5 PM on Wednesday, June 7th and will take place at LexisNexis Auditorum in Building 4 — 9943 N. Springboro Pike, Miamisburg. Registration is now open! 
Popular Categories
Related Stories