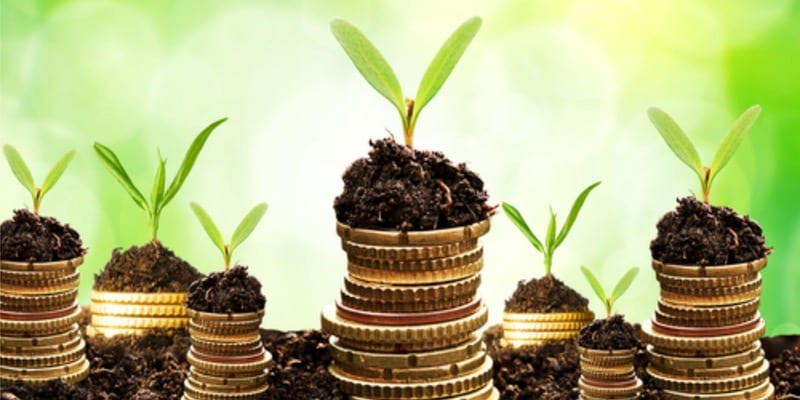 Introduction to Early Stage Investing (for Women)
May 16, 2017
Interested in investing but don't know where to start? Venturesome Woman is hosting an exciting one-day workshop for women, presented exclusively by women.
Registration is now open for the event.
---
FOR IMMEDIATE RELEASE
June 1, 2017 
"Angel Investing for Women 101" to Educate Regional Women on Startup Investing
Area Investors and Entrepreneurs Partner with Cintrifuse and Aviatra Accelerators to Host Upcoming Workshop
CINCINNATI– Early stage (or "angel") investors play a critical role in helping young companies scale. Historically, women have been under-represented in this asset class, but that's beginning to change. Investors who understand the mechanics of angel investing stand to be more successful. With the support of Cintrifuse and Aviatra Accelerators, a group of area experienced professionals and entrepreneurs are hosting "Introduction to Early Stage Investing"—a workshop for women throughout the region, presented exclusively by women.
This one-day event will take place on June 10 from 9 a.m. to 2:30 p.m. at Union Hall located at 1311 Vine St., Cincinnati.  The primary goal of the workshop is to educate qualified investors on the ins and outs of investing in early-stage companies, while helping female entrepreneurs understand what lies ahead as they begin to raise venture capital funding.
"Over the next 20 years, we will see the largest transfer of wealth to women and to the millennial generation," said Wendy Lea, CEO of Cintrifuse. "For innovation in our community to thrive, it is critical for women to be comfortable and competent interacting with and investing in emerging companies."
Nancy Aichholz, the CEO of Aviatra Accelerators, an organization devoted to empowering women-owned businesses, expanded on this statement: "Women start the majority of new businesses here in the U.S. Yet, just 17 cents of every dollar invested in high-growth early-stage companies is going to women-led ventures. It doesn't add up. But one thing is clear, the vibrancy of our regional economy is closely tied to women understanding and having access to financing. Education is the first step."
Structured to be informative and interactive, "Introduction to Early Stage Investing" will explain the angel investment process using everyday language. One of the workshop's many objectives is to bring together qualified investors and entrepreneurs for open dialog.
"I often hear women say they are curious about investing in start-ups, but my experience is that the jargon poses a stumbling block for new investors," said Liz Stites, entrepreneur and investor. "There is no better way to get past that obstacle than to spend time with experts who can explain the process in simple, clear terms. This was the impetus for the workshop."
Speakers in the line-up have extensive experience working with early-stage companies:
·      Gina Drosos serves as president and CEO of Assurex Health, a pharmacogenomics company that was recognized as one of America's leading entrepreneurial ventures by USA Today, and one of INC. Magazine's 50 fastest growing women-led businesses in America. Purchased by Myriad Genetics, Assurex Health was chosen as Ohio Venture "Exit of the Year" for 2016. Drosos will overview her experience of taking a start-up through a successful exit.
·      Marina Dedes Gallagher is a Director at Vine St. Ventures, an early-stage venture capital fund will highlight the important evaluation criteria for investment success. Prior to joining Vine St., Marina was a Vice President at Lightbank, the $200 million Chicago-based venture fund started by the cofounders of Groupon.
·      Paige Connelly is an attorney at Thompson Hine in the corporate transactions and securities group. She focuses her practice on transactions and corporate governance, including venture investment financing transactions, mergers and acquisitions, and business formation. Connelly assists emerging companies with investment financing and general corporate matters. She will walk participants through the documentation required for early stage investments.
·      Daniela Yoder, Sr. Vice President at Valuation Research Corporation, specializes in helping companies value their business for transactions and other complex needs. She also co-manages Cherub Fund, a micro angel fund, with the goal of expanding start up investing knowledge within the Cincinnati/Northern KY area.
·      Elizabeth Edwards, partner in H Venture Partners, a new venture fund focused on consumer products and consumer devices, has spent twelve years as a venture investor sourcing, assessing, and investing in emerging businesses in New York, San Francisco, and the Midwest. She will give an overview of approaches to organizing early stage investments.
·      Madeleine Ludlow has been in the finance arena her entire career. She has invested in and worked with a dozen early-stage businesses. Ludlow will share valuable "lessons learned" from her time as a startup investor.
"Getting women more involved in angel investing ultimately creates a more diverse and inclusive set of investors. This benefits entrepreneurs in communities close to home and around the world," said workshop coordinator Sue Baggott, an investor in Queen City Angels and Next Wave US Impact Fund. "We are also aiming to educate female entrepreneurs on what early stage investors are looking for to assist them in developing successful, high-growth companies."
"Introduction to Early Stage Investing" is for qualified investors, female entrepreneurs and women interested in learning more about start-up funding. Areas of focus will be:
·      Learning terminology used by angel investors, venture capitalists and impact investors
·      Understanding the pros and cons of early stage investing
·      Examining the impact women investors can have on women entrepreneurs
·      Meeting women investors and entrepreneurs from the region
·      Exploring what is happening in the region's vibrant start-up community
Please visit Eventbrite to register, or for more details about the workshop and pricing: https://www.eventbrite.com/e/introduction-to-early-stage-investing-for-women-tickets-32363920357
This workshop is purely an educational session to discuss the process of investing in early stage companies. No securities are being offered. No returns are being guaranteed.
Popular Categories
Related Stories