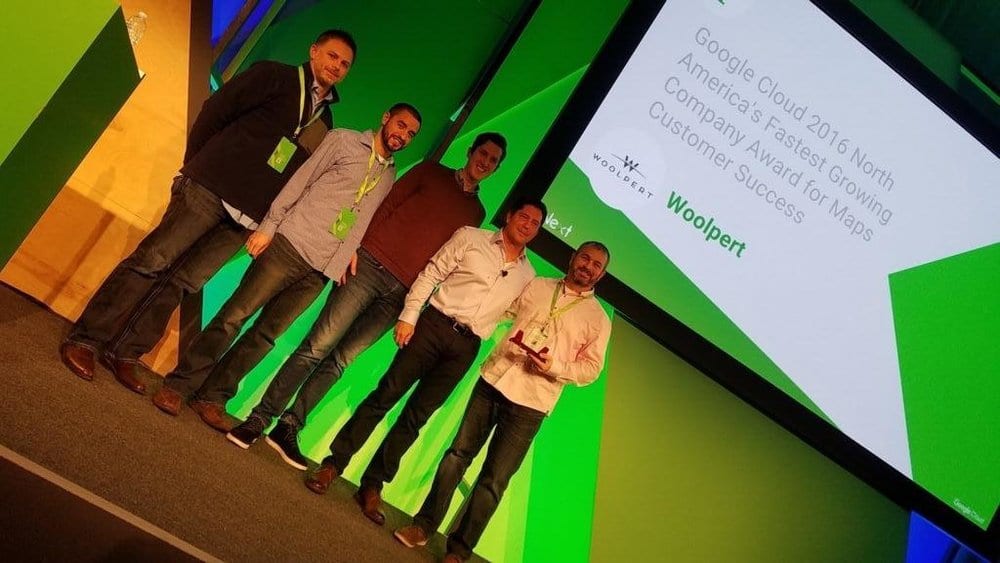 Woolpert + Google: Local Business Helping Startups Create and Implement Location Strategies
April 7, 2017
Guest blog post by Jon Downey, Woolpert, Google Partner Director
We know that as a startup, everything is on your plate: marketing, IT, the logistics of your product or service, and more. We want to help you with a piece of the puzzle that is sometimes overshadowed by other, more obvious to-dos—your location strategy.
What's a location strategy, you might ask? A location strategy involves taking your data and applying location tools to it to derive impactful data to help your business.
Google Maps' various APIs offer a variety of solutions that can create efficiencies and ease for both internal processes and customer experience. Whether that be address autocomplete or creating apps that involve location or navigation in some capacity, Google's powerful yet familiar products can be the answer.
Fortunately for Dayton, locally headquartered Woolpert, is an award-winning Google Cloud Premier Partner who has the experience, skills and resources to help you employ Google Maps solutions into your business. Not only is the Google team local to help you on a live, one-on-one basis, Woolpert's century-long history in the geospatial industry makes our expertise in mapping second to none in the area.
This is our home, and we encourage startups to make our area and surrounding communities a better place to live. We challenge you to see what location can do for you and your growing business. Learn more about Woolpert and our partnership with Google, and request a free consultation on our website, wgmaps.com.
Let's map things out, together.
---
Contact Jeremy Quam, [email protected] for more information.
Popular Categories
Related Stories