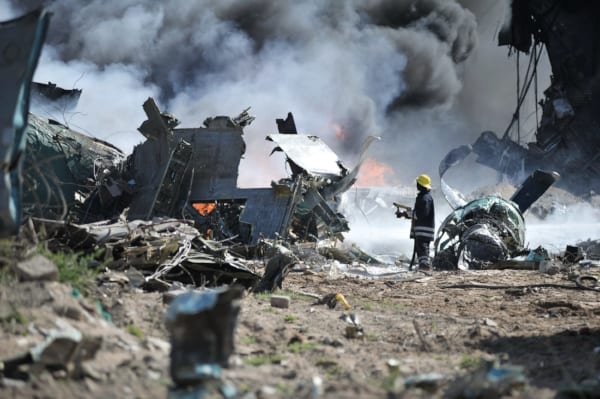 GlobalFlyte Gets First Responders the Information They Need
April 3, 2017
Written by Seamus Kelleher.
In an emergency situation, every second is critical. First responders— police officers, firefighters, paramedics and emergency medical technicians— routinely make decisions that could be the difference between life and death. Relaying information to them efficiently and effectively is critical. With stress and the stakes extremely high in crisis situations, GlobalFlyte in Dayton, Ohio, developed a unique communication technology to separate the noise from the necessary, and get first responders the intelligence they need.
"During any crisis, receiving the right information is paramount for everyone involved. It's also very difficult," said Timothy Shaw, COO of GlobalFlyte. "The airwaves can fill up quickly, and weeding out what's important and what's irrelevant can add unnecessary stress to a situation.
GlobalFlyte is a Multimodal Communication (MMC) software, integrated with mapping, imaging and smartphone technologies that enables individuals to listen to multiple radio channels at once. Developed by the Air Force Research Lab (AFRL), GlobalFlyte separates audio so channels can be transmitted through different outputs in the same speaker, and multiple messages can be heard. Additionally, GlobalFlyte's transcription software accurately transcribes messages almost instantly. Based on research conducted by the AFRL, separating radio transmission and providing transcription represents a 70% increase in comprehension of the information individuals receive.
"We got in front of a group of about 30 firefighters, police officers and emergency management folks and they all said, 'If you can build this product, it would make a huge difference,'" said Shaw. "People often build technology and then try to find a market for it. We did the opposite."
Global Flyte's advanced, innovative software is the result of a venture between Wright Brothers Institute and SP Global, using technology developed by the AFRL at Wright-Patterson Air Force Base in Dayton. The product is especially significant because it's brought about extensive collaboration between the U.S. Air Force, research institutions, public safety organizations and the greater Dayton business community.
GlobalFlyte worked closely with Rev1 Ventures, a central Ohio partner of Ohio Third Frontier, who helped the company prepare grant proposals. Rev1's assistance paid off, and the company was awarded a Technology Validation and Start-up Fund (TVSF) grant in October 2016 to further develop its audio separation technology and move closer to market. GlobalFlyte aims to have a beta product ready for limited release in May 2017, and after incorporating feedback from the limited release, plans to have its full product ready by the end of 2017.
"We're extremely proud of the cooperation and collaboration we've had between organizations. This product will bring tremendous value to civic departments and emergency response teams with the potential to save lives," said Shaw. "We don't take that lightly."
Shaw is very pleased with the entrepreneurial environment he's experienced in Ohio, and views it as the ideal location for GlobalFlyte to take off and grow. He says that while the software has the potential to be adopted universally, Ohio is where they'll prove it initially.
"Ohio is great for us. We're building the product for police, fire and emergency management teams. We have those in every city here," joked Shaw. "But really, we've been fortunate to access some tremendous resources to help get GlobalFlyte off the ground. The Air Force presence here and building that strong partnership— you can't get that everywhere. We're excited to continue growing in Dayton."
Popular Categories
Related Stories