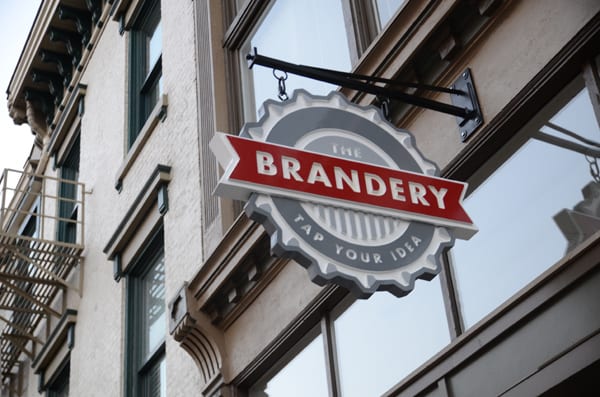 The Brandery is now accepting applications for their next cohort
March 6, 2017
Image from Techli.com
Does your startup have a consumer product? Are you focused on marketing technology? Or maybe you operate in the retail tech space.
If you answered "yes" to any of the questions above, you may be a prime candidate for The Brandery's next cohort.
What is The Brandery?
The Brandery is a Cincinnati-based accelerator with a very specific focus.
According to the Cincinnati Business Journal, the Brandery is looking for companies that have a physical product that is currently sold primarily online but could benefit from retail connections. They cited Brandery grad Oros, which makes a line of cold weather outerwear using NASA-created technology, as a good example of what they're looking for in this category.
The Brandery is also looking for retail tech and digital commerce companies that bridge the gap between digital and physical commerce through the use of technologies like artificial intelligence, the Internet of Things and analytics. An example of this type of company is Brandery grad Shelfie, which allows users to take a photo of a bookshelf and get notified when the titles on the shelf are on sale digitally.
And finally, The Brandery is looking for marketing tech companies, which are focused on customer relationship management, mobile marketing, analytics and sales technologies. A good example of this is Cerkl, a startup that creates custom and personalized newsletters that increase engagement between organizations and the people they seek to reach.
What can you expect if you get accepted?
The Brandery's next cohort, which runs approximately 4 months, will run June 20-October 17, 2017. According to The Brandery's website, you can expect the following benefits:
$50K in Seed Funding in the form of a grant
1:1 Partnership with one of Cincy's World-Class Branding Agencies
Access to potential first customers, such as P&G
Approximately $200K in additional support, including legal, accounting, and marketing assistance.
How do you apply?
The application process is pretty straight-forward. Simply visit The Brandery's website, click to apply, and submit your information. Applications will be accepted until April 29,2017.
Popular Categories
Related Stories