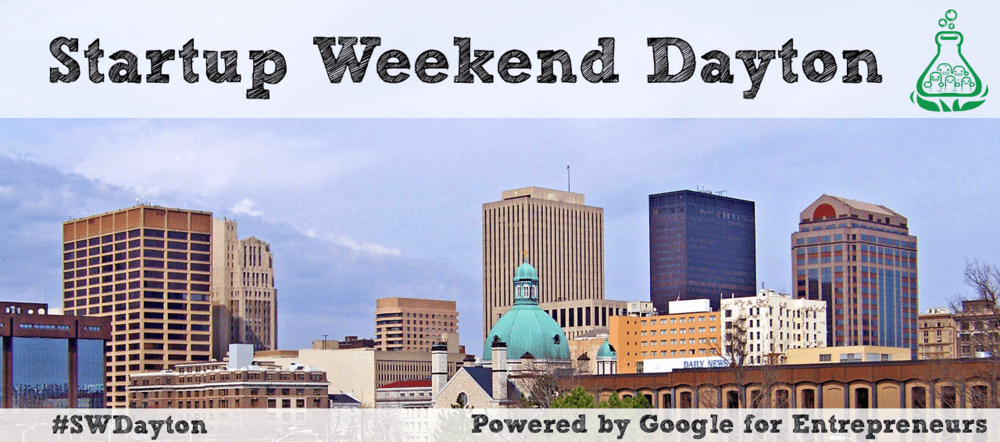 5 reasons you should attend Startup Weekend Dayton
March 14, 2017
Startup Weekend Dayton, not to be confused with Dayton Startup Week , is 54 hours of intense business building, providing local technical and non-technical entrepreneurs with a fast-paced, immersive education. The weekend starts with brainstorming and business plan development and ends with final demonstrations and pitches on Sunday night. Whether you're looking for feedback on an idea that you have or  a co-founder that can bring your idea to life, Startup Weekend promises to serve as a lunching pad for new companies. Still not convinced? We have laid out the top 5 reasons why you should attend Startup Weekend on April 21-23.
1. It's going to be a blast!
With a room full of makers, coders, hackers, and entrepreneurs grinding away in teams to build products in one weekend, you'd be hard-pressed to find as much of enthusiasm and creative energy in one area ever again.  Regardless of your reason for coming to this event, you will find yourself surrounded by people who are excited about the solutions they're creating and the potential for the businesses they'll emerge from the weekend with.
2. You'll Meet new people
Anyone who has started a business will tell you that it is NOT easy. This is especially true if you're trying to build a business all by yourself! Being around a crowd of people experiencing the same struggle you are, will help you quickly realize that the challenges you face are easily accomplished when you work with a team of the right people. At Startup Weekend you'll find no shortage of creatives and business professionals to connect with. Come thirsty to make new friends and collaborate with some of the amazing people who make up the Dayton innovation community.
3. It's a great opportunity to challenge yourself (in a good way)
You'll leave the event feeling re-energized and ready to take on the world! While you're at the event, though, you may find yourself challenged by the tasks laid out in front of you. Coming to Startup Weekend Dayton can inspire you to push the boundaries of your capabilities. At the event, you have the opportunity to build new skills without the pressure of making everything perfect. Plus being surrounded by so many supportive people and so much creative energy will give you the extra boost of enthusiasm needed to push through hang-ups and create game-changing solutions.
4. Receive Market validation for your idea
Do you have an idea for a product? Great! Startup Weekend gives you the opportunity to share your idea with others to receive the validation you need to take that idea to the next level. You'll have the opportunity to pitch your product or solution to business leaders, designers, coders and makers and receive immediate feedback on the market potential.
5. Build that thought into a business
A lot of people have thoughts about a potential business. Maybe the idea is residing in some part of their brain that they continue to keep at bay. It's time to dust off the cobwebs and turn that idea into action! At Startup Weekend you'll be surrounded by the innovators of your city. You will have a plethora of resources at your disposal throughout the weekend that will keep your idea moving forward, so bring a fresh notepad, plug in your computer, and get ready to build a business.
---
Startup Weekend Dayton is  Friday, April 21st, 2017, 6:30 pm – Sunday, April 23rd, 2017, 9:00 pm.
Anyone is welcome to pitch their startup idea and receive feedback from their peers. Teams organically form around the top ideas (as determined by popular vote) and then it's a 54 hour frenzy of business model creation, coding, designing, and market validation. The weekends culminate with presentations in front of local entrepreneurial leaders with another opportunity for critical feedback.
Popular Categories
Related Stories