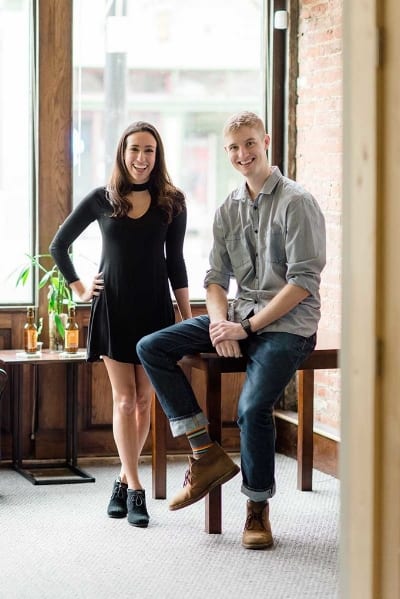 Venue launches a Kickstarter to "Stop the Swipe"
February 27, 2017
Venue Co-Founders Lea Richards and Andrew Bowman. Image courtesy of Venue
Lea Richards, Founder and Head Hog of Pig of the Month–a local e-commerce business specializing in kick-ass BBQ–has a new project on her hands.
Venue is a new dating app that Lea and Co-Founder Andrew Bowman have developed to "stop the swipe."
"Dating apps currently lead to endless conversations and missed opportunities.  To find 'the one' you need to get out there and meet a lot of other ones.  We want to make that process as painless and fun as possible," Lea stated, as she explained the problem that spurred her to  develop Venue as a solution.
Venue recently launched a Kickstarter to raise funds needed for continued development. Their goal is $20K. Other Dayton startups like Third Wave Water and Galatune have recently achieved their Kickstarter goals and raised over $20K each.
Popular Categories
Related Stories