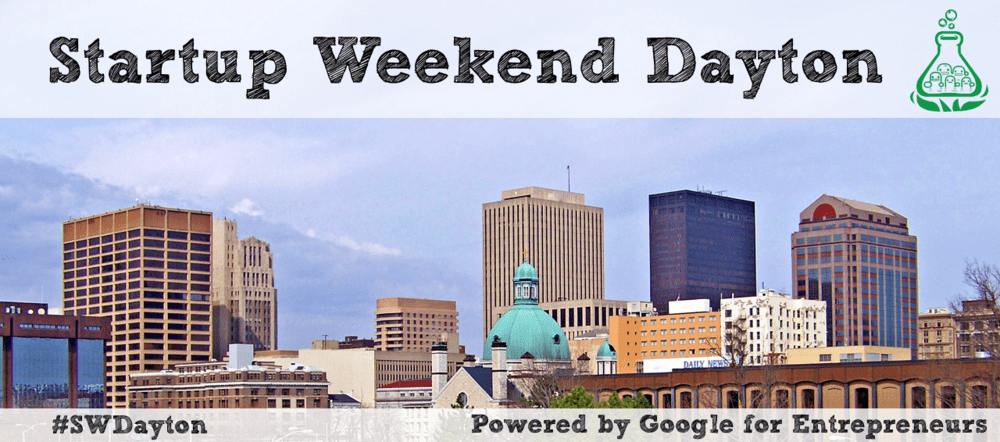 Build a Business in 54 Hours
February 15, 2017
Want to build a business in one weekend?
Then sign up now for Dayton Startup Weekend! Not to be confused with Dayton Startup Week, this crazy, hectic, fun 54-hour event begins the evening of Friday April 21st with people pitching ideas for a business and concludes on Sunday afternoon with teams pitching their business to a panel of judges made up of the local entrepreneurial community.
Teams organically form around the top ideas pitched and then spend the rest of the weekend building their business model, coding, designing, finding market validation and preparing for their pitch on Sunday.
It's difficult to explain the process and awesomeness that will be Dayton Startup Weekend, so we found a video from Startup Weekend Toronto to help.
Whether you are looking to found a company, find a co-founder, meet new people, or learn a new skill set, you will leave the event better prepared to navigate the chaotically fun world of startups. If you want to put yourself in the shoes of an entrepreneur, register now for the best weekend of your life!
Popular Categories
Related Stories