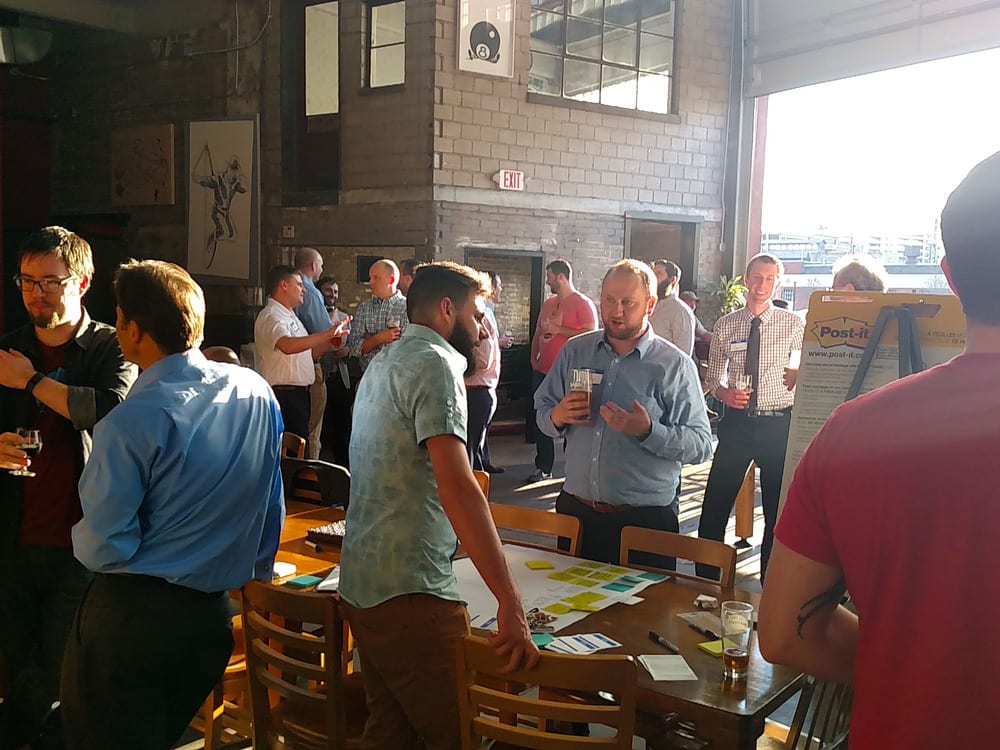 Dayton will have its first Startup Week
March 9, 2016
Entrepreneurs & community supporters showed up in droves to help plan Dayton's Startup Week.
Last night the Dayton Tech Guide team hosted its first Startup Week Brainstorming Happy Hour at Warped Wing Brewing Company.  It was a huge success with  nearly 70 in attendance. Lots of ideas were shared, connections were made, and support for Startup Week was given!
Because of this, it's safe to say that Dayton's very first Startup Week is a go!
The Dayton Tech Guide team plans to hold another networking event in April to continue the Startup Week conversation and gather more ideas for potential talks and events. If you missed out on last night's event, but would like to help make this inaugural event successful for the region, plan on attending the April event and contact Tiffany Ferrell ([email protected]) to get plugged in.
Visit http://dayton.startupweek.co/ to sign up and be one of the first to know when registration opens.
UPDATE (3/14/16): The next Startup Week Happy Hour is now scheduled for April 7 from 5:00-6:30 pm at The Dayton Beer Company. You can sign up for the event here.
---
Startup Week is meant to be for entrepreneurs by entrepreneurs, so get involved! The more we work together to see Dayton startups find success, the healthier our region's economy will be, which is good news for us all. This is our city–let's make it great! 
The awesome view of Downtown from Warped Wing's front door.
Popular Categories
Related Stories