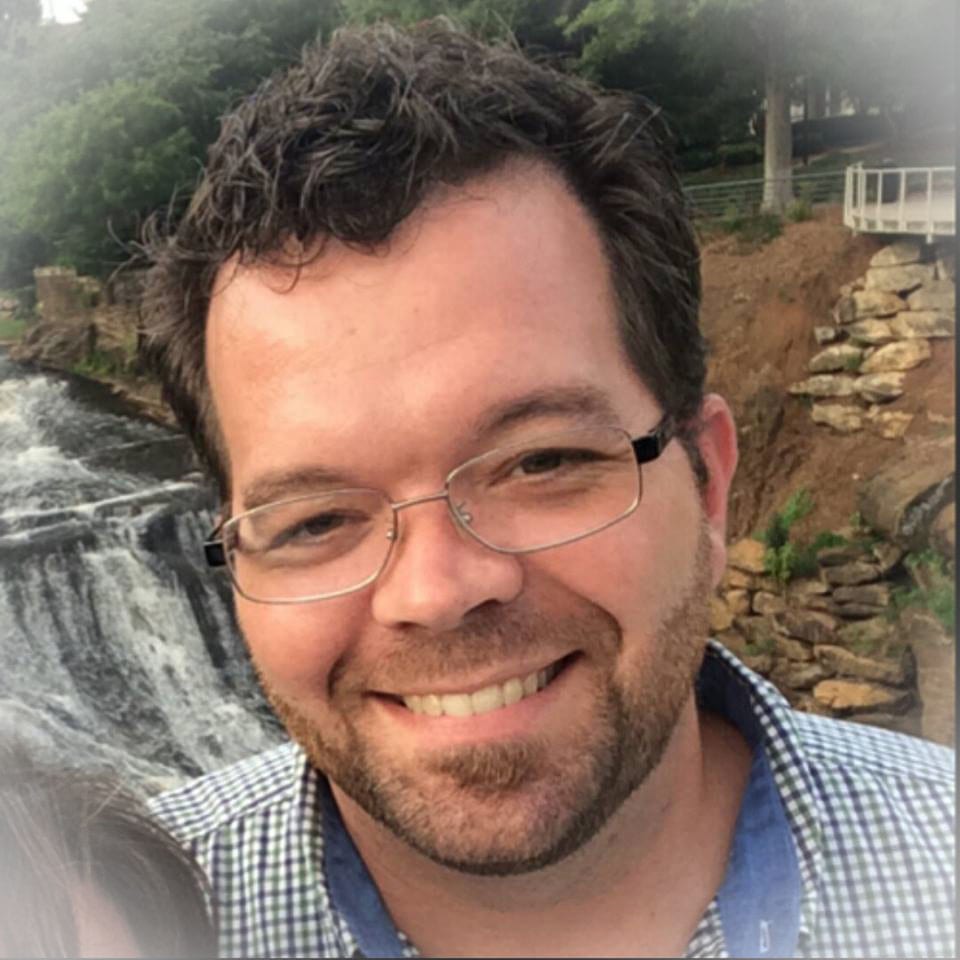 Get to know #StartupDayton's Jason Terry of GreenSpace
March 25, 2016
DAYTON, O IS FULL OF INSPIRING PEOPLE.
DO YOU KNOW JASON TERRY?
If you don't, you should.
Jason is the founder of GreenSpace, an occupational management system that is designed to make office life easier and more productive. Always looking for ways to both improve himself and help those around him, he operates in the philosophy that people should always be real with themselves and with others–a concept that is refreshing this day and age.
"Success is found in authenticity. Be real with yourself and the people around you."
Jason Terry has had his fair share of hard times. Growing up in a modest neighborhood in St Louis, his dad was a machinist and his mom worked whatever jobs she could find to make ends meet. It was the reality of financial struggle that turned him on early to the concept of being creative and working hard to earn money.
At the age of 5, he said he realized you could make money from recycling, so every day he and his friend would scour the alleys of their urban neighborhood to collect cans. At the age of 7, he joined a club that allowed him to sell wrapping paper and greeting cards door to door, earning him an attractive $2 for every sale he made. By the age of 10, his family had made the move to a better side of town, and at that point, he started his own lawn mowing business. The money he earned allowed him to buy the things he wanted but wouldn't have been able to afford on just his parents' salaries.
After college graduation, Jason went to work for a corporation doing tech support. He said the experience helped him realize that particular line of work wasn't for him. It also helped him realize that he desired to be better compensated for developing solutions to people's problems. After trying out a couple of other positions and suffering the blow of a failing economy, Jason took a job working in the warehouse of a tech company. Seven short years later, having proved himself to be a creative problem solver and solution developer, he earned himself the position of COO–an attractive title, for sure.
Jason had his own vision in mind for the future of Occupational Management technology, though, and in 2015, he left his attractive title and steady job to venture out on his own and stand up his own company, GreenSpace. The leap into entrepreneurship, however, hasn't been all rainbows and butterflies for Jason. Since starting his company, he has faced foreclosure on his home and repossession of his vehicle. Most people would probably have jumped ship in the midst of those financial obstacles, but Jason said, "If you're going to do anything, you're going to fail. You can't let that fear hold you back." So he confronted each hurdle as it presented itself (and we happily report he still has both his house and his vehicle), and he kept pushing forward to make GreenSpace a success. He says that success is coming in small increments, but he remains hopeful, as he continues to work his plan and move toward his goals.
How is he able to push through the dark side of entrepreneurship and stay positive in the midst of it? He gives credit to the book Good to Great by Jim Collins for changing his perspective on life's challenges and helping him have the patience to ride out the hard times.
He said, "Sometimes we just have to confront the brutal facts: you may not be successful in your timeline. That doesn't mean you're not going to be a success."
The moral of the story? Stay positive. Stay focused. And eventually, you will arrive.
---
Want to connect with Jason?
Follow him on Twitter. While you're at it, check out the GreenSpace website to see how Jason is making office life easier and more productive for workers everywhere.
We can always be inspired by those around us, so get out there, get connected, and get growing, Dayton!
Popular Categories
Related Stories