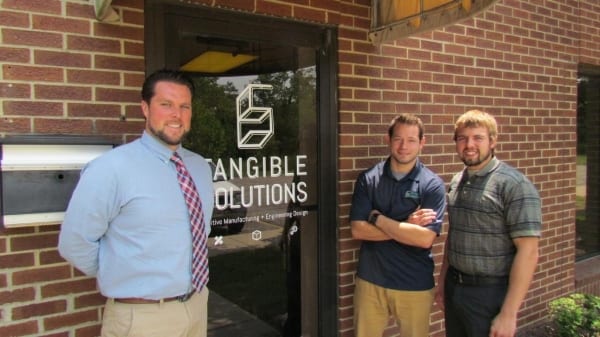 Tangible Solutions acquired ConceptLaser 3D printing machine
Tangible Solutions is a local Dayton startup we have been following since their start in 2013. They have focused on 3D printing, 3D scanning, and engineering design services. Many of their customers are in the commercial, defense, and education industries. Since 2013, they have offered a wide variety of manufacturing solutions for every operation and can offer a diverse range of materials ready to tackle any application you need. On top of these services, they are also developing course curriculum for numerous educational settings.
Today they have announced that they will be adding a 3D metal printing to their services. The laser was made by ConceptLaser which "shares the vision for building a "small factory" that supports the principles of Industry 4.0: automation, digitization and interoperability of various technologies within a factory. Concept Laser was the first and only 3D metal machine manufacturer to share a complete and tangible plan of helping organizations achieve industrial, serial production. We believe their technology roadmap will only make 3D metal printing more cost effective and flexible", says Adam Clark and Chris Collins, Founders of Tangible Solutions.
By: Austin Rains, Marketing Associate at DTG
Popular Categories
Related Stories