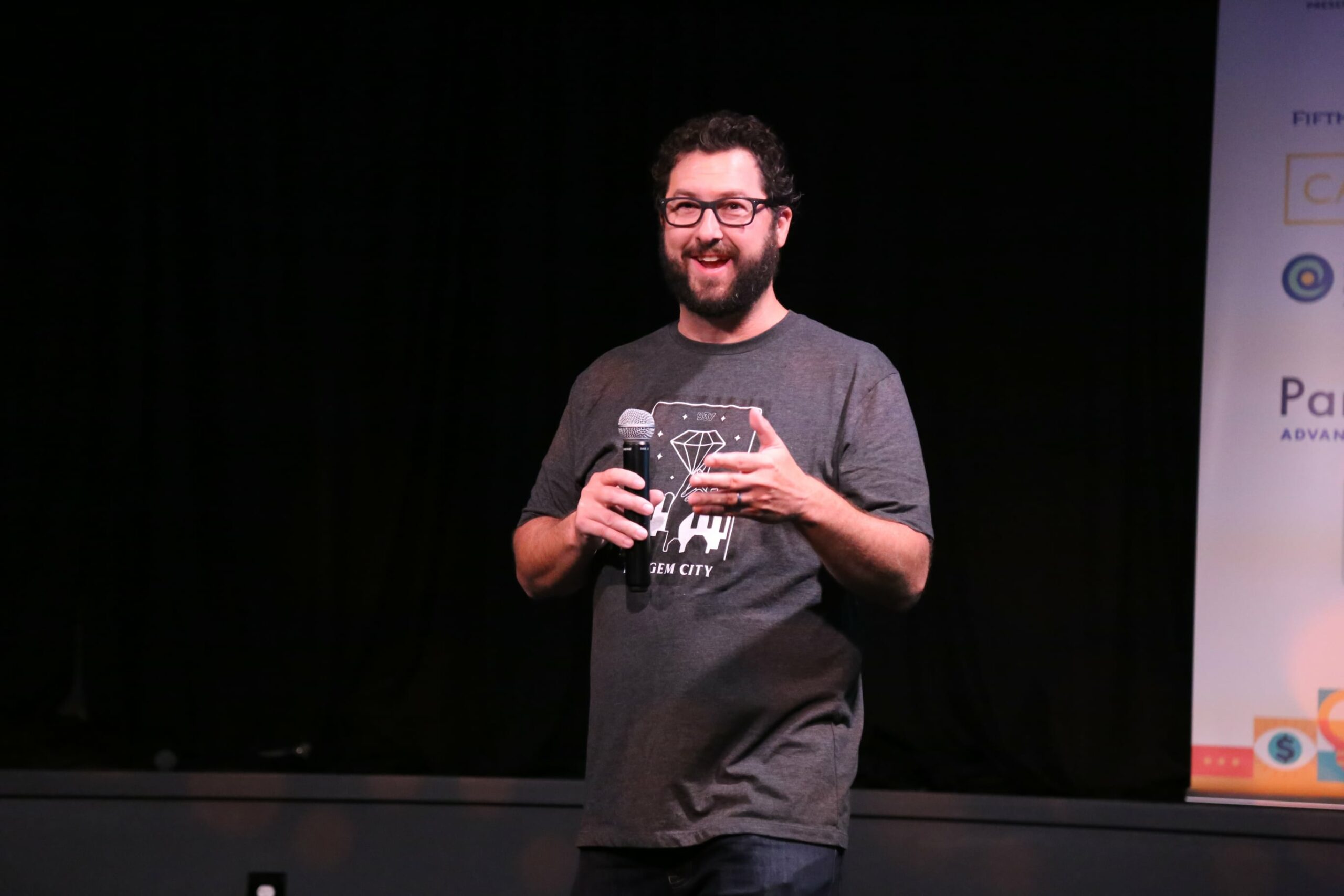 Startup Week is underway!
September 13, 2022
For Dayton's first Startup Week in 2016, organizers swept floors in the then-vacant 444 building, set up wifi, and brought in furniture from their own homes.
In 2019, the conference carried on the week after more than a dozen tornadoes swept through the city, with attendees bringing water and supplies for community in need. In 2020, the conference went fully virtual amidst a global pandemic.
This year, we are fully back in-person in the historic Dayton Arcade complex, home to The Hub, the region's center of entrepreneurship and innovation!






We can't wait to connect with you!
There is something for everyone at this gathering of entrepreneurs, business owners and startup founders.
This year's lineup features 80+ speakers across 60+ sessions, ranging from inspirational fireside chats with founders sharing stories of failure and success to hands-on workshops that will enable you to dig in and work on your business and leave with something tangible you can implement the next day.
Get the most out of your conference experience
Enter the Arcade Rotunda through the main doors at 35 W. 4th St. Check in at the registration desk. (Please make sure to register before you arrive to make this process as smooth as possible!)
Build your custom agenda! When you register, you receive a link for Sched — use it! There are a lot of breakout sessions on this year's schedule. Make sure you catch the talks and workshops most important to you by adding them to your agenda so you get personalized reminders and feedback prompts.
Parking is on your own. We recommend either the Reibold or Oregon District parking garages, both with entrances off Fifth Street. There are also meters around the building. (See parking map above.)
Bring your laptop to capture the ideas you want to implement and to dig into your own business during the hands-on workshops.
Visit the Rotunda Resource Fair! Business resource providers are on hand all week to answer your questions and help you move your business forward.
Bring some shopping money! Startup Market vendors will be in the Rotunda all day for you to shop local food and goods between sessions.
Don't miss the Startup Week Pitch Competition! Cheer on fellow founders Wednesday night as they compete for cash + services!
and don't miss art. food. tech. fest! a new Startup Week closing party!
Aerialists will spin through the air as you groove to a live jam band and find your new favorite small business to support. Eats are free until we run out, and Startup Week attendees get first dibs!
Thank you sponsors!
This conference is made possible by our presenting sponsor, Fifth Third Bank, and our platinum sponsors, Parallax Advanced Research, Entrepreneurs' Center, Canary Consulting, and Mile Two. We couldn't do it without their generous support!
Popular Categories
Related Stories