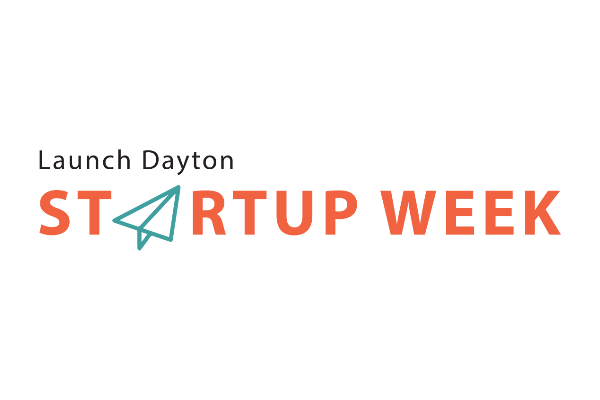 Save the date for Launch Dayton Startup Week, Sept 13 – 16!
May 24, 2021
Apply now for Early Risers: Startup Week Pitch Competition at Dayton's premier entrepreneurship conference
Mark your calendars for the sixth annual Launch Dayton Startup Week on Sept. 13-16, 2021 at the Dayton Arcade!
Startup Week brings together the thinkers, dreamers, doers, makers and entrepreneurs with resource providers, mentors, and peers. All experiences are welcome. Whether you're a seasoned entrepreneur or new to the community, there is space for you to join.
This year, Launch Dayton Startup Week will be a blended conference that will offer both in-person and virtual attendance options. Sessions will be held in the Arcade Rotunda and at The Hub Powered by PNC and streamed live online via webinar.
"Launch Dayton Startup Week inspires current and future entrepreneurs. It is the Dayton region's premiere opportunity for entrepreneurs to connect and network with both resource providers and fellow founders," said John Owen, Parallax Advanced Research program manager and Launch Dayton Startup Week organizer. "We're curating speakers and workshops to spur tangible progress for local businesses and to celebrate the diversity of our startup community."
On Monday, we'll host a series of powerhouse speakers from the local entrepreneur community on our main stage in the Arcade Rotunda. The day will wrap with an entrepreneur resource fair + social and the annual Early Risers: Startup Week Pitch Competition, where ten area startups will compete for cash + services. Interested in pitching your company? Apply here!
Tuesday through Thursday, we'll be offering industry-specific tracks that will enable attendees to dig deeper into relevant niche topics, as well as workshops where entrepreneurs can actively work on their businesses. These sessions will be offered in afternoons and evenings to accommodate founders who are still working day jobs as they get their companies up and running.
On Tuesday, Sept. 14 catch:
On Wednesday, Sept. 15, catch:
On Thursday, Sept. 16, catch:
a defense track, coordinated by Parallax Advanced Research
a future tech track
a second round of marketing workshops, coordinated by LMG
meet-an-investor office hours
Want to support this year's conference? Several sponsorship tiers are available. Contact KeAnna Daniels at [email protected] for more information.
Stay tuned to launchdayton.com/events/dayton-startup-week/ for the latest info as speakers are announced!
Popular Categories
Related Stories