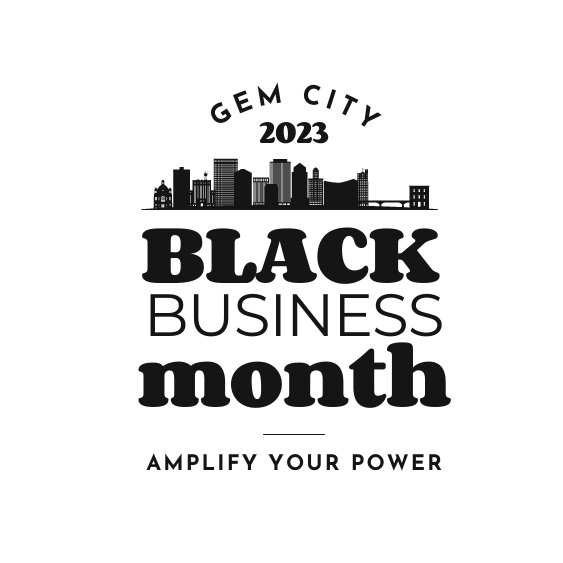 Nominations are open for new Gem City Black Business Month Awards
June 20, 2023
This year's Gem City Black Business Month will feature the first-ever Gem City Black Business Month Awards celebration, and we're looking to you to nominate the Black business owners who inspire you most!
The Gem City Black Business Month Awards celebrate excellence and innovation in the Dayton Black business community. This prestigious event aims to honor outstanding individuals and their contributions to the economic growth and success of the region.
Nominations are due by July 5. There are five award categories, each designed to showcase excellence in various aspects of business leadership and entrepreneurship. Click the name of the award to submit a nomination:
Recognizing an individual who embodies the relentless drive and determination in their business endeavors, going above and beyond to achieve success.
Honoring an experienced and seasoned black business owner who has paved the way for others, demonstrating exceptional leadership and business acumen.
Celebrating a young black entrepreneur who has made significant achievements at an early stage, showing remarkable innovation, ambition, and entrepreneurial spirit.
Giving the community the power to decide, this award allows the public to vote for their favorite black-owned business that has made a positive impact and garnered widespread support.
Recognizing an influential individual or organization that has served as a vital connector within the black business community, facilitating partnerships, collaborations, and opportunities for growth.
Once nominations are in, the community will vote for the winners from July 17 to Aug. 7.
Winners will be announced Aug. 31 at the official Black Business End of Month Celebration at the Goodwill Easterseals West Campus Community Center. We can't wait to celebrate the incredible accomplishments and contributions of Gem City's black business community at this highly anticipated event!
The awards are powered by the Greater West Dayton Incubator with operational support from Parallax Advanced Research's Launch Dayton team. Questions about the awards? Reach out to Reginald Henderson at [email protected].
Popular Categories
Related Stories