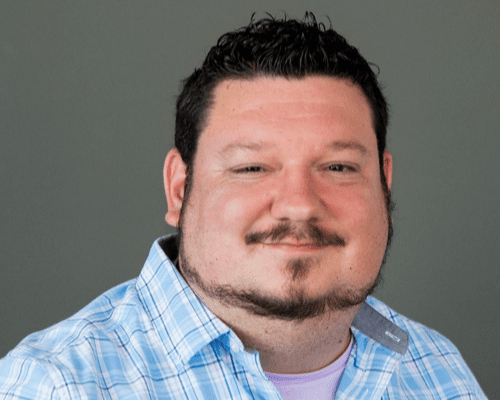 Dayton startup revolutionizes drug addiction recovery
October 8, 2019
A young Dayton tech company is finalizing the development of a comprehensive alcohol and substance abuse disorders solution that accelerates how consumers find immediate treatment options.
The solution helps treatment centers eliminate numerous steps in their process to know when beds are available and to accept patients faster.  Located in the former epicenter of the American opioid epidemic, Recovery Amped (RA) is using proprietary technology to benefit those fighting addictions, as well as family and friends of those battling addiction.
"So many people with addictions are looking for help, but then get overwhelmed because they don't know where to start," RA Co-founder and Executive Vice President Phillip Wenger said. "When someone is ready for help, it's important they find it quickly because they could overdose at any point. Recovery Amped streamlines the whole process of getting into treatment."
A mobile application and website, RA offers a variety of recovery services to benefit a wide spectrum of users, including people searching for treatment, those on the road to recovery, and friends and family. 
According to the Center for Disease Control (CDC), over 70,000 people died from opioid overdose in 2017 with the highest death rates centered in the city of Dayton. With government funding and Medicaid expansion over the last two years, opioid overdose rates have dropped sharply, and Dayton has been emerging as a model city for recovery. RA is creating a practical, one-stop solution to help continue the wave of recovery in Dayton and around the nation.
"RA's pinnacle features are the treatment finder and quick intake options," Co-founder and CEO Joseph Thomas said. "These allow users to locate treatment centers that accept their specific insurance plan and have open beds. They can then easily apply for admission into those facilities."
RA also houses several features for relapse prevention, including a recovery meeting finder, sobriety calendar, blog and panic button that immediately sends alerts to designated friends or family members. App users will also be able to set up "trigger spots," places that may trigger them emotionally or physically and tempt them to relapse. Using geolocation technology, RA sends notifications to a user's phone if he or she is approaching one of their programmed trigger spots. 
According to Wenger, the app will be free to download, and all applicable features will also be housed on its website.
"For our users, it's about access," Wenger said. "The more opportunity that someone has to access to our technology, the better off they are going to be."
Both Thomas and Wenger have vested interests in the mission of Recovery Amped. In 2011, Thomas found himself addicted to heroin after an escalated dependency on prescription pain pills. Homeless and jobless, Thomas began a journey to sobriety that blossomed into a calling to help others do the same. Since becoming sober, Thomas has helped thousands of people find treatment. He founded the "Kick It Tour," an interactive music tour building hope, awareness and solutions for addiction. Wenger joined Thomas in his efforts with Kick It Tour after losing a best friend to opioid overdose, and together they built the idea for RA's proprietary app technology.
Thomas, Wenger and the 10-member RA team have enlisted the business expertise of Dayton's The Entrepreneurs Center (TEC) and its Entrepreneurial Services Provider (ESP) program to support them through the early stages of development. As part of ESP's Healthcare/MedTech portfolio, RA receives financial, marketing and business consulting from industry professionals.
"The ESP staff has held our hand through the process of preparing to seek venture capital and brought us to the finish line," Thomas said.
TEC acts as an accelerator and a business incubator for Miami Valley startups and early-stage technology companies. Currently, the ESP has 70 clients, including 22 healthcare and medical technology companies. In 2020, TEC will move into their future home in the Arcade with The University of Dayton. 
"Great things are happening in Dayton," said Karen Posey, one of the Executives in Residence for the Healthcare/MedTech portfolio at TEC. "We love helping our city grow as we open up doors for these small businesses."
According to Posey, business professionals can be involved in a variety of ways, whether it's opening the door for an ESP member company, being on an advisory board, doing individual investing or joining the Dayton Vision Tech Angels group.
RA is seeking donations and investments to fund the development of its app. Those interested in learning more about supporting RA's mission can contact Wenger at [email protected] or Thomas at [email protected].
The RA team is headed by Wenger, co-founder with a decade of expertise in sales and customer service; Chief Executive Officer Joseph Thomas, co-founder and recovery advocate, who's responsible for driving marketing and development efforts; and President Lyle Fried, a certified addictions professional, internationally-certified alcohol and drug counselor and certified health coach.
Popular Categories
Related Stories