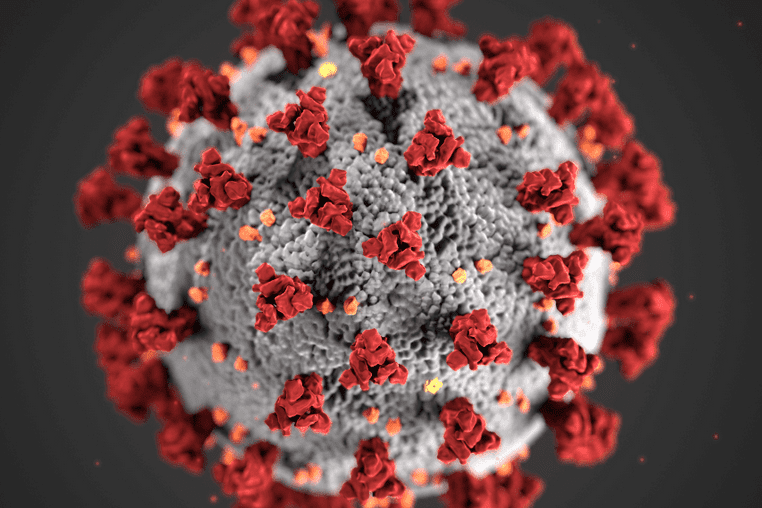 COVID-19 resources for entrepreneurs & business owners
March 16, 2020
As the community collectively adapts to halt the spread of COVID-19, we are working to consolidate resources available to assist our entrepreneurs & business owners. We will work to continually update this list:
• The Coronavirus Aid, Relief, and Economic Security (CARES) Act passed by Congress last week allocated $350B+ to help keep small business afloat through the pandemic. There are three main avenues for small business owners & entrepreneurs to pursue. Companies can apply for multiple programs so long as the funds aren't used for the same expenses. Read our full breakdown and download resources here.
• Silver Lining created a free workbook to help small business owners think through the realistic options for their business in the midst of the pandemic. They've also trained a number of small business experts on their team to do a free hour-long strategy session and walk you through the workbook together.
• SheaMoisture's $1Million Community Commerce Fund will create an e-learning platform for women of color entrepreneurs to continue to gain education, access to resources, mentorship, and advice on how to prepare for the economic downturn.
• The Doonie Fund makes small micro investments in Black women entrepreneurs. It launched APril 5 in the wake of COVID.
• The U.S. Chamber of Commerce Foundation is launching a Save Small Business Fund to provide small businesses with $5K grants.
• Verizon & LISC are providing grants of up to $10,000 to businesses facing immediate financial pressure because of Covid-19, especially entrepreneurs of color, women-owned businesses and other enterprises in historically underserved communities. Apply now for round 2.
• Check out the Miami Valley Small Business Development Center (SBDC)'s videos walking entrepreneurs through these loan processes and their slew of upcoming how-to/Q&A webinars for more information on the CARES Act.
• A coalition of national grantmakers just announced the creation of the Artist Relief Fund, a $10 million national emergency relief fund for artists and creative workers that will provide $5,000 grants to artists facing financial emergencies due to COVID-19.
• We will run our upcoming Early Risers Academy cohorts virtually. If you are forced to take time away from working in your business, maybe you can use it to work on your business. If we have enough interest, we will increase the number of cohorts to benefit as many entrepreneurs as possible. Both general & tech cohorts begin in April. Apply here.
• Alice is offering $10K emergency Business For All grants to small businesses impacted by COVID-19. Alice has also compiled a resource database.
• Shea Moisture is offering $10K grants for women of color entrepreneurs.
• GlobalGiving is managing the Red Backpack Fund backed by Spanx by Sara Blakely Foundation to provide financial relief to women business owners.
• Anonymous Was a Woman is giving $250,000 in unrestricted relief grants to woman-identifying artists over the age of 40.
• The League of Professional Theatre Women has created an emergency loan fund to help people in their particularly hard-hit community.
• CASE has built a searchable database of COVID-19 relief resources for entrepreneurs & small biz owners.
• Small business owners can support employees with 30 days of free career support services from LHH.
• The Ohio Manufacturing Alliance will help your manufacturing co retool to make healthcare equipment & products needed in the fight against COVID-19.
• Sam Adams & The Greg Hill Foundation are giving $1K to industry service workers impacted by COVID-19. Applications open April 3.
• Looking to expand your income with a new gig or side gig post-COVID-19? Novoresume is offering free access to resume & cover letter templates until April 10.
• Facebook is giving $100M in grants to small businesses impacted by COVID-19 closures.
• Ohio small business & nonprofits are eligible for up to $2M in disaster relief loans from the U.S. Small Business Administration. Download these step-by-step instructions to apply. Informational webinars begin today — register here.
• Nonprofit 501(c03? Apply for a grant from The Dayton Foundation.
• Kiva has increased its lending amount to $15k and expanded its eligibility requirements. More info here.
• Theresa Peretta shared a thread of resources & advice specific to food&bev entrepreneurs & those running businesses in the hospitality & business service industries.
• Christina Perez has launched a free course to focus on things you can control in the coming weeks — get marketing together, optimize your LinkedIn, prep social platforms, audit your website, learn about your analytics & more.
• Dayton Area Chamber of Commerce & Downtown Dayton Partnership have compiled lists of local, state & national resources for business owners.
• Taft Law has compiled a list of legal resources here.
• For the freelancers & artist/creative entrepreneurs.
• A how-to guide for musicians and creatives to transition online.
• CultureWorks is providing $150 mini grants to local artists participating in Dayton Artist Stream.
• PEN America is providing $500-$1,000 grants to writers in need.
• Learn to leverage social media and set up live webinars with Inphlu founder Josh Reid in his Social Distancing with Social Media seminar on Thursday, March 19.
• A list of resources to run your business virtually.
• A LinkedIn training course on remote working designed to set yourself & your team up for success.
• Duarte is holding a free webinar on Virtual Communication: Presenting with Empathy on Friday, March 20th at 1 p.m. EST.
• Cintrifuse has a list of practical advice to set work-from-home routines and practice self-care.
• Need a temporary gig? Amazon is hiring 100K warehouse workers & delivery drivers.
• Vent & connect with your peers through Entrepreneurs Anonymous' virtual hangout.
• ServeOhio has $500-$2000 grants available to support community projects that are addressing needs due to the virus. Apply by April 1.
• Check out virtual versions of entrepreneur meetups like Venture Cafe, the program that inspired our LaunchPad event series.
• DoorDash is waiving commission fees for 30 days. 100K+ independent restaurants can sign up now for free.
• Shopify is offering an extended 90-day free trial for small businesses quickly moving operations online.
• SharedWork Ohio provides underemployment benefits to business owners and employees.
• Adobe is waiving subscription fees for 90 days.
• Culture Works is tracking resources for artists.
• Toast Now is offering 90 days free for food&bev entrepreneurs to set up digital channels, like online ordering, a mobile ordering app, contact-less delivery, and e-gift cards.
Need food or immediate funds?
• Picnk is organizing a meal drive of 1,700+ meals to people in Dayton over the next few weeks thanks to some of their partners putting up the funding.
• The Foodbank has a drivethru from 1-3 PM at 56 Armor Place on Monday, Wednesday, and Friday.
• Find info here on applying for unemployment to cover lost work due to COVID-19.
• United Way has a COVID-19 Economic Relief Fund to help with bills, rent & food. Call 1-866-211-9966; plug in your zipcode when prompted & you'll receive a list of local agencies providing assistance.
Popular Categories
Related Stories