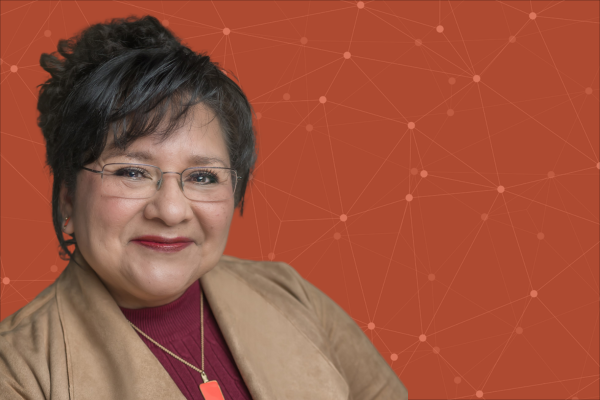 Augustina and Armando to launch paleta cart rentals
November 14, 2023
Make your 2024 events stand out by renting a paleta cart from Frios Gourmet Pops.
Husband-and-wife duo Augustina & Armando DeLeon are at your frozen dessert service. Paleta cart rentals are a new offering they're excited to launch in the new year.
Augustina is also a recent graduate of Entreprneeur Rising Academy, a 10-week business-building bootcamp powered by Parallax Advanced Research. We caught up with her to learn more about her business and her journey.
Introduce yourself — who are you and what is your company?
Hello, my friends! I am Augustina DeLeon, a.k .a. the "popsicle lady." I'm excited to be the owner/operator of Frios Gourmet Pops – Dayton. We offer hand-poured prepackaged gourmet popsicles, including GF, DF, NF, and vegan options. We can swing by your event with our "Sweet Ride" Ford Transit dessert van, deliver POP Drops cooler/dry ice or POP Packs to-go bag delivery; participate in our wholesale partnership program and new for 2024 paleta cart rentals.
How did your company start?
My husband, Armando, is retired from USAF. Frios Gourmet Pops offers veteran-friendly franchise opportunities. While stationed in Maxwell Air Force Base in Montgomery, AL the family visited a Frios Gourmet Pops. Everyone enjoyed the large variety of flavors and appreciated the dietary flavor variety. We wanted to bring Frios Gourmet Pops to Ohio so we started our own locally owned/operated family-run Frios small business.
Why this idea?
We wanted to bring the gourmet pop, and tie-dye "Sweet Ride" van happiness to Ohio! It is a fun, modern take on the ice cream truck. The pops are tasty with extra ingredients – we get compliments daily.
Did you always want to be an entrepreneur?
I've always had a passion for small business ownership. This is the third small business I've owned, with the previous two having a positive financial transition when sold. We work around my family schedule to balance work vs family life. I enjoy stepping up to the challenge!
The Launch Dayton community values are: 1. Be Bold 2. All Are Welcome 3. People First 4. Give First 5. Remove Barriers. How do you embody one or more of these values?
I enjoy participating in community outreach projects, volunteerism, and being a part of my community.
What identities or life experiences do you bring to entrepreneurship that helped prepare you for this lifestyle?
I have a communications degree and went on to work in broadcast television – marketing, research, and then broadcast sales. My former experience has given me a solid foundation on how to market Frios for brand awareness.
What is the biggest barrier you've faced on your entrepreneur journey?
Of course, with all new businesses, financial services can be hard to secure. Over time with business growth performance funding will be easier.
Why do you love what you do?
I enjoy engaging with customers, getting to know them, and celebrating their family or work accomplishments.
What advice would you offer fellow or aspiring entrepreneurs?
Start small, slow, and build at your speed. We often try to grow too fast with too little funding.
How can the Launch Dayton community support you?
My focus is securing more wholesale partnerships. We offer complimentary loaner small-footprint wholesale freezers with wholesale commitment.
Connect with Augustina @friosdayton on FB + IG.
Curious is Entrepreneur Rising Academy is a fit for you? Learn more and apply for a 2024 cohort here!
Popular Categories
Related Stories