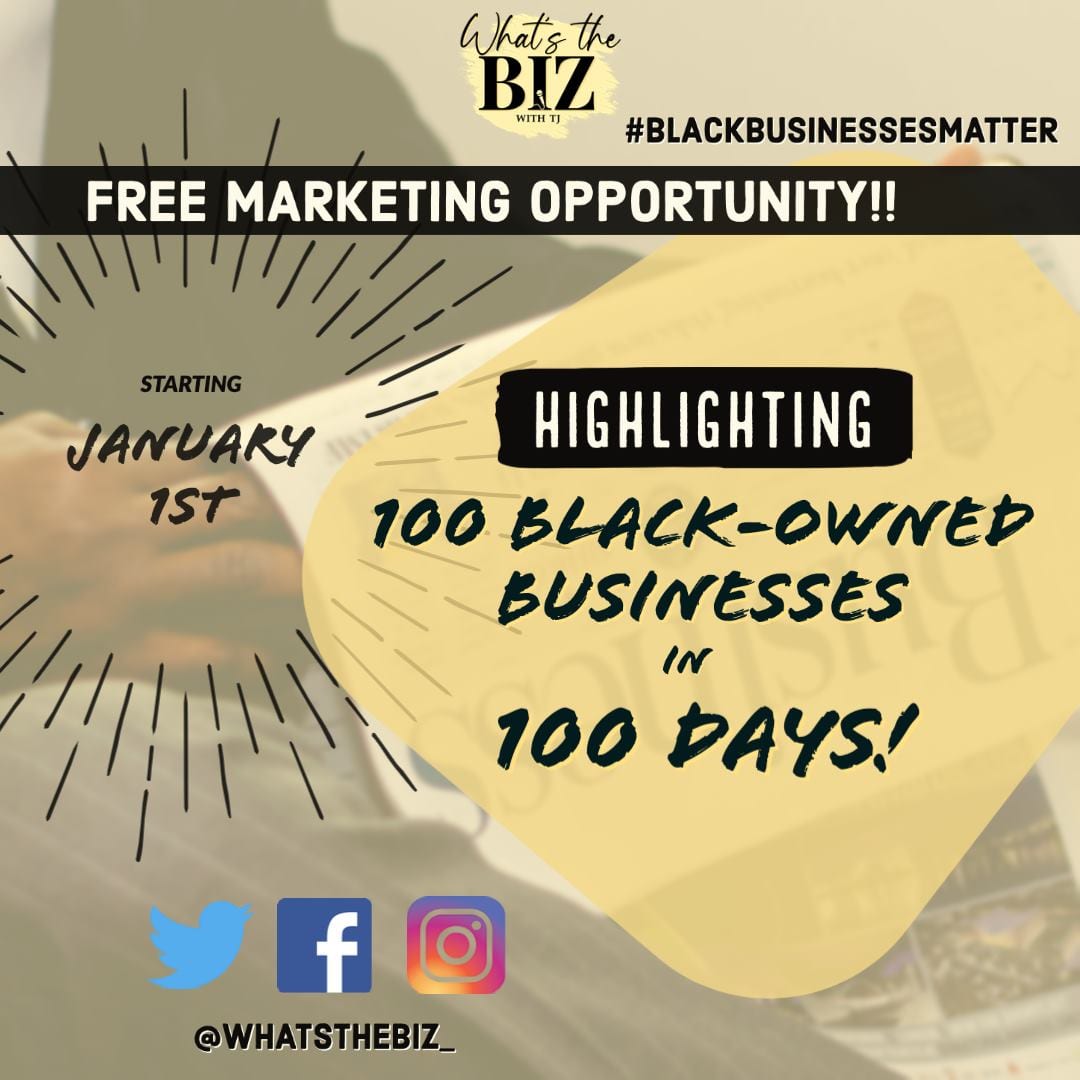 What's The Biz to feature 100 Black-owned businesses in 100 days
December 15, 2020
Te'Jal Cartwright, founder and powerhouse behind What's The Biz, is launching a new initiative in 2021 — she's working to feature 100 Black-owned businesses in 100 days across the What's The Biz platforms.
"This is going to take a lot of work but we wanted to do something fun, creative, and different while acknowledging and showing love to the black entrepreneurs that are working HARD," she wrote on social media.
What's the Biz is a multi-faceted company that focuses on increasing black businesses' customer bases by highlighting the stories of black business owners through a quirky web series and an intentional digital experience.
For the 100 Black-owned businesses in 100 days campaign, businesses can be featured four ways:
30 minute IG Live or zoom Interview
Graphic
30-60 second video posted on our page
IG Story highlight (all highlights will be saved in our IG header)
Te'Jal has also been exploring ways to support the Black economy outside of social media — stay tuned, she said.
Te'Jal is a graduate of the spring 2020 Early Risers Academy cohort. Early Risers Academy is a free, 10-week business-building bootcamp managed by Launch Dayton partner Parallax. Applications are currently open for 2021 cohorts, which will kick off in February, click here for more info.
Popular Categories
Related Stories