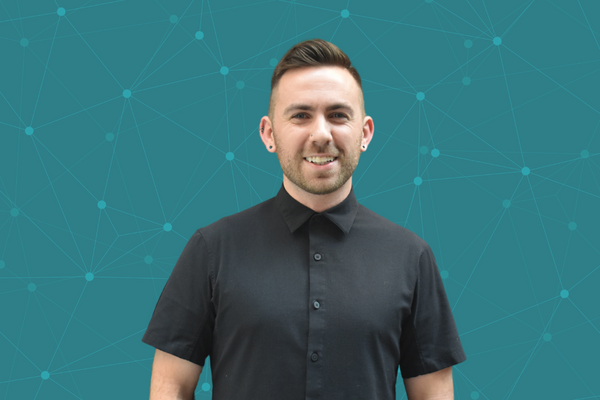 Welcome Will Foster, new EC portfolio manager!
March 14, 2023
Entrepreneurs' Center's newest face is a familiar one within the Launch Dayton community. We're excited to welcome Will Foster as he swaps hats from food business founder to entrepreneur resource provider!
Will is the EC's new ESP Portfolio Manager. The portfolio is home to roughly 100 tech startups from across the Dayton region. Will will help portfolio company founders tap into resources and support both within the EC and beyond.
"The nicest thing about the EC was, I didn't have to defend my resume. They wanted an entrepreneur in the role," Will said. "I've always been a fan, from the EC, Launch Dayton, SBDC and other organizations supporting me in the past. When the opportunity arose to step in and manage a set of companies to help them grow — as soon as I saw it, I wanted it."
Of course, he's not completely leaving his entrepreneur hat behind. Will owns a gym in Lebanon. He's also a part-time project manager with Rainbow Elder Care, where he is working to help bring a new LGBTQ+ youth center to Dayton.
Late last year, Will made the difficult decision to close prepped meal delivery startup Picnk. In the company's five years, it faced down a global pandemic, a facility fire, and rising inflation. But he has no regrets about the journey. Running Picnk taught him how to manage and scale a business, as well as a lot of emotional intelligence, he said.
"I came out of Picnk a much different person than I started," he said. "We had great support, but I did aim big. I never lose — I either win or I learn, and I don't think I'd have gotten this job with the EC without my experience from Picnk."
Give Will a bright hello next time you see him around!
Popular Categories
Related Stories