The Ohio Third Frontier Commission has awarded The Entrepreneurs Center $10.8M to expand support for innovative entrepreneurs driving Dayton's thriving startup scene.
The Entrepreneurs Center leads the region's Entrepreneurial Services Provider (ESP) network, an Ohio Third Frontier program that provides funding and assistance to high-potential technology-based startups to accelerate early growth.
"This award is a testament to the progress The Entrepreneurs Center has made helping Dayton founders launch and scale their companies," said Scott Koorndyk, President of the organization. "This ESP grant represents funding at a level our region has never seen before and will allow us to not only continue, but to expand, our exciting work with Dayton's most promising new ventures."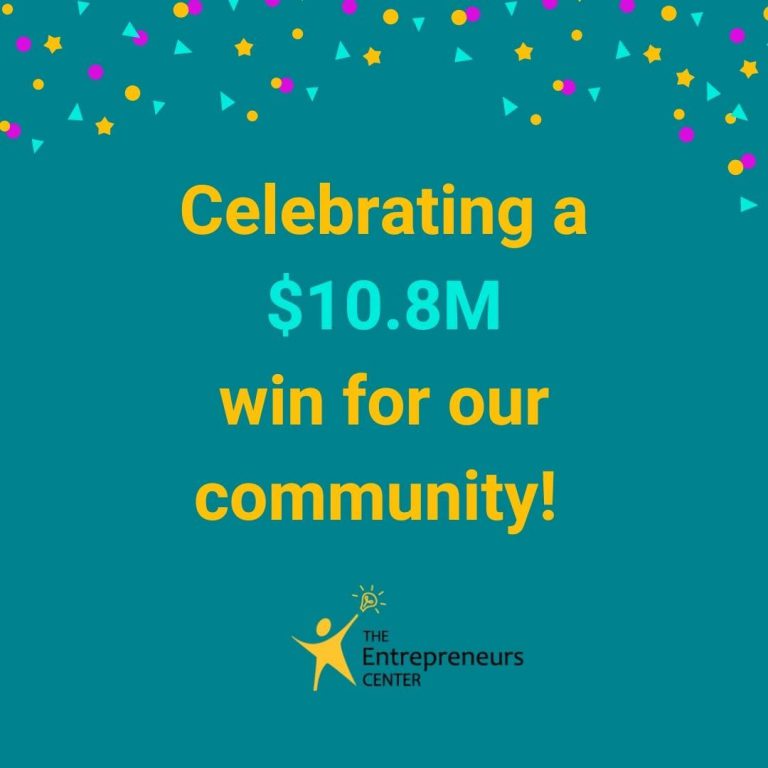 Since taking over the region's ESP network in 2017, The Entrepreneurs Center has aggressively worked to fuel local economic growth by deploying resources and mentorship to the area's most promising high-tech startups.
By mid-2019, the number of startup companies in the center's expanding portfolio was nearly double the program's pre-2016 levels. In 2018, total third-party investment in those companies surpassed $35M — nearly triple the program's highest pre-2016 numbers. The Entrepreneurs Center also assisted its innovative startups to secure 38 patents on new technologies, with an additional 95 patents pending across the medical, financial, agricultural, manufacturing and defense sectors.
"The Entrepreneurs Center has reinvented itself over the last three years and emerges at this pivotal moment with significant State backing to play an important role in ensuring the Miami Valley reaches its full potential as an innovation and technology hub," said Gayle Rominger, Vice Chair of The Entrepreneurs Center Board of Directors. "This funding allows the organization to continue fueling our region's startup momentum and building a more prosperous future for Dayton."
As leader of the region's ESP network, The Entrepreneurs Center has rallied more collaborators than ever before. Partners on this three-year grant include Wright State Research Institute, University of Dayton, Sinclair Community College, Miami University, Dayton Area Chamber of Commerce, Downtown Dayton Partnership, Arcade Innovation Hub, Wright Brothers Institute, Southwestern Ohio Council for Higher Education, Ascend Innovations, Converge Technologies and Cornerstone Research Group.
This award will support The Entrepreneurs Center's efforts to significantly expand programming and support for the region's entrepreneurs as it moves operations into the Arcade. The Entrepreneurs Center joins University of Dayton as a proud partner in The Hub, an anchor tenant of the downtown revitalization project. Small businesses, startups, and entrepreneurial thinkers from across the region will have access to The Hub's 95,000 square feet + events + amenities.
"By aiding these entrepreneurs in their efforts to launch and scale new businesses, we are increasing prosperity across the Dayton region," said David Schoeff, Chair of the Entrepreneurs Center Board of Directors. "Startups bring vitality through their innovative ideas, the investment they attract, the talent they retain, and the jobs they create. These businesses represent a new wave of success stories for Dayton and we are proud to support them."