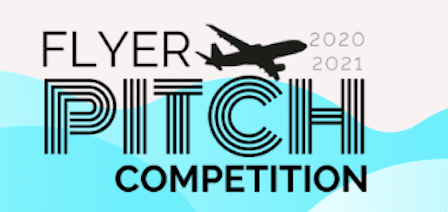 Teams advance in 2020-21 Flyer Pitch
December 11, 2020
Ten teams will advance in each of the two tracks in this year's 2020-21 Flyer Pitch Competition.
Teams on the Greater West Dayton Social Venture Track will receive $250 to help move their ideas forward during the next round of the competition, and teams on the Start-Up Track will receive $500.
This year's Flyer Pitch submissions were the most diverse yet, thanks to efforts of the new Greater West Dayton Incubator. Our of 60 submissions, half came from Dayton residents, nearly have from founders of color, and half from women.
Advancing in the Social Venture Track are:
Black Doulas of Dayton, Ohio
Dayton Young Black Professionals
Doing gUD
Fruit of the Spirit Motivations
Gem City Recycling Empowerment Program
In Her Space LLC
STEM Whisperers
Story Chain
V Formation
Westside Makerspace
Advancing in the Start-up Track are:
AGarvey
Camp Central
theCollegeKnowledge.com
Healthy Family Market
Illume
Just Cakin' It
PAK Solutions
Patrified Good
Scattered Shop
ZnPor
Congrats, founders!
Popular Categories
Related Stories