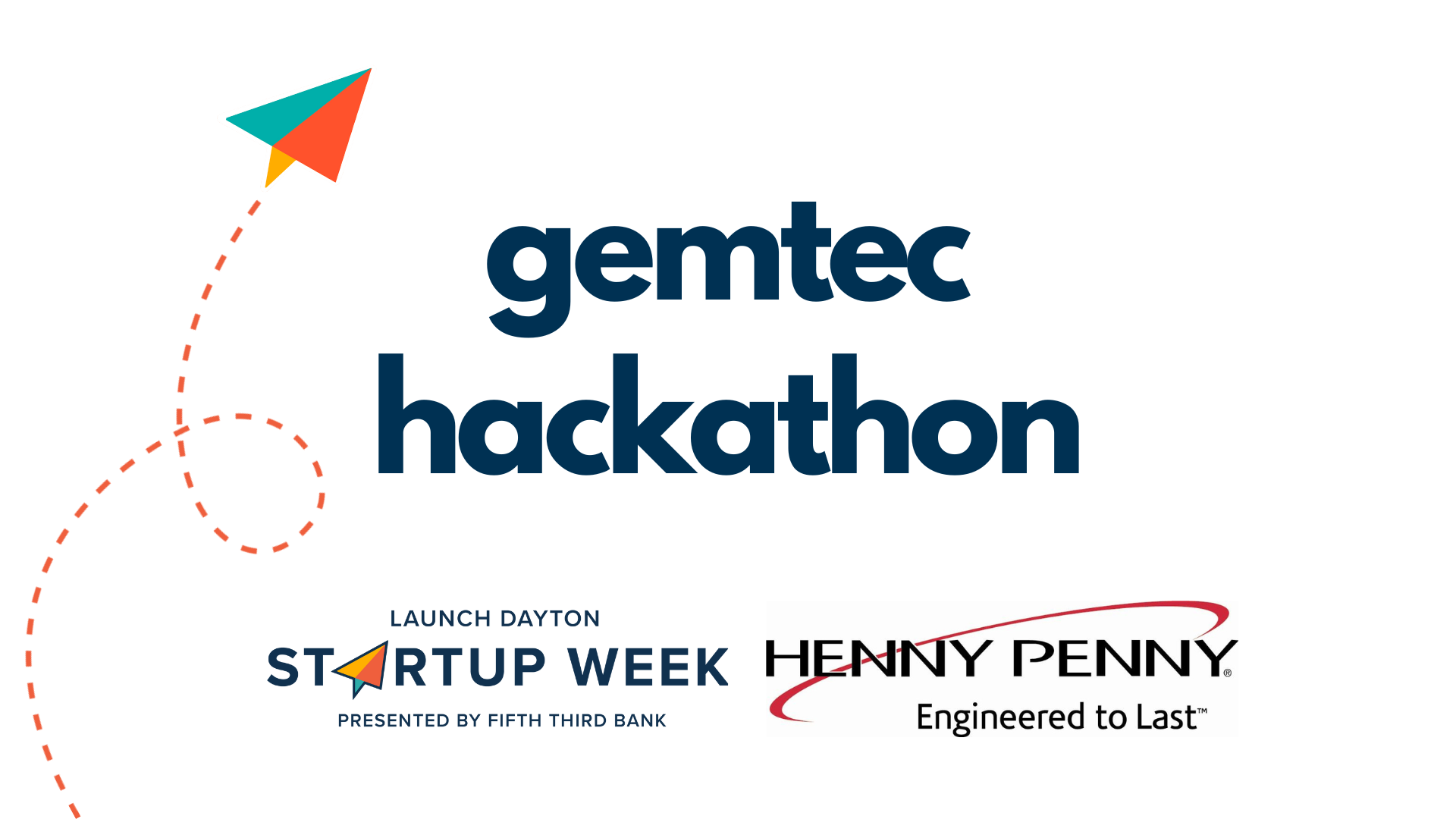 Tackle a real-world problem at first Gemtec Hackathon, happening during Startup Week!
August 15, 2022
Tackle a real-world problem for one of Dayton's top companies at the very first Gemtec Hackathon, happening during Launch Dayton Startup Week!
Henny Penny engineers develop cooking equipment for some of the biggest names in fast food — if you've ever grabbed a quick bite on a long roadtrip, you've probably eaten food cooked in a Henny Penny fryer.
These days, these machines are connected online. They collect a wealth of valuable data ranging from controller id and oil temperature to error codes and element currents.
Henny Penny wants a tool to help pull insights out of this data. They want a solution with a web-based front end that allows the user to select parameters to help sort, filter and analyze the data. Ideally, they'd also like to plug in a little AI to gather insights they don't know to look for yet.
Have an idea? Build your team in real time, or bring a team to the Gemtec Hackathon and build out a solution in three days to pitch to Henny Penny leaders.
Participants will:
brush off their problem-solving skills

get real-world experience in innovation processes

build relationships with leaders inside one of the region's top employers

HAVE FUN, eat free food, and brush shoulders with the region's startup community

pitch for a shot at $10K to continue developing your solution beyond the Gemtec Hackathon
We'll kickoff Monday, Sept. 12 at 4p — Henny Penny leaders will lay out the problem and be available for questions and answers from you.
Tuesday, Wednesday, and Thursday, check in regularly with the Henny Penny team as you build out your protoype in the beautiful Rotunda coworking space at Launch Dayton Startup Week.
Teams will pitch to Henny Penny leaders at noon on Thursday, Sept 15 in the Tank. Winners will be announced Thursday at 4p at the closing session of Launch Dayton Startup Week.
Register here — We can't wait to hear your ideas!

More about Henny Penny:
Henny Penny continues more than 60 years of innovation that began in Eaton, Ohio, U.S., with the first commercial pressure fryer in 1957. Today, we offer a wide range of premium foodservice equipment known for reliability, ease-of-use, and low operating costs. Product lines include pressure and open fryers, combi ovens, holding cabinets, heated merchandisers and more. These products and complete start-up, service, training and technical support, are available through our global distribution network. For more information, visit www.HennyPenny.com.
Popular Categories
Related Stories