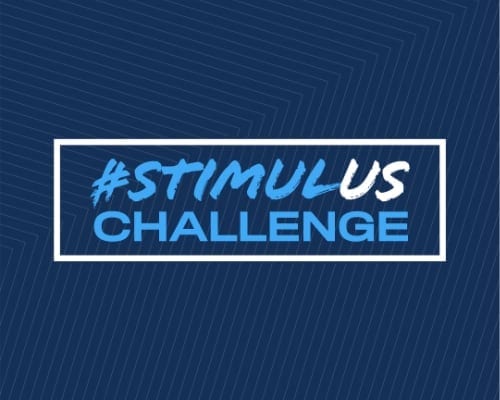 #StimulusChallenge to support small biz, non-profits
April 20, 2020
As federal stimulus checks make their way to bank accounts across the country, a grassroots movement is encouraging those who can to donate all or part of their checks to nonprofits and small businesses.
The #StimulusChallenge launched over the weekend with a simple website and hashtag. Anyone can sign up on the site to pledge all or part of their stimulus funds to nonprofits and small businesses. No money is processed through the site; it's an honor-system method designed to help show commitments for nonprofit and small business support.
The #StimulusChallenge began as an idea of husband-wife duo Marshall Weil and Gisselle Pereira. The pair wanted to use their checks to give back to organizations struggling in the wake of COVID-19. They reached out to friends and the entrepreneur community in Dayton, and several designers, writers and developers got to work on creating a campaign.
"We know there are a lot of ways we could personally spend the stimulus money," said Weil, director of development at YWCA Dayton. "But we also haven't personally experienced financial hardship in this time. Making a really intentional effort to invest in nonprofits and small businesses was important to us, and we wanted to make an easy way to encourage others to support them, too."
"The focus of the campaign is US – this impacts all of us, and we're all in it together," said Pereira. "Our communities are largely driven by all of the wonderful small businesses and organizations who are changing lives every day. It is on all of us to make sure they make it through this."
Anyone from any location is invited to make a pledge and share the campaign with others.
Popular Categories
Related Stories