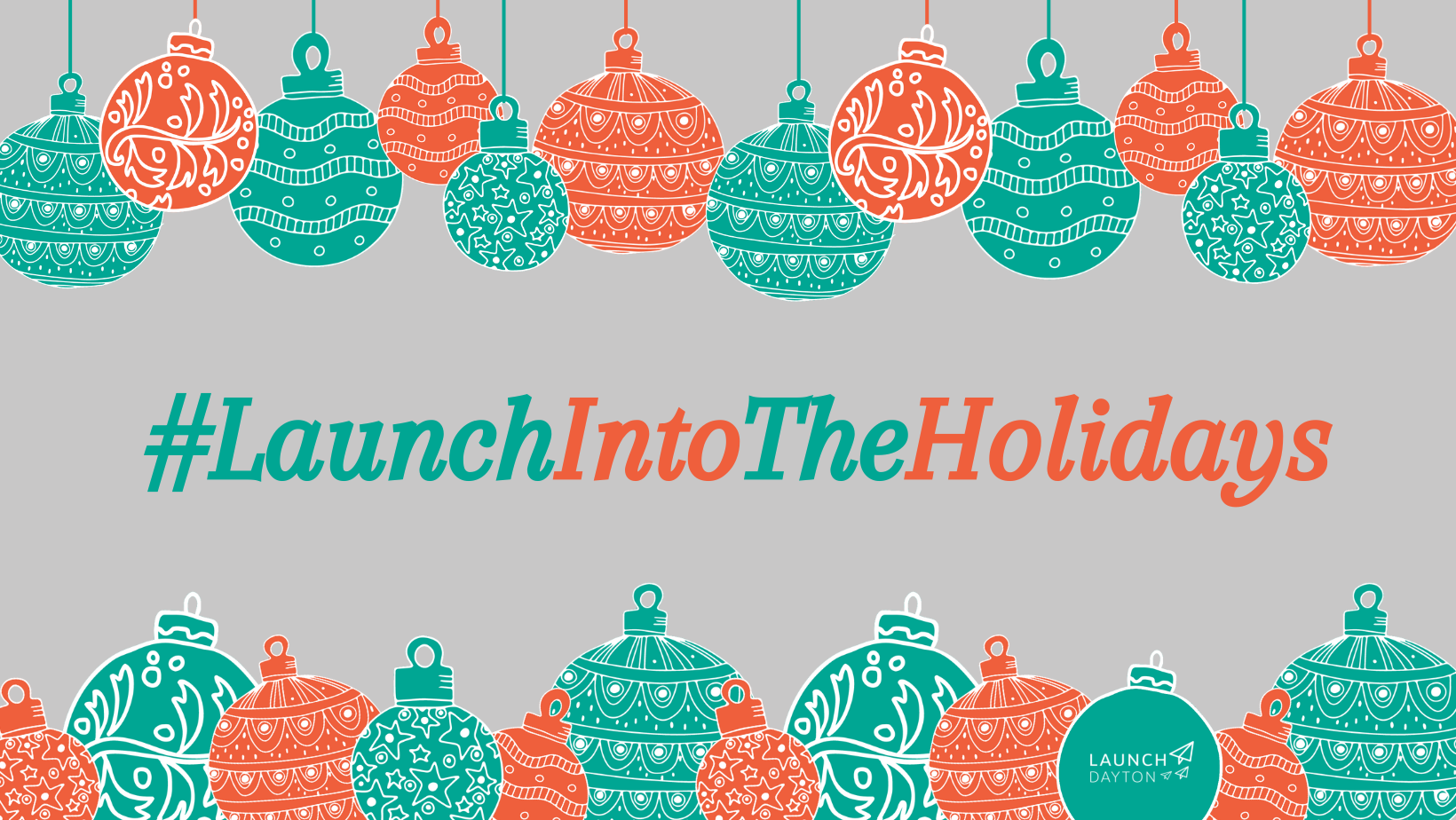 Get holiday marketing support with #LaunchIntoTheHolidays!
November 8, 2022
We're so excited to promote your business this holiday season with the return of our #LaunchIntoTheHolidays social media campaign!
Launch Into The Holidays is our annual shop local holiday campaign. We share the stories of local business owners with consumer products to encourage our community to shop local for holiday gifts rather than turning to big box stores, Amazon, etc.
This year, we want your reels. Sign up by Nov. 18 for your preferred date.
Already doing reels as part of your holiday marketing? Make one pitching your top holiday product, and we'll share it across our platforms, expanding your marketing reach beyond your own followers.
Know you should be doing reels, but haven't gotten around to it yet? We'll have a reels tutorial for participants to help you get started this holiday season.
Once you complete the signup form, someone from the Launch Dayton team will send you the official campaign filter to use on your reel + an instructional video on how to add the filter to your reel & how to tag Launch Dayton as a collaborator on instagram.
We will use the rest of your responses to write a quick profile that we will share in the Launch Dayton newsletter and on our other social media platforms.
Not sure how to pitch your top holiday product in 90 seconds? Greater West Dayton Incubator Director Whitney Barkley will walk you through it via an online workshop for Launch Into The Holiday participants on Nov. 17.
Questions? Email [email protected].
Popular Categories
Related Stories