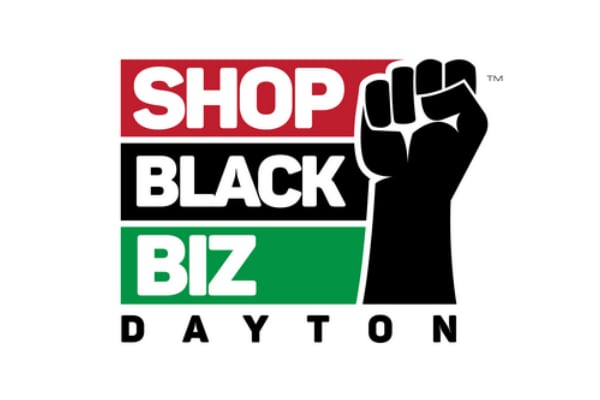 Shop Black Biz Challenge offers 28 ways to support Black-owned businesses this Black History Month
January 31, 2023
Chataun Denis wants you to put your money where your mouth is this Black History Month.
The founder of Shop Black Biz Dayton created a 28-day challenge for the month of February to help the community shop with Black-owned businesses.
The challenge is step one of her ultimate goal to build a Black-owned business directory for Dayton — and throughout the month of February, any Black business owner in the region can add their business to the directory for free.
"I hope this directory is a model that small cities like ours can replicate," Chautan said. "It demonstrates how Black communities can channel their buying power to create neighborhood economies that support the people who live in them."
According to American Express and the National Federation of Independent Businesses, 67 cents of every dollar spent at a local business stays within the community. This number drops to only 43 cents of every dollar spent with large retail chains.
The Shop Black Biz Challenge includes both ways to support Black-owned businesses, like buying coffee at a local Black-owned coffee shop, and ways for Black business owners to tap into local business resources.
To complete a challenge, take a photo or video of you completing a task, and post it to Facebook or Instagram. Tag @shopblackbizdayton and the business  for extra chances to win cash and prizes.
Meet the businesses in the directory on the @shopblackbizdayton IG page as well, in the account's stories highlights.
Coming home
Born and raised in Dayton, Chataun spent the last two decades in Cleveland and Atlanta building her career as a successful grant writer. She returned to Dayton in spring 2022. Now quasi-retired, she went on a scavenger hunt around the region, looking for ways to support Black-owned businesses.
She landed at the Greater West Dayton Incubator, where she helps host monthly business clinics. During these events, business owners walk in off the street with any challenge, and experts in the room help them find a solution.
"I believe in Black business because we haven't had a fair shot. Discrimination has kept us from being great," she said. "We are a talented people, we built this country. I never thought I'd be back here, but divine order is such, and I love this place. I want to see the Westside have a thriving economy with businesses that create jobs and other economic opportunities for the people who live here. That's what I want to see."
Popular Categories
Related Stories