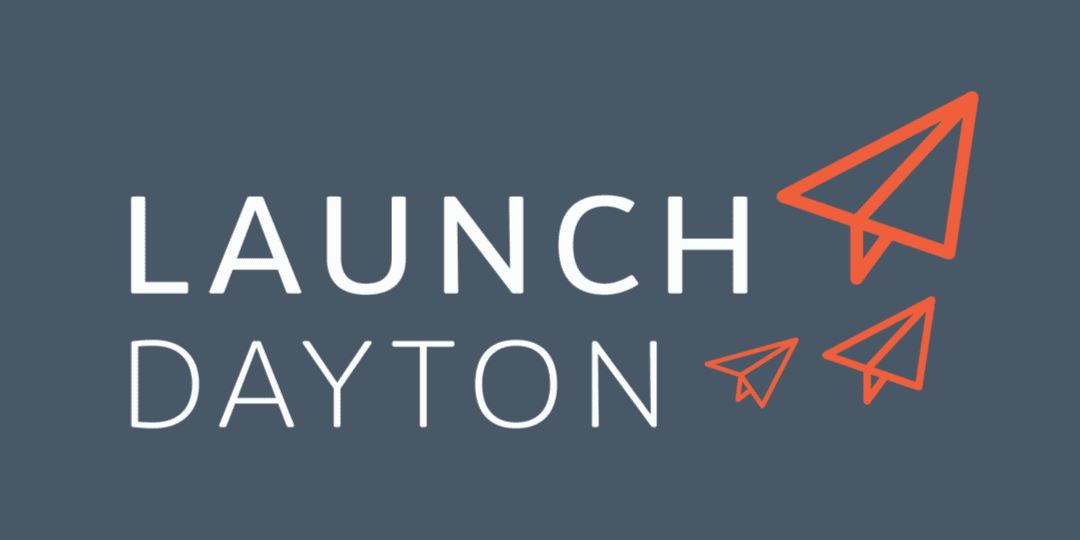 Resource providers excited to introduce Launch Dayton
September 17, 2019
Dayton's various entrepreneurial service providers (The Entrepreneurs Center, Dayton Tech Guide, Downtown Dayton Partnership, Nucleus, Miami Valley Small Business Development Center, Startup Grind, Better Business Bureau serving Dayton & the Miami Valley + others) have been working to be more collaborative in our efforts to connect, support & serve YOU — the region's entrepreneur community.
To that end, we're proud to introduce Launch Dayton.

You'll start to see this logo and hashtag pop up more frequently across our entrepreneurial ecosystem — it is the rallying cry, shared identity, umbrella visual for our collective efforts to build this entrepreneur community.
The people building events for you and meeting with you won't change — but we will streamline our processes to make our community easier to find and access for those entrepreneurially-minded folks in our region who we haven't met yet.
At Launch Dayton, we believe everyone, regardless of their background, should have the opportunity to determine their own economic prosperity.
We're building this community by designing an easily accessible environment, high-caliber programming, and a connected network of champions, mentors and resource providers, enabling all entrepreneurs to succeed in their entrepreneurial pursuits.
We will have succeeded when the Dayton region has a thriving and intentionally inclusive community that continuously celebrates, supports, and inspires all entrepreneurs, and when the demographic makeup of the startup community matches the makeup of our region.
Thank you to all of you who completed surveys over the last year & shared ideas and feedback on the words & images that inspire & represent you. Your active engagement made this launch possible.
As we move forward, here are a few things you can expect in the coming weeks & months:
• A new monthly event, Launch Pad — where the entrepreneurially-minded connect!
Mix & mingle with fellow movers, shakers, entrepreneurs, creatives, founders, freelancers, engineers, researchers. Build networks in & out of your industry. Learn what and connect with who you need to launch your: startup, business, product, idea, collaborative, nonprofit.

Join us each month in the Nucleus coworking space in the Kuhns Building, next door to The Arcade, the future home of Dayton's innovation community. We'll kick off the day with a lunchtime Launch + Learn (featuring a new product demo and a guest speaker), then wrap up the day with workshops & networking. Cowork for free anytime throughout the day.

This series in inspired by Venture Cafe in St. Louis. In the future, workshops and meetups will run in one-hour blocks from 4-8p. If you have a topic you want to hear about, or a meetup you'd like to host during the event, please reach out to us — we'd love to collaborate! 
• The Dayton Tech Guide website & social media will roll over to Launch Dayton. We've always worked to connect, support & communicate across all of our region's entrepreneurship sectors, and we will continue to do so as we manage Launch Dayton's online presence.
• We'll be rolling out a new platform called Union that will act as a sort of internal social media network for our entrepreneur community. Once you create an account, you'll be able to access a full calendar of events, schedule meetings with resource providers and mentors, and communicate with industry- and program-specific cohorts, all in one spot.
• We'll also be introducing a new email management system that will allow you to choose the specific topics that interest you from our weekly e-blasts. You'll also be able to choose the time and frequency of delivery of your now-personalized newsletter.
So spread the news and join the Launch Dayton community to launch your business | startup | new product line | nonprofit | social enterprise | fill-in-your-blank!
Popular Categories
Related Stories