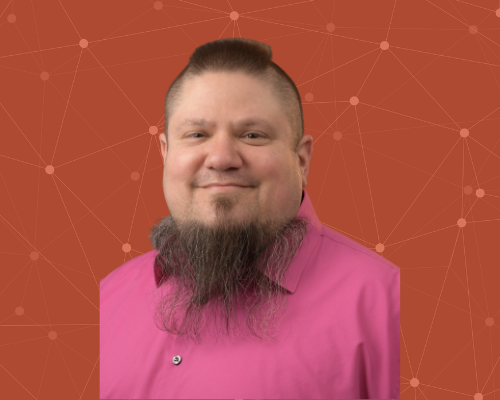 RESEARCHERS: Apply by June 30 for MedTech Launch Fund
June 15, 2021
Is there a technology you want to get out of the lab and into the world to make a difference?
The MedTech Launch Fund is here to help you achieve that goal.
Luis Estevez was a university researcher without any formal business background when he founded AIMM and stepped onto the path to medical device entrepreneurship. Luis has 10+ years of materials science expertise that he is funneling into his startup, which specializes in antimicrobial coatings for porous materials that activate with simple water. He is currently developing a self-disinfecting N95 respirator mask.
The MedTech Launch Fund is helping him bridge the "uncanny valley" between really promising research to a physical prototype that is ready to present to an investor, he shared.
"We've already spoken to few folks who can help with the scale up, big companies that have done this before, or that work with PPE. They've all said, if you get to a prototype, let us know, we're interested. But they won't move until you have that prototype," Estevez said. "It's crucial to get the technology from that promising, early stage to an actual prototype, and that's what we'll have when we're done with the fund."
Estevez was accepted into the MedTech Launch Fund in February 2021. The process was simple he said — a written application and a quick pitch.
"The pitch is what I was most worried about. You're thrown into a room with smart people who know how to poke and prod," he recalled. "But they saw through my green-ness, to the enthusiasm behind it, and saw what we were trying to do. I was worried about my proposal being too risky, but they knew how to de-risk it. They met me at my level."
The selection committee asked good questions, and he was prepared to answer them — and you will be too, Estevez says.
"You know your technology, you have a plan for how it will get to market, so you'll be ready for the conversation," he said.
The MedTech Launch Fund is designed for someone exactly like Estevez, he reflected — beyond the ideation stage, but not fully developed.
"They're really focused on helping you move your technology forward," he said.
Estevez is leveraging $75K from the fund to pay for testing. He is now working with University of Dayton Professor Kenya Crostin, an expert in viruses, bacteria and biological organisms, and has booked time in UD's NEST Lab, enabling him to use electron microscopy to track results.
He meets with MedTech Launch Fund facilitators monthly to provide progress reports.
"It's just a check-in, and they always give feedback and ask if there is any way they can support further," he said. "It's exciting, and exciting stage to be in right now, and I can't wait to get into the lab. This is the fun part, where we start seeing results of our labor."
Estevez encourages fellow researchers who want to get a technology out of the lab and into the world to apply for the MedTech Launch Fund.
"I was pursuing this on the side, using duct tape and bubblegum chemistry — indirect ways to measure results because I couldn't afford the proper tools or experimental setup," he recalled. "This fund gives just enough funding to get access to those materials, people, third-party vendors that can move things along."
His final piece of advice for those of you who apply for the current round? Be prepared to talk about the market, not just the technology, he said.
"Have a well-laid plan to get to a prototype and be prepared to back up the marketing. Be able to talk about who will find this product interesting and be willing to purchase your product if it becomes available," Estevez said. "You don't need to have the tech developed, you don't need a licensing deal, but you should flush out your customer discovery, because at the end of the day, without a path to market, it's just a fancy widget."
Ready to move your technology forward? Apply for the MedTech Launch Fund by June 30.
Popular Categories
Related Stories