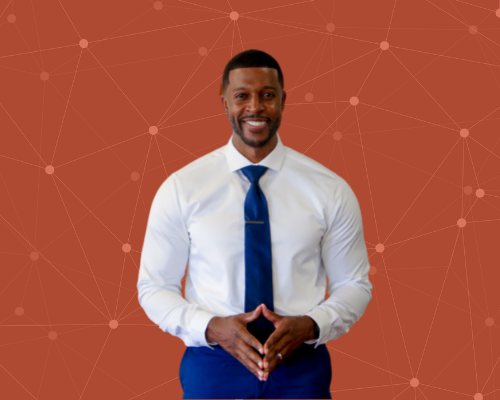 Ohio-based social media automation startup, Inphlu, closes half-million-dollar raise
August 24, 2021
Inphlu, a minority-owned, southwest Ohio-based social media automation startup, recently closed its oversubscribed $500K pre-seed funding raise.
The Launch Dayton community first met Inphlu founder Josh Reid in January 2020, when he pitched Early Risers the same morning his first child was born.
At that point, Inphlu was about 60 percent automated, 40 percent manual, Josh recalled — today, Inphlu is fully automated, backed by a powerful combination of AI and machine learning.
"I always had a vision as to what I wanted Inphlu to be," Josh said. "It's an advanced content engine powered by AI."
The platform monitors global sources to find, curate and publish relevant third-party content to match the user's needs. A user types in their interests — currently the platform is servicing over 65 industries — and within minutes, they receive 44 hours of professionally-crafted content. The user has the option to tweak copy or images as they see fit, the date and time is automatically scheduled, then the user simply approves or rejects the content and walks away.
Josh and his team blew past their user milestone — they wanted to have 1,000 users by March 2022, but instead they'll cross the 2,700-user threshold this month.
In June 2020, Josh stopped selling Inphlu's services because the work had surpassed Inphlu's intern team's ability to keep up. The following day, Josh received an email from Main Street Ventures — Inphlu had been selected to receive a $30K grant, much of which was also matched by the Entrepreneurs' Center's ESP portfolio program.
"We went from empty to full," Josh recalled.
The team ramped up development for Inphlu 2.0, and by the end of the year, the company had attracted the attention of Cleveland-based JumpStart, who significantly invested in Inphlu to lead its funding round.
This spring, Josh introduced a new market segment to Inphlu — the Collegiate Division — to service colleges and universities on behalf on their students to help them build professional online profiles to set them up for success in their post-graduate job searches. The Inphlu software currently has content that aligns with 130 majors.
"We're helping students align content with their careers goals and objectives for opportunities in the marketplace," Josh said. "It's the same way we help companies with employees who want to brand themselves within a space. You can become a thought leader in less than 10 minutes per month."
Inphlu is currently up to version 2.7 — and the company still owns every line of code, Josh said.
With the raise complete, Josh will be able to bring two key team members to salaried positions and be even more aggressive with Inphlu's software development, including building out additional features to integrate Inphlu with other tech like Slack, Hubspot or Salesforce. He expects to add a few new hires over the next 6 to 8 months, including a chief technology officer and head of sales., and he anticipates launching a seed funding round in Q2 of 2022.
"We truly have the potential to be one of the fastest-growing tech companies," he said. "This is just our rookie season."
Josh's advice to aspiring entrepreneurs? Get uncomfortable.
"When you're avoiding being uncomfortable, you're avoiding getting better," he said. "If you like playing it safe, if you like to avoid chaos, then this life is not for you."
Learn more about how Inphlu can serve your business at https://inphlu.com/.
Popular Categories
Related Stories